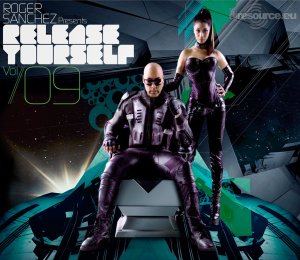 Some veteran DJs are content to grow old and live off past glories, taking no interest in investing in the future of the scene that they helped to create. Roger Sanchez is not one of those DJs. Many years on from his take-off in the dance music world his Stealth Records label stands strong as a bastion of fresh house music that moves with the times, and discovers and pushes talented young hopefuls to safeguard the future of the genre.
Not only that, but for a second season at Ibiza's Amnesia he holds down a residency in The Terrace (alongside Armin Van Buuren's Armada in the main room), keeping the island's house music heritage strong and creating thousands of memories for the droves of faithful clubbers and newcomers alike who come to witness one of the genre's most talented and enduring DJs.?
Nor is he one to stick single-mindendly in the past and refuse to progress. As always, the new volume of his?Release Yourself compilation series showcases his distinctive sound alongside the cutting-edge of new house producers, making for an experience that both warms with its familiarity and excites with its freshness.
As is now tradition, the first disc eases us in and teases us with a taste of things to come, while the second disc is nothing but peak-time, pure energy anthems ? with 4 stunning tracks exclusive to this compilation