OK we understand you don't like ads (so don't we) but,


Please consider supporting us by disabling your Ad Blocker.


Or become a Gold Member, they don't see ads.
Archives from previous years
26-11-'10
Roger Sanchez : Release Yourself 10
2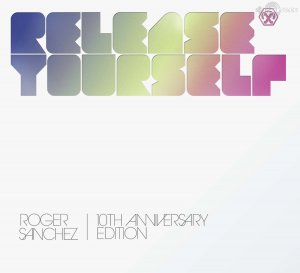 It really is true.......Time flies when you're havin' fun!. It all started ten years ago at KU, known today as Privelege. Since then the S-Man held various residencies on Ibiza at El Divino, Pacha and for the last two years at Amnesia. Release Yourself started out as a club night, but has grown in a...
18-06-'10
Roger Sanchez: Release Yourself vol. 9
5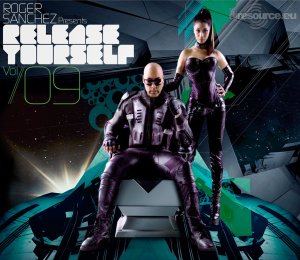 Some veteran DJs are content to grow old and live off past glories, taking no interest in investing in the future of the scene that they helped to create. Roger Sanchez is not one of those DJs. Many years on from his take-off in the dance music world his Stealth Records label stands strong as a bast...
19-05-'09
Roger Sanchez: Release Yourself VOL. 8
1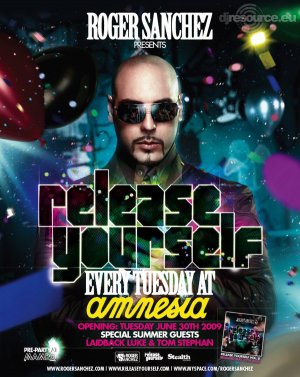 Met een knikkend hoofd voorzien van een altijd flashy zonnebril, overzietRoger Sanchezde dansvloer! De club straalt een mystieke sfeer en emotie uit. Wanneer hij aan het DJ-en is, re-edits spint, en a cappellas mixt, lijkt Roger uit het niets spanning op de dansvloer neer te kunnen leggen en de we...
09-01-'09
Deadmau5 releases sample CD for producers
5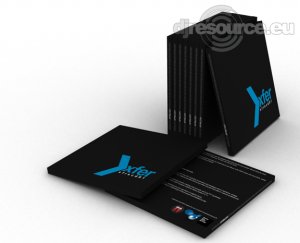 Xfer Records is a label started by Deadmau5 and his longtime friend and studio accomplice Steve Duda for their collaborations, such as BSOD, and WTF? with Tommy Lee and DJ Aero.Their latest CD offering is not a music CD, but rather a sample CD-ROM for music producers, featuring a plethora of WAV loo...
04-11-'08
Stealth Live : Laidback Luke
10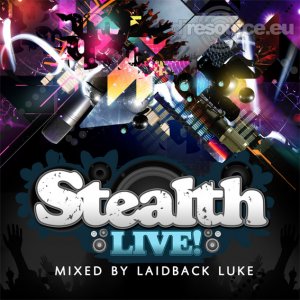 Deze compilatie komt uit op 10 november 2008 en is de eerste 'Stealth Live!' Compilatie in deze reeks. De CD is LIVE gemixed door de grootste goochelaar op de Pioneer's : Laidback Luke.46ste in DJMag Top-100Als er iemand interresante tricks kan uithalen in een set dan is hij het wel. Hij maakte dit ...
22-09-'08
Mr Oizo - Lambs Anger
16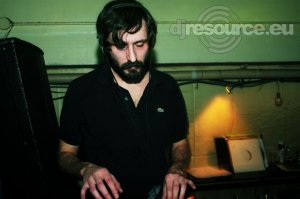 Jawel, het is oppassen geblazen! onze gele Bounce-My-Head knuffelkat is back in bussiness! help Mr Oizo? wie is dat ook al weer hoor ik jullie hersenkrakend denkennou dat is simpel uit te leggen.Mr Oizo - Flat Beat (10-1998) (De man achter deze gele kat dus)De nieuwe cd van de ter wereld b...
30-06-'08
The Chemical Brothers Brotherhood 'best of' cd release.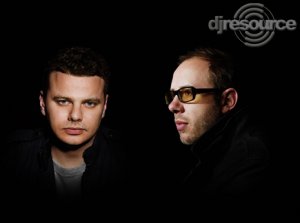 The Chemical Brothers hebben een nieuwe "best of" cd klaar (hun 2de al), maar het interesante is dat op disc 2 alle electronic battle weapons staan niet te missenFollowing their fifth consecutive number 1 album last year, the Grammy award winning 'We Are The Night', The Chemical Brothers r...
02-06-'08
Stealth Records limited 12' releases

The Danger Global Warming Project is a groundbreaking multimedia initiative designed to raise awareness of climate change worldwide and encourage the public to 'get stuck in' by contributing their own creative ideas to the project's online gallery. Featuring completely original images, music and vi...
10-01-'08
Hed Kandi presents 'Kandi Lounge'
2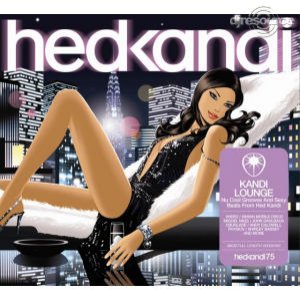 Kandi LoungeRelease Date » 14/01/2008Come on in to the all new Kandi Lounge. The Kandi Lounge is a place where anything goes as long as it's got a laid back, low-slung groove, a smidgen of sass and a dash of down-tempo decadence; here's where Hed Kandi takes a much-earned time-out ...
16-11-'07
Hed Kandi presents 'The Mix 2008'
5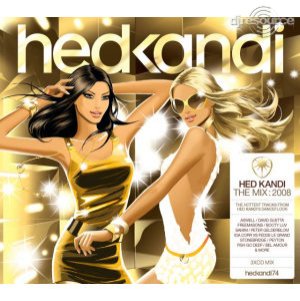 The Mix 2008Release Date » 19/11/2007Always looking forward and still combining the keen edge of cool with an accessible, inclusive musical ethos, Hed Kandi rounds up another phenomenal year with all the must-have tunes of the season and invites everyone to join the party. Three CDs mixed with...
10-11-'07
Daft Punk Alive 2007
16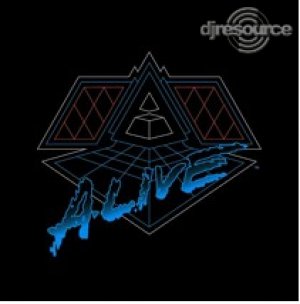 Daft Punk brengt voor tweede keer een live album uit: 'Alive 2007'. Je zult kunnen kiezen voor een enkele cd of voor een dubbele versie. Daar krijg je dan de bisnummers bij, een live video en een boekje van 50 pagina's met foto's. De opnames vonden plaats op 14 juni in Le Bercy in Parijs. Het was vo...
24-10-'07
serious beats 56
6

17/10/2007 SERIOUS BEATS 56 OUT NOW! Just like the previous edition, Serious Beats 56 will be a 3CD box with no less than 30 upfront commercial club tunes, all tracks are uncut, full-length versions. Axwell gets the party started with his stunning remix of Dirty South's killer tune 'Let ...
03-10-'07
Afterdark 3 mixed by Laidback Luke and Roger Sanchez
1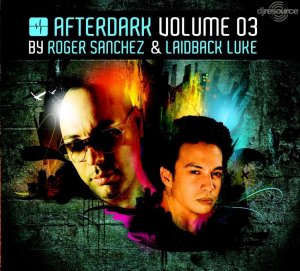 Afterdark is your favourite upfront dance compilation with wicked, energetic club & dancefloor tunes for that time past the sensible hour, compiled by the world's leading international dj's! Prepare for a mixed 2CD which will rock your hifi system, funk up your car-stereo and shake the flo...
29-08-'07
Hed Kandi presents 'Back To Love 2007'
4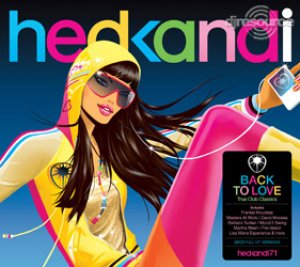 Back To Love 2007Release Date » 17/09/2007The ninth volume of Back To Love is complete and ready to roll off the Hed Kandi production line! Much-loved by Hed Kandi clubbers everywhere, Back To Love has become an institution with house music connoisseurs as we chart the very best party tracks t...
12-08-'07
Hed Kandi presents 'The Mix: Summer 2007'
3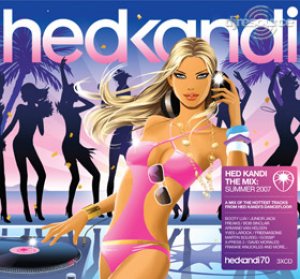 The Mix: Summer 2007Release Date » 25/07/2007Last year's Summer Mix was the best selling HK release ever and this year's imprint has been plucked from the same tree: three different flavours of delicious Kandi - Disco, Twisted and Ibiza Classic - across three superbly mixed CDs. The idea behin...
01-08-'07
Tiesto - ISOS 6 Ibiza
34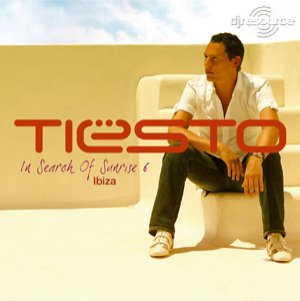 After more than a year of anticipation, the fans can finally look forward to a brand new Tiësto compilation: In Search of Sunrise 6. The double mix CD is due for release early September. In Search of Sunrise 6, titled 'Ibiza', is the latest in the highly successful series based on the places an...
10-07-'07
Hed Kandi presents 'A Taste Of Kandi 2007'
5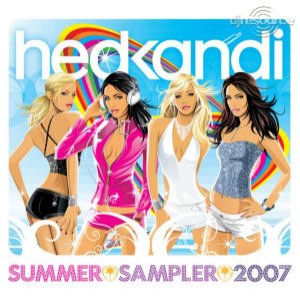 A Taste Of KandiSummer Sampler 2007This year's edition of the world-famous Hed Kandi summer sampler, A Taste of Kandi Summer 2007, is a deliciously stylish selection of Kandi goodness where you can try lots of Kandi flavours in one place and whet the appetite for a summer of sumptuous Kandi de...
15-06-'07
Hed Kandi presents 'Beach House 2007'
21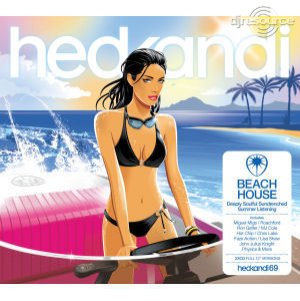 Beach House 2007Deeply Soulful Sun-drenched Summer ListeningBeach House: beatific Balearic grooves, lusty Latin flavours, searing sunshine vocals, irresistible rhythms; essentially this is pure, soulful summer vibes on two CDs. Beach House 2006 was one hard act to follow but somehow this album raise...
12-06-'07
Ministry of Sound presents 'Clubbers Guide Summer 2007'
21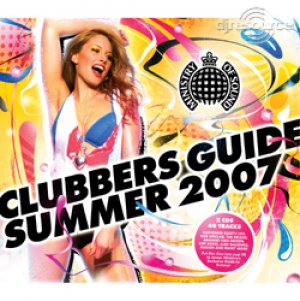 Clubbers Guide Summer 200704 June 2007This is the dance album of the summer. The big hitters are Booty Luv's upcoming top 5 smash, Kim Sozzi's scouse house future classic, plus new mixes of established chart favourites Alex Gaudino, Camille Jones and DadaBut being truly upfront in the original...
10-05-'07
Benjamin Bates volgt Tiesto op
13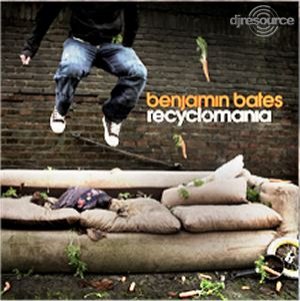 Benjamin Bates volgt Tiesto op Persbericht De single On My Feet (This World Needs More...) van Benjamin Bates is hèt 2007 anthem van Dance4Life. Daarmee volgt treedt hij in de voetsporen van Tiësto & Maxi Jazz die vorig jaar samen de 2de positie in de Nederlandse hitlijsten bere...
03-05-'07
Serve Chilled (Hed Kandi)
5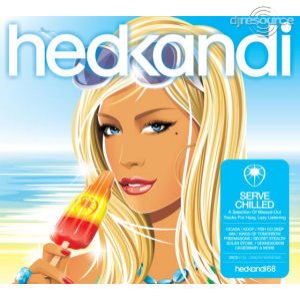 Kick off your dancing shoes and lay still awhile... Oozing warmth like hot sand underfoot, Serve Chilled is where Kandi calms right down with the choicest of low-slung chillery. This new selection is the equivalent of a massage for the ears. With sights firmly fixed on the beginning of summer the em...
11-02-'07
Apple wil kopieerbeveiliging afschaffen.
7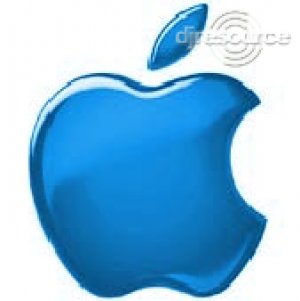 Apple-topman Steve Jobs wil de DRM-beveiliging van digitale muziek opheffen. In een open brief zegt hij dat het Digital Rights Management-systeem, dat het kopiëren van muziek moet tegengaan, nooit gewerkt heeft en beter kan worden weggelaten. DRM kwam er onder druk van de vier grote platenmaat...
08-02-'07
Something Twisted This Way Comes...
8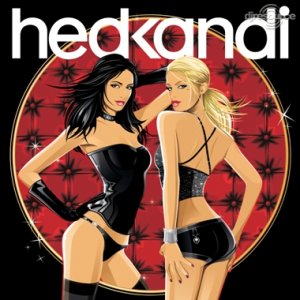 Twisted Disco - Out 12/2/07 It's time to get Twisted again! All the main movers and shakers (and twisters) are gathered together on Hed Kandi's new release TWISTED DISCO, out on Feb 12th. The blacksheep of the Kandi family, Twisted is where the darker side of house is explored. All th...
27-11-'06
Housexy - Playboy
6
Niet meer helemaal vers nieuws (30 dagen oud), maar de release van dit album kon ik jullie niet onthouden... Wat een heeerlijke cd's! Helaas wel weer een mix-album, dus de dj's onder ons hebben er weinig aan. Wellicht kun je wél wat inspiratie opdoen, gebruik je het voor momenten dat je niet ...
15-11-'06
Hed Kandi Classics
9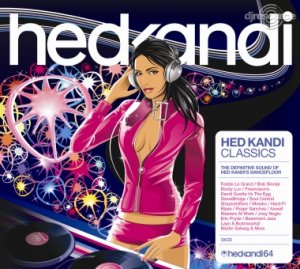 Out Monday 20/11/06The definitive sound of Hed Kandi's dancefloor includes Fedde Le Grand, Bob Sinclar, Booty Luv, Freemasons, David Guetta vs The Egg, StoneBridge, Soul Central and more... As a definitive funky house set, this list is punctuated by the greatest names in house music: Masters At Work...
29-10-'06
EMI-topman verklaart cd dood
17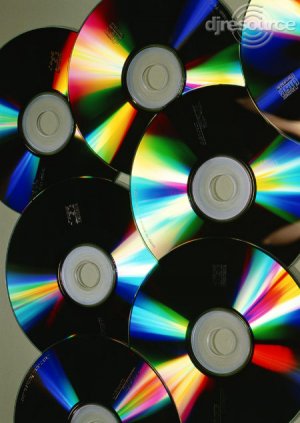 AMSTERDAM - Het hoofd van platenmaatschappij EMI Music, Alain Levy, heeft op een lezing in Londen verklaard dat de cd als muziekdrager is overleden. Dit meldt MarketWatch.Volgens Levy is er voor de cd geen bestaansrecht meer, omdat zestig procent van de consumenten de nummers van een cd overzet op e...
20-10-'06
Disco Kandi
6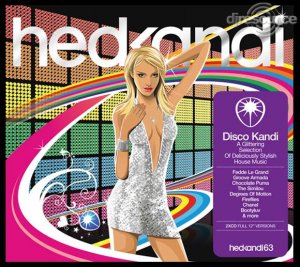 Out Monday 23/10/06 A Glittering Selection Of Deliciously Stylish House Music featuring Fedde Le Grand, Groove Armada, Chocolate Puma, The Similou, Degrees Of Motion, Fireflies, Chanel, BootyLuv, D.O.N.S. and more…Disco Kandi is a snapshot profiling the current playlist from Hed Ka...
12-10-'06
The Partysquad - Bazen Van De Club (2006)
13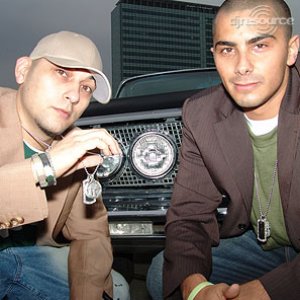 Het nieuwe album van "The Partysquad" heet "De Bazen Van De Club" "The Partysquad" wil hiermee een Nieuw Tijdperk Openen.... Een nieuw musikaal tijdperk waarin diversiteit het sleutelwoord is, want waarom zou een artiest zich moeten beperken tot 1 dezelfde en vaak voor...
02-07-'06
Kompakt brings Total 7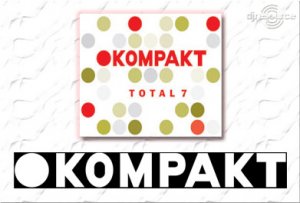 Very nice for all those CD mixers out there. Cologne techno label Kompakt is set to release Total 7, the seventh edition of their unmixed compilation series on the 21st August. The compilation, released on double CD as well as vinyl, features tracks from artists such as Superpitcher, Wighnomy Brothe...
02-06-'06
FOEM/Electronic Youth Vol. 13 OUT NOW.
2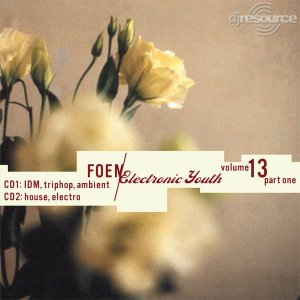 FOEM did it again. They took the best tracks of more than 2500 producers and made a selection of the very best amongst them. The result is a 4 CD set - it could be called perhaps "The Greatest Future Hits of the Underground." The first CD is mostly mellow, chilly music, while the se...