Featured Topics
Geluiden Mixen

Wat gebeurt er als je geluiden met elkaar mixt, wat is RIAA filtering en meer. geluiden mixen klinkt zo simpel maar er zijn wel een paar dingen waar je rekening mee moet houden.
The Pioneer Pro-DJ History

When was a product released and what are it's Unique features ? The answer and a complete product line-up accoording to it's official european release date can be found in this topic.
Pioneer DDJ-T1

The DDJ-T1 is a controller dedicated to Traktor DJ mix software. This controller by itself does nothing, it needs to be connected to a computer running mix software.
Pioneer DJM-800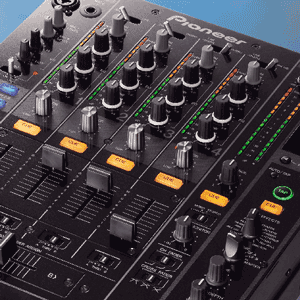 Enherits the digital DNA from the DJM-1000 and has 4 Channels, 13 Effects, 4 Filters, Sampler, Pure digital 96kHz/24-bit quality sound
MMC Merger v2.0 for CDJ-1000(MK2)

With this little tool you can SYNCHRONIZE the Cue Point on your MMC. The latest version (v2.0) syncs on Cue Point Level, stores the file as a backup on your PC, maximizes Waveform and...
Pioneer DJM-1000

Pioneers new flagship mixer, designed to bring the toughest mixer with the best possible audio quality to a club or venue near you. No consessions has been done to garantee the best sound quality every in a DJ console.
Last Comments
Last added Topics
Most viewed Topics
DJ Topics Statistics
Users browsing Topics now: 6 guests

[Member][Semi-Plus][Plus-Member][Semi-Pro][Almost-Pro][Pro][SuperPro][Pro+][Moderator][Admin]

There are 107 DJ-Topics which have 1.176 comments