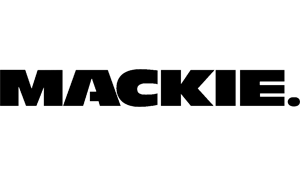 Vote :
3 votes for Favourite Speakers (active)
Show Booths
13 times used in 10 DJ Booths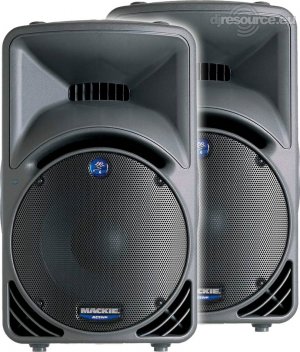 OK we understand you don't like ads (so don't we) but,


Please consider supporting us by disabling your Ad Blocker.


Or become a Gold Member, they don't see ads.
It doesn't matter if you're a DJ, church, or Iron Maiden tribute band, you need loudspeakers that won't crap out in the middle of a show, or distort when you turn them up past 3.
That's why we designed the SRM450—the first and only portable active 2-way loudspeaker with onboard bi-amplification, active crossovers, time-correction and renowned Mackie sound quality. Thanks to countless hours of R&D—and one very-hard-to-please Greg Mackie—the SRM450 delivers real, accurate bass down to 55Hz; midrange that's free from ear-fatiguing harshness; and detailed treble out to 20kHz. Better still, the SRM450 offers astonishingly wide dispersion that lets your whole audience hear clearly, whether they're in the front, back, or way out on the sides of the room. Above all, the SRM450s crank! Without a hint of distortion, they effortlessly achieve sound pressure levels beyond the legions of look-alike portable loudspeakers on the the market today.
ULTRA-WIDE DISPERSION
Ever been to a show where the music sounds great in front, but craps out once you get to the back or sides of the room? We have, and that's why we gave the SRM450 a multi-cell horn throat aperture. Sure, it's hard to say, but what it does is allow for much wider and more even dispersion of high and mid frequencies — so the wallflowers get the same great listening experience as those up front. Read more.
TIMING IS EVERYTHING
In most loudspeakers, the compression driver that reproduces mid and high-frequencies is located deep inside the enclosure, while the low-frequency driver is much closer to the front of the enclosure. With this setup, bass arrives at listeners' ears sooner than treble, muddying the sound. We remedied these unfortunate laws of physics with high-zoot electronics which allow precise alignment among the system components with zero signal degradation.
BETTER THAN YOUR AVERAGE BOX
Anyone with a factory can build a box and stick some speakers in it (and that's just what many do). But low-frequency transducers in square boxes can create resonances that reflect off the rear wall and pass through the woofer cone out of phase, and ready to mess up your sound. The SRM450 enclosure is an asymmetrical monocoque design with no parallel surfaces, causing mid and high frequency resonances to be reflected at angles into internal damping materials, instead of interfering with the woofer doing its thing.
DUAL FR SERIES AMPLIFIERS
Let's face it, 99 percent of the time compact PA speakers are cranked to the max. That's why the SRM450's beefy internal 400-watt amplifier section features dual FR series amps — one for each driver — both designed for extreme output. The amp section is built around a huge toroidial transformer, massive storage capacitors, and state-of-the-art output transistors, all adding up to superior sound, night after night.
SERVO FEEDBACK CONTROLLED LF TRANSDUCER
FOR STUNNING BASS
Based on Mackie's award-winning HR824 studio monitor technology, the servo feedback damping electronic circuit within the SRM450 provides amazing results. The circuit "locks" the woofer in place with the positive and negative outputs of the amplifier in a way that no external amp and passive woofer can ever achieve. This creates a solid direct-coupling that delivers extremely deep bass from a small cabinet.
SUPERB FLOOR MONITOR
When the first warranty cards came back, we noticed that a lot of folks were raving about what a great floor monitor the SRM450 made. Okay, it's super accurate. And it's designed to be tilted. But there had to be more reasons than that.
Low Amplifier
Rated Power: 300 watts RMS
Rated THD: < 0.1%
Cooling: Convection Extrusion
Design Class: G, Parametric Servo Feedback
High Amplifier
Rated Power: 100 watts @ High-Frequency Driver Impedance
Rated THD: < 0.1%
Cooling: Convection Extrusion
Low-Cut Frequency: 75Hz, Second-order filter
Frequency Range (-10 dB): 45Hz - 20KHz
Frequency Response (±3 dB): 55Hz - 18kHz
Maximum Peak SPL @ 1m: 127 dB
Low-Freq Crossover 24 dB/octave, time offset corrected
High-Freq Crossover 24 dB/octave
Crossover Frequency 1.6kHz
Dimensions : 660 (H) x 390 (W) x 376 (D) mm
Weight : 23,2kg
Do you like the Mackie SRM-450 ??
DJResource / Mackie © 2020
Create your FREE ACCOUNT now !
Using an account on DJResource has a lot of advantages such as:
Adding Content, getting Notifications, Like content, Downloading and Uploading Images and much more.
Sign Up
Create your account to get involved with the Community