Submitted by
Lead

on 22-10-2005

12:10
This content is © 2005-2022 The DJResource
Ever since the year 1994 Pioneer is leading the DJ Industry with their single CDJ players. Pioneer is creating new and state of the art DJ Equipment using the latest designs and cutting edge technology. This equipment features various world first functions which are respected by much professional DJ's, but the equipment also receives good comments from the amateur DJ.
From now on Pioneer has announced the release of
DJS software
that incorporates the features of the equipment with which Pioneer has achieved an Industry standard in the Disco's, Clubs and dance events with it's club CD players and mixers of the CDJ- and DJM-series.
It's now possible to emulate the possibilities of the CDJ and DJM-series products on a new digital way by using the DJS software package. DJS software will be available from late 2005 via all know channels.
The type number was SVJ-DL01 before version 1.6.000. From version 1.6 onwards the
MEP-7000
and
CDJ-400
are supported natively by the software and Pioneer decided to change the type numbers to reflect this major change.
---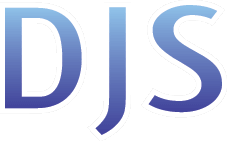 Basically DJS software combines all features that are praised from these Club products and bundles them into 1 software package. When you use DJS software you are using MP3 files which are retained from the HDD of your computer. So a single computer can be the basis of your digital mixing set, for optimal performance it's recommended that you use a second sound-card for monitoring and/or cue-ing of your tracks.
All basic control functions and features are also available by user-definable keyboard shortcuts. For the basic template there will be stickers included. There is also an automated mix function included. By just a simple press of the button there will follow an automatic fader/mix movement.
To create a good mix between 2 tracks some skills are involved. The aim of mixing is to get 2 tracks perfectly in sync with each other (speed/BPM), in order to do that you need to have these skills. But because not everybody has these skills from the beginning (at takes a lot of practice) there is an automated mode in DJS software which will beat-match the tracks for you.If desired, you can also make an automated mix at a key press, which gives you more time to entertain the audience. The auto BPM matching is done by simply pressing 1 button and the tempo of the track will be digitally matched with the already running track. There is also a Beat Step Measure indicator that indicates the first beat of the measure so you have an accurate way of viewing when to start the next track.
Playlist
DJS software
uses a playlist, this will make it possible to drop in any tune from the Library. The Library must be filled before use with the songs that you keep on your PC. You can import MP3 and WAV files and it's also possible to rip music directly from audio CD. Playlist's can be saved to the HDD so you can recall them easily the next time. Within a playlist it's possible to change the order and moment of the next mix as you will.
Points and Auto Mode
Besides the track order, there is also the possibility to remembers Start- and End-Point of a tracks. These point can be used by the automated system to know where to start/stop the current and the next track. So when
DJS
would be used as a non-stop auto music center it is able to play programmed mixes.
Waveform
DJS has a nice zoom function so it's possible to zoom into the waveform that is shown above each track that is put in one of the decks. This makes it possible to have accurate knowledge of the audio that is actually playing and you can see the breaks coming in advance.
Hot Cues
You can also assign 3 Hot Cues for use like on the
CDJ-1000
,
CDJ-1000
MK2 and
CDJ-1000
MK3 and also a loop is possible offcourse. By using the zoom function you can make your loop as precise as possible, and there is also some sort of quantifier function that will put the marker on-the-beat for you.
Build-In Effector
Just like the
DJM-600
/3000 the DJS software has a build in effect processor that has all 8 familiar effects: Delay, Echo, Auto Pan, Auto Transform, Auto Filter, Reverb and Pitch shifter All effect can be perfectly synced to the audio track that is playing because the BPM is measured continuously during playback.


Create Loops instantly
You can use the Waveform also to set accurate Loop In and Loop Out Points which can be stored on your system. But there is also a possibility to create a Loop from an existing tracks and save it as a new audio file. These files could be loaded under the Hot Cue buttons to create your own remixes from several tracks in 1 mix.
Import
Before an audio track can be used in
DJS software
, it has to be imported. You can import (add) files to your library from various formats like MP3 (CBR and VBR) and WAV. It is also possible to import (rip) audio tracks directly from an audio CD. There is even the option to record directly from your computer's Line Input.
Extra Key Features
Basic function and each operation that is necessary for DJ play, can be allocated to an optional key of the keyboard
Jukebox function via the Music Management
MP3 file output to SD Card via Transfer Menu
Easy mixer control of Faders and Cross Faders with optional Faderstart
3 Band EQ from -26dB to +6db
Gain adjustable per channel
Download Free 15 Days Trial Version :
There are 10 Comments