Submitted by
Lead

on 02-11-2010 @ 22:11
This content is © 2010-2020 The DJResource...

Vote :
The Pioneer HDJ-500 headphones fill in the gap at the lower end of Pioneers DJ headphone range that was created after the discontiniueing of the SE-DJ5000. Much of the R&D that Pioneer has put in the higher-end model HDJ-2000 is adapted in the development of the HDJ-500. It is designed to reproduce crystal clear low and mid-range frequencies at a strong level for precise monitoring of your Cue.

The HDJ-500 is available in three different colors : Black (HDJ-500-k), Red (HDJ-500-R) and White (HDJ-500-W). The only difference between those models is the color of the housing, there is NO difference in design or technical specifications.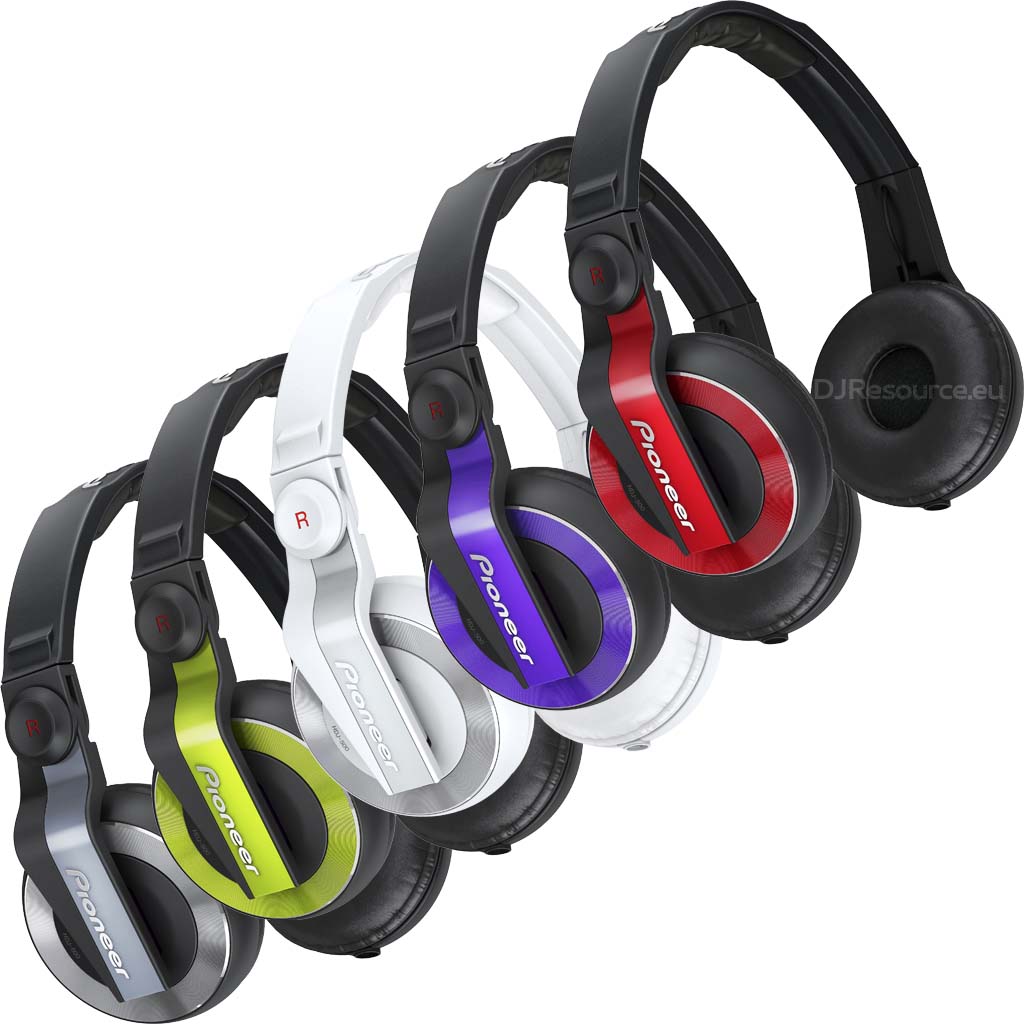 Specifications
Product Type
40 mm Fully closed dynamic headphones
Connection Cord

1.2m curled, aprox. 3m stretched
AND
1m straight cord
3.5 mm 3P plug
with 6.3 adapter
---
Rotating Arm Structure
As everybody uses their headphones on a different way it is good that the HDJ-500 offers a new (for Pioneer) Rotating Arm Structure on one side of the HDJ-500.

This mechanism makes it possible to rotate 1 headshell (Right) forward and backwards for the perfect fit.



Includes Cords
To further expand the custom fit theory, the Pioneer HDJ500 is supplied with 2 cords.



Curled Cord of 1.2 meters, aprox. 3 meters stretched out.


Straight Cord of 1 meter.



---
What do you think about Pioneer HDJ-500-K-R-W ??
Vote :
OK we understand you don't like ads (so don't we) but,


Please consider supporting us by disabling your Ad Blocker.


Or become a Gold Member, they don't see ads.
There are 4 Comments

pieterb
wrote on
18-01-2011
@ 19:29
ooh nice! een betaalbare pio HP?
i\'m interested4sure!

stijnn
wrote on
26-06-2011
@ 01:26
mijn neefje heeft deze ook een,?
ik ben de 1000 gewend, dus de ?de oorschelpen zitten helemaal niet zo fijn.
verder voor de prijs een super hp, komt wel super geluid uit!
reaper1
wrote on
23-01-2012
@ 18:10
ik heb hem in het rood :D ziet er perfect uit en er komt ook nog is supergeluid uit :D?echt waar voor je geld !
Ronn-Sastro
wrote on
26-04-2012
@ 15:54
Ik heb hem in het Wit, hij zit lekker heeft goed geluid en ziet er erg mooi uit qua styling, Ik ben echter alleen erg teleurgesteld in de Build kwaliteit. Na 3 keer draaien brak bij mij de aansluiting tussen het kunstofschuifgedeelte waarmee je de HP groter of kleiner kan stellen.

Hier heb ik uiteindelijk een nieuwe voor in de plaats gekregen wat uiteraard helemaal top is. Nu na ongeveer een jaar komen er kleine scheurtjes in het kunstof middengedeelte, deze zullen uiteindelijk uitscheuren waardoor de HP nutteloos zal worden. Dat vind ik erg jammer. Ik zeg pioneer gemiste kans...
Create your FREE ACCOUNT now !
Using an account on DJResource has a lot of advantages such as:
Adding Content, getting Notifications, Like content, Downloading and Uploading Images and much more.
Sign Up
Create your account to get involved with the Community