This content is © 2001-2018 The DJResource...
Submitted by
Lead

on 02-11-2010 @ 22:11

The Pioneer HDJ-500 headphones fill in the gap at the lower end of Pioneers DJ headphone range that was created after the discontiniueing of the
SE-DJ5000
. Much of the R&D that Pioneer has put in the higher-end model
HDJ-2000
is adapted in the development of the HDJ-500. It is designed to reproduce crystal clear low and mid-range frequencies at a strong level for precise monitoring of your Cue.
The HDJ-500 is available in three different colors : Black (HDJ-500-k), Red (HDJ-500-R) and White (HDJ-500-W). The only difference between those models is the color of the housing, there is NO difference in design or technical specifications.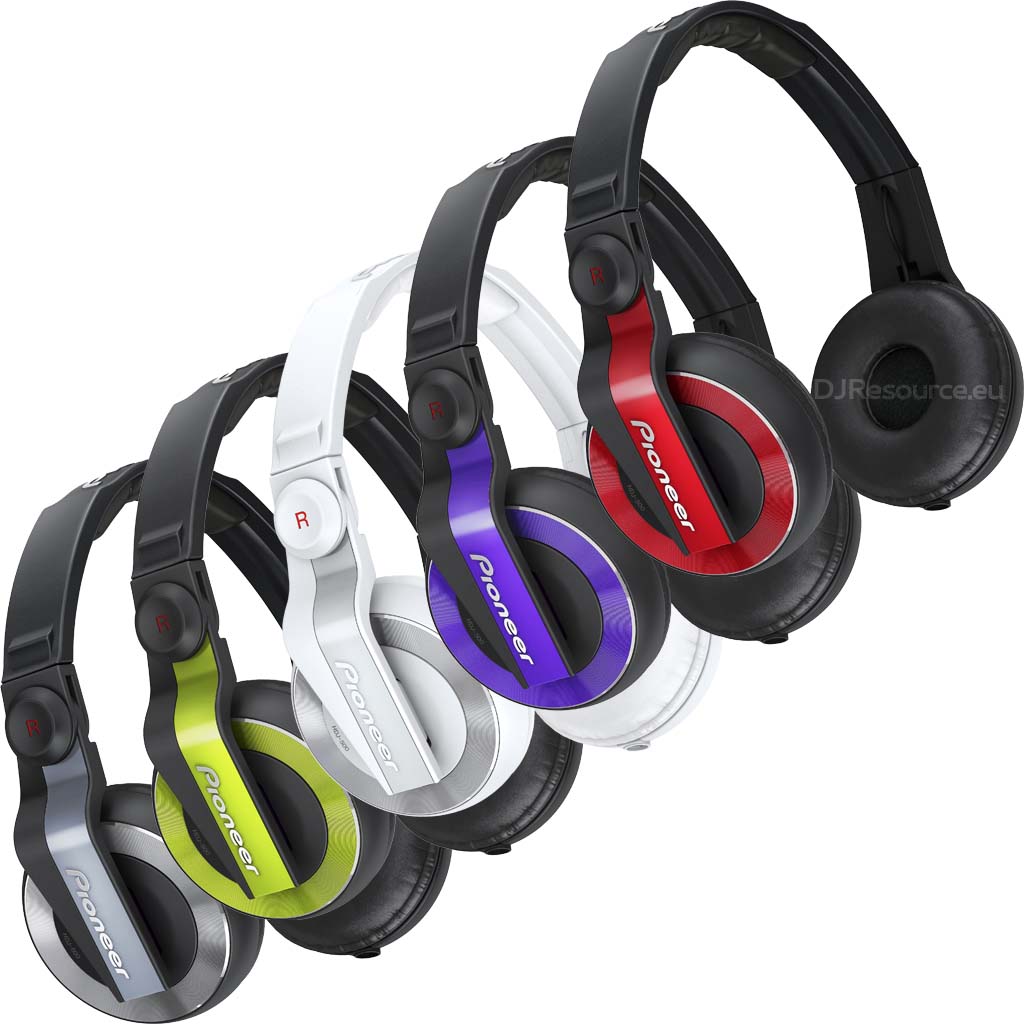 Specifications
Product Type
40 mm Fully closed dynamic headphones
Connection Cord

1.2m curled, aprox. 3m stretched
AND
1m straight cord
3.5 mm 3P plug
with 6.3 adapter
---
Rotating Arm Structure
As everybody uses their headphones on a different way it is good that the HDJ-500 offers a new (for Pioneer) Rotating Arm Structure on one side of the HDJ-500.
This mechanism makes it possible to rotate 1 headshell (Right) forward and backwards for the perfect fit.
Includes Cords
To further expand the custom fit theory, the Pioneer HDJ500 is supplied with 2 cords.

Curled Cord of 1.2 meters, aprox. 3 meters stretched out.

Straight Cord of 1 meter.
---
OK we understand you don't like ads (so don't we) but,


Please consider supporting us by disabling your Ad Blocker.


Or become a Gold Member, they don't see ads.
There are 4 Comments