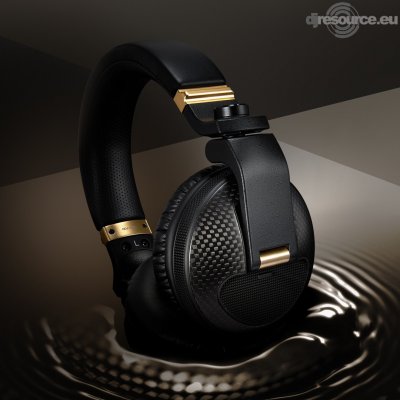 Today Pioneer DJ announces a special limited edition of our HDJ-X10, the HDJ-X10C (C stands for Carbon).
From this limited model there will only be 1.000 pieces made in a very limited production run, this model exists next to the current black and silver version of the X10.
This is the most exclusive version Pioneer DJ has ever made of a headphones.
The HDJ-X10C differs from the regular HDJ-X10 model on the following features :
Carbon Fibre platin on the outside of the earpieces for sublime demping
Metal shield in earpiece for better frequency response
Metal mesh to protect the speaker
Straight cable is enforced with Armid fibres
Extended warrantu of 3 years (normal this is 2 years)
Gold colored accents
Perforated headband
Carry case of polyurethane
All other specifications are identical to the HDJ-X10, for all details please see attached press release.
Price and availability
The HDJ-X10C will be available from February 2019 (EAN 4573201241566)
The Suggested retail price is €599,- including tax