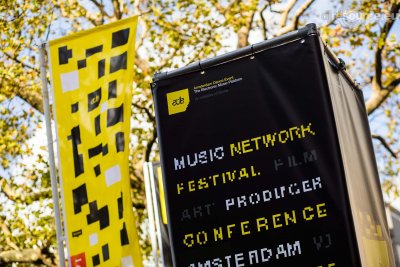 The Amsterdam Dance Event ADE is held this year on 17, 18, 19, 20, 21 October 2018 in Amsterdam, Netherlands. The ADE has 2 part that you can attend, as an artist you probably go to :
ADE by day
ADE's multiple conference tracks offer the ultimate annual business and inspiration platform in the field of electronic music, featuring dedicated programming for business professionals, start-ups, aspiring producers and musicians, students, VJs, visual artists and stage designers. In 2017 the conference welcomed 550 speakers and 7200 representatives of the worldwide electronic music industry.
If you are more into clubbing you might find this to be to your liking :
ADE by night
ADE's festival program covers the whole spectrum of electronic subgenres, with over 2,500 artists performing in 140 of Amsterdam's finest music and nightlife spaces. In 2017 the festival attracted 395,000 festival visitors from over 90 countries, which makes it the world's biggest club festival.
If you have a ticket for the Daytime Conferences you gain access to all the clubs that are officially part of the ADE (if not to crowded). Otherwise you could purchase party tickets for the events at night you want to attend. There are so many and all major DJs from over the world will do performances.
And then there is this if your are more into gear :
ADE Playground
ADE Playground provides daytime fun, engagement and surprises for the tens of thousands of electronic music fans who come to ADE Festival each year, providing them with highly original and unusual ways to interact with brands and experiences at multiple sites all over the city centre.
At the Brakke Grond is in the Daytime the Playground. Various brand will be present there with their latest gear. You can check this out from Wednesday-Saturday.