Submitted by
bambamstudio

on
13-01-2008
@
13:03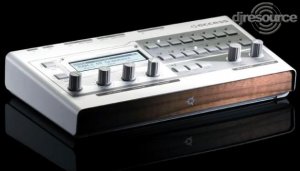 There's a new Virus Ti in town: the Ti Snow
The Snow utilizes the same soundengine as tis bigger brothers. And its aquipped with analog ins en outs, MIDI in/out and USB. Use the total integration technology to seamlessly link the Snow with your sequenser and experience the best of both the hardware and the software worlds.
Access over a thousand sounds with a maximum of 4 button clicks and navigate effortless to the most exiting sound parameters thanks to the adaptive menus and the all new easy edit modes.
Driven be an arsenal of Virtual Analog, wavetables and Granular oscillators along with varios filter types including a first class Mini Moog cascade emulation. More than 6000 free patches from well known sound designers are at your disposal.
The Virus TI Snow is the perfect companion for live musicians and laptop producers.
Its like getting a sportscar for the price of a scooter.
What do you think about Access announces the TI snow ??
Vote :
OK we understand you don't like ads (so don't we) but,


Please consider supporting us by disabling your Ad Blocker.


Or become a Gold Member, they don't see ads.
There are 7 Comments

Luxx
wrote on
13-01-2008
@ 18:48
voor de mensen die zich nu afvragen wat die spotgoedkope prijs nou is voor dit dingetje: 1100 euro. koopie,......

bambamstudio
wrote on
14-01-2008
@ 10:28
1100 is de retail prijs, dus verkoop kom je uit rond de 850 schat ik

Lead
wrote on
14-01-2008
@ 12:27
Additionele info :
Gearjunkies.com

bambamstudio
wrote on
14-01-2008
@ 13:28
Thanx Jeroen, wist niet of ik de link erbij mocht zetten....

Lead
wrote on
16-01-2008
@ 02:38
Als comment geen probleem, nieuwsbericht linken we graag naar de bron/fabrikant/etc


Twizz
wrote on
26-01-2008
@ 16:59
is dit gewoon de ti maar dan desktop versie??

bambamstudio
wrote on
26-01-2008
@ 23:33
tis de Ti engine, maar het als de prijs, is ie de helft van de TI desktop. Dus helft minder dsp, helft minder stemmen etc.
De snow leest wel alle geluiden van de TI desktop, Polar en keys.
Create your FREE ACCOUNT now !
Using an account on DJResource has a lot of advantages such as:
Adding Content, getting Notifications, Like content, Downloading and Uploading Images and much more.
Sign Up
Create your account to get involved with the Community