OK we understand you don't like ads (so don't we) but,


Please consider supporting us by disabling your Ad Blocker.


Or become a Gold Member, they don't see ads.
Archives from previous years
Amsterdam Dance Event ADE 2018
22-07-'18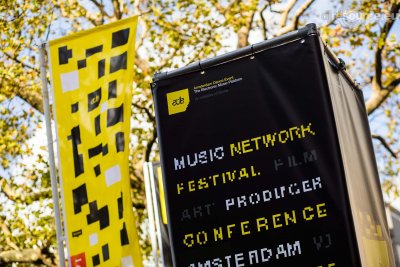 The Amsterdam Dance Event ADE is held this year on 17, 18, 19, 20, 21 October 2018 in Amsterdam, Netherlands. The ADE has 2 part that you can attend, as an artist you probably go to : ADE by dayADE's multiple conference tracks offer the ultimate annual business and inspiration platform in the field...
BPM 2014 DJ of the Year Contest
12-04-'14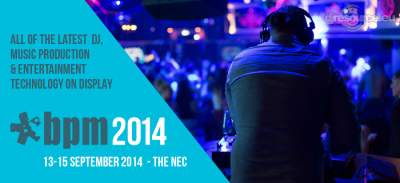 Ahead of BPM 2014, we are pleased to announce the return of the much-anticipated 'DJ of the Year' competition! To discover the 'DJ of the Year', we're spending the next five months lending our ears to an eclectic selection of mixes and declaring one winner each week and...
RED BULL MUSIC ACADEMY SESSION FT. DETROIT SWINDLE
31-01-'13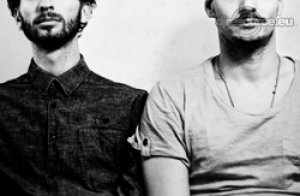 Op 31 januari host de Red Bull Studio Amsterdam een workshop met de nieuwe ambassadeurs van de Amsterdamse deephouse: Detroit Swindle. Het evenement is een initiatief van de Red Bull Music Academy, de prestigieuze rondreizende workshop voor djs en producers die in mei plaatsvindt in New York.Detroi...
RED BULL MUSIC ACADEMY SESSIONS AT ADE 2012
17-10-'12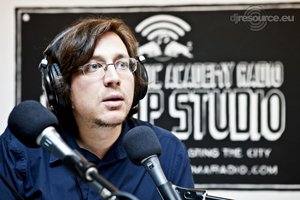 Red Bull Music Academy workshop sessions, several RBMA Radio Nights and an exhibition: Red Bull Music Academy once again gives acte de presence at Amsterdam Dance Event.DetailsOn October 18th, 19th and 20th, Red Bull Studio Amsterdam hosts three workshop sessions with ADE attending artists: Revealin...
ADE adds ADE Playground to its format
26-09-'12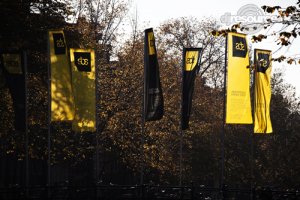 Amsterdam Dance Event 2012 expands its Conference/Festival format with ADE Playground. ADE Playground offers visitors of ADE Festival an assortment of daytime activities, most of which are exclusive and entry-free to ADE Card holders. ADE Playground transforms Amsterdam into the biggest pop-up store...
CD & Platenbeurs 22 september Rai Amsterdam
17-08-'12
1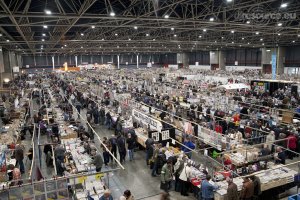 Steeds meer platenwinkels verdwijnen uit het straatbeeld maar de behoefte onder liefhebbers voor vinyl platen en cd's blijft. Vanwege de grote belangstelling tijdens de laatste platenbeurs in de RAI Amsterdam heeft de organisatie besloten om deze beurs tweemaal per jaar plaats te laten vinden. En da...
Red Bull Thre3style DJ Battle
02-08-'12
1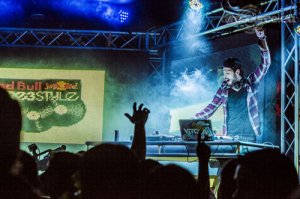 Vijftien minuten, twee decks, minimaal drie genres en slechts n kans om het publiek te imponeren. Dat is Red Bull THRE3STYLE. Op vrijdag 10 augustus 2012 vindt deze dj-battle plaats in de Amsterdamse Melkweg. Zesbekende Nederlandse djs strijden dan om een plek in de grote finale van Red Bull THRE...
365Mag ADE Special with SHARE, Ableton & Francois K!!
12-10-'09
3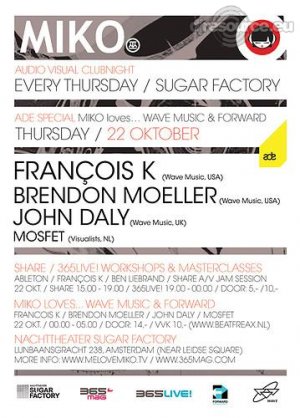 Creative minds are invited to share their audiovisual projects with one another on this very first edition of the SHARE concept! Are you an audio or visual (or both) artist? Then bring your gear and material, meet likeminded people and work together on projects that 365Mag will showcase during its A...
Showtek treed op voor Warchild
22-06-'09
2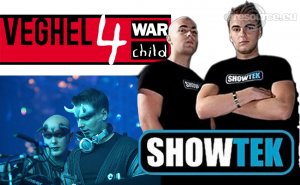 Het laatste weekend van Juni zal het Brabantse dorp Veghel totaal op zijn kop staan als de Eindhovense broers van het duo Showtek geheel belangeloos zullen optreden tijdens de grootste inzamelingsactie in de geschiedenis van de Nederlandse afdeling van WARchild. In dit weekend zullen er tal van an...
Opendeurdag Dj Shop Tessenderlo
31-03-'09
1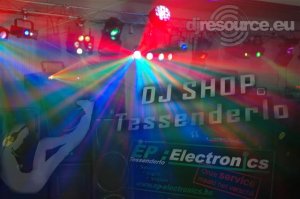 Op zaterdag 4 en zondag 5 april 2009 houdt Dj Shop EP Electronics in Tessenderlo hun opendeurdag.In deze 2 dagen kun je onze shop uitgebreid leren kennen.Wat is eigenlijk Dj Shop Tessenderlo?Wij zijn een fysieke winkel gelegen in Tessenderlo. Wij houden ons bezig met het verkopen en verhuren van lic...
Roger Sanchezís Release Yourself relocates to Amnesia, Ibiza
12-01-'09
2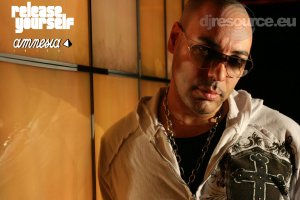 12th January 2009 – After seven years of hosting the extremely popular Release Yourself events at super-glam club Pacha in Ibiza town, intercontinental party architect Roger Sanchez has announced that he wants to shake things up this season by moving his weekly summer sessions to Amnesia. Inst...
DATEQ op de PA-markt 2008
25-01-'08
5

DATEQ zal op de PA-markt aanwezig zijn om de nieuwe XTC II te promoten samen met andere producten van DATEQ. De XTC II is een beursprimeur op Nederlandse bodem nog voordat deze op Frankfurt wordt geshowd !De volgende beurs zal worden gehouden op 16 februari 2008. De lokatie is weer het Euretco Expo ...
RAI vol popmuziek op plaat en cd
09-01-'08
1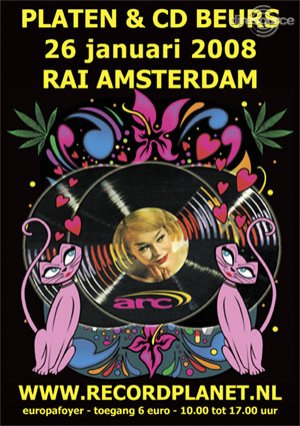 'Ondanks download en gigabyte gaat er voor mij toch niets boven een elpee. Al die prachtig ontworpen hoezen met foto's en teksten. En dan dat magische moment waarop de naald in de groef zakt. Daarvoor kom ik hier op de beurs', aldus een echte popkenner tijdens de laatste internatio...
Testavond in Tiesto's nieuwe club
07-06-'07
27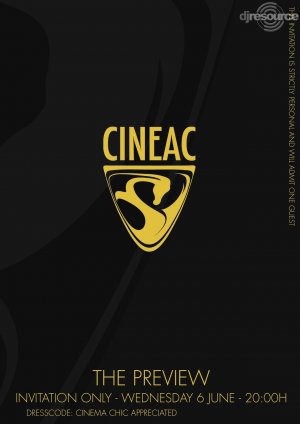 Gisteren op woensdag 6 juni beleefde de Cineac zijn eerste openingsavond nadat Tiesto zich met deze club is gaan bemoeien. De toegang was uitsluitend voor genodigden. Deze avond beloofd wat goeds voor de club, alles was vlekkenloos geregeld. Je werd opgevangen door de dames die de ...
Werelrecordpoging Dj'en
06-02-'07
24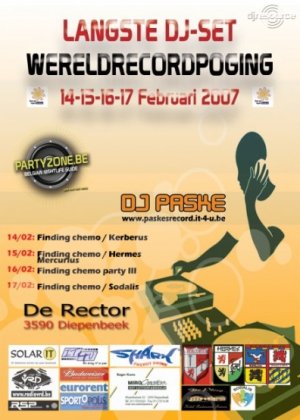 Woensdag 14 februari start DJ Paske met zijn wereldrecordpoging "longest dj-set". Pascal Lavigne gaat met twee draaitafels en een heleboel platen het huidige wereldrecord van 84(!) uur te lijf.In augustus kreeg Paske goedkeuring van Guinness World Records in Londen en hij zal, om de reco...
Trance Energy 2007
11-01-'07
7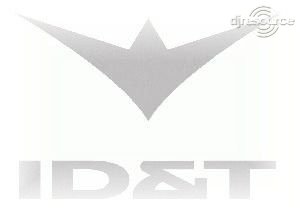 De nieuwe editie van Trance Energy vindt zaterdag 3 maart plaats in de Jaarbeurs in Utrecht. Na de geweldige aflevering van februari 2006, waarbij dertigduizend bezoekers in een stampvolle Jaarbeurs getuige waren van een onvergetelijke nacht met een uitgelaten sfeer in drie area?s, legt ?s werelds ...
Tiesto 'Elements of Life'
11-01-'07
7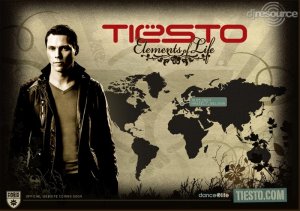 Na het overweldigende succes van de vorige editie van "Tiësto in Concert" in 2004 keert Tijs Verwest, ofwel Tiësto, eindelijk terug naar België voor een nieuw solo concert. Op zaterdag 19 mei zal de Ethias Arena in Hasselt in het teken staan van de "Elements of Life&...
Sensation White 1ste namen en Voorverkoop
19-11-'06
9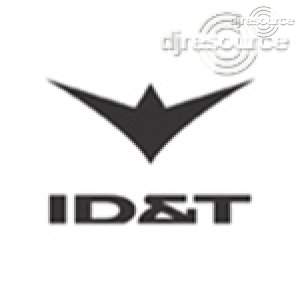 Op het exclusieve Sensation lancerings feest in Belgie zijn 3 eerste internationale top artiesten bekend gemaakt die tijdens Sensation White het beste van zichzelf zullen brengen. Voor al die helaas niet op dit exclusief feest waren maken we de 3 namen met een korte bio bekend. More to come... ...
Sensation Black Belgium Trailer
18-11-'06
3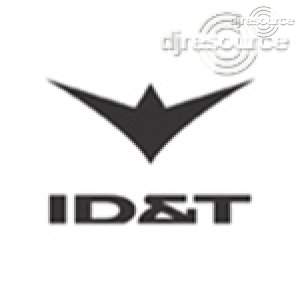 Op vrijdag 30 maart 2007 introduceert ID&T naast het fenomeen Sensation White, een nieuw evenement, namelijk Sensation Black.Al twee jaar krijgt ID&T in België ononderbroken mails van publiek wanneer er nu eindelijk een Black editie zal komen. Met de realisatie om Sensation Black te org...
Innercity 2006, Line-up bekend.
22-10-'06
8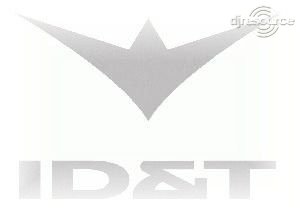 Op zaterdag 16 december vindt Innercity 2006 plaats in de RAI te Amsterdam. 'Music is the answer' is het motto van deze editie. Innercity biedt opnieuw een divers en vooruitstrevend programma op vijf podia - Red, Green, Blue, Yellow en Orange - waarbij muziek van dj's en live-acts ...
3de editie Discobeurs
19-10-'06
10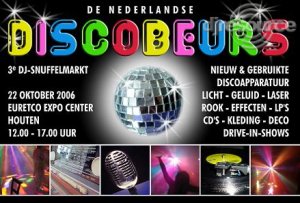 Editie 3 Discobeurs Met veel genoegen kunnen we u laten weten dat er toch een derde editie van de discobeurs komt. Net zoals vorig jaar in het Euretco Expo Center in Houten en wel op zondag 22 oktober 2006 van 12.00 - 17.00 uur. Het karakter van de beurs zal gelijk zijn als dat van vorig jaar. De be...
Plasa 2006 - Earls Court London
08-09-'06
5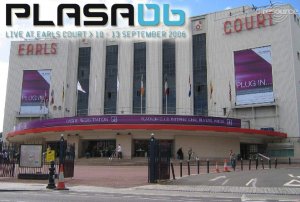 PLASA06's opening shot for DJs - DJ Sunday - will have loads to offer the next generation of DJs with more special features and events being planned for this year's Show than ever before. Who's there ? New technologies continue to define the pace with all the latest developments in DJ and VJ techno...
Highlight Dealer Days
06-09-'06

During the annual Highlite D-Days (dealerdays&reg

we presented our new products-catalogue Autumn 2006. With a BBQ, inhouse-fair and demo's this event was a very positive autumn kick-off with many visitors.This years "dealer-days" were held in september instead of June. On september 2nd a...
Mr. Lif - The Fries Remix Contest
18-07-'06
2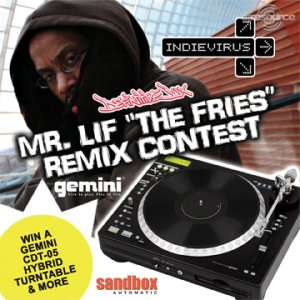 Edison, NJ - Jul 11, 2006 Definitive Jux Records, Gemini, Sandbox Automatic and IndieVirus bring you the official MR. LIF "THE FRIES" REMIX CONTEST. Download the a capella for "the Fries," cook up a dope, original remix, and you could win a brand-spanking new Gemini CDT-05 Hy...
Robe at TiŽsto Brazilian Tour
16-06-'06
6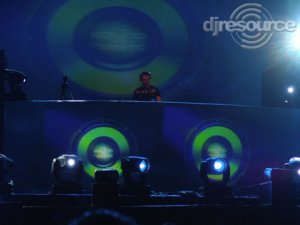 Tiësto – for three consecutive years voted the World's Best DJ by DJ Magazine – had his recent show at the 7,000 capacity Marina Santa Aldeia venue in Sao Paolo lit with Robe moving lights. It was part of a Brasilian tour by the Dutch born artist.Absolute Lighting supplied the...
10e Fast Forward Heineken Dance Parade (12-08-2006)
15-06-'06
3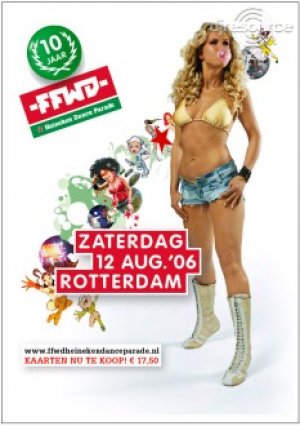 Zaterdag 12 augustus a.s. vindt de FFWD Heineken Dance Parade voor de tiende keer plaats in Rotterdam. Het jubileum van het grootste dance event van de Benelux wordt na afloop van de parade uiteraard groots gevierd met een eindfeest. Net als vorig jaar is dit op Katendrecht, waar drie area's g...
Decibel-Outdoor 5th Edition : 19-08-2006
30-05-'06
11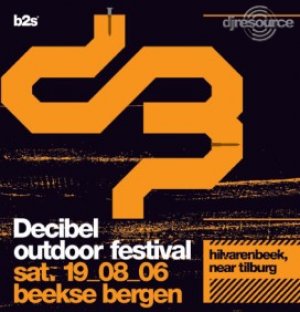 Op zaterdag 19 augustus 2006 is het alweer zover!Dan zal de 5e! Editie van het Succesvolle "Decibel" PlaatsvindenEn alsof het niet gekker kan... zal deze Vijfde Editie Plaats vinden In safari, recreatie en Tevens Speel-Park De Beekse Bergen!.Na het Lingebos in 2005 zal B2S dit jaar als &E...
Agenda Pioneer DVJ Roadshow
29-05-'06
4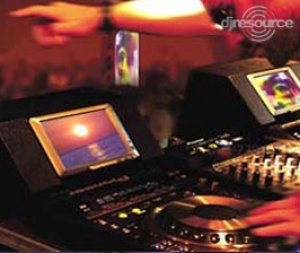 De Pioneer DVJ Roadshow behoort met een zes meter breed decor, 4 grote plasmaschermen, de futuristische DVJ-booth en indrukwekkende lichtshow tot de grootste roadshows van Nederland. De show wordt standaard gepresenteerd door Digital Video Deejay Nasty met soms assistentie van soapacteur Geert Hoes....