OK we understand you don't like ads (so don't we) but,


Please consider supporting us by disabling your Ad Blocker.


Or become a Gold Member, they don't see ads.
Archives from previous years
07-08-'10
Stanton M.207 Frequencies Dependent efx Mixer
7
The M.207 is an innovative, affordable and reliably rugged 2-channel mixer with loads of features making it perfect for the DJ looking to enhance their performance abilities.The M.207 continues Stanton's dedication to the DJ mixer market, with an abundance of innovative features onboard. The M.207's...
25-09-'08
Stanton SCS.3D DaScratch controller
2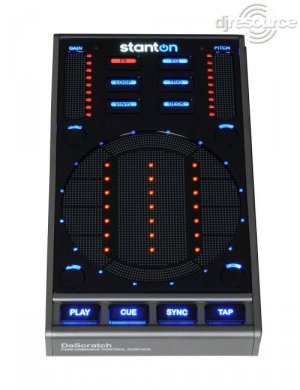 The new Stanton SCS.3D DaScratch MIDI controller is the most amazing bit of kit we've seen in a long time. This is a touch sensitive MIDI controller which takes digital DJing to the next level. SCS.3d DaScratch®, a revolutionary and portable touch sensitive controller. Innovative new StanTouch&r...
25-01-'08
Stanton SCS.1d CD-Player & SCS.1m Mixer
13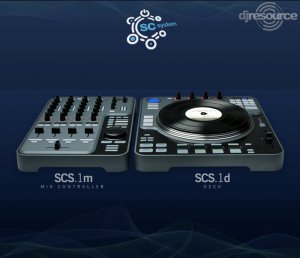 Stanton's new SC System ushers in a new era of DJ performance. Led by the SCS.1m Mix Controller and SCS.1d Deck, the SC System eliminates all the limitations of other popular control systems, providing a rock-solid system with precise feedback and almost supernatural control over your DJ software. T...
17-01-'08
Stanton Launches C.324 tabletop CD player
16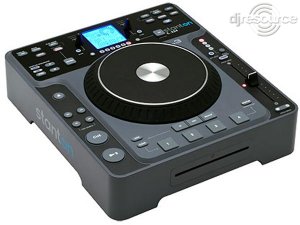 Stanton has announced the release of the C.324, the companys newest slot loading tabletop CD player for the professional DJ. The product will be on display for the first time at this weeks NAMM Show in Anaheim.The Stanton C.324 is designed for digital DJs who want to scratch CDs like vinyl, and has ...
23-12-'07
Stanton S-300 CD/MP3player
17
Stanton introduceerde de opvolger van haar basic single table top cd player de S-250. Het enige verschil is de kleur, zwart in plaats van zilver en dat er met MP3 cd's kan worden gemixed.FeaturesSingle table top CD player with MP3 playback Anti-shock Buffer Memory 10 Key Quick Search Instant Start a...
28-10-'07
Stanton komt met nieuw CD spelers
6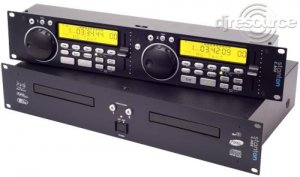 Stanton DJ introduces two new professional rackmount CD players, the Stanton C402 Single Rackmount CD Player and Stanton C502 Dual Rackmount CD Player. Both the C.402 and C.502 support MP3 and CD-A audio and have analog and digital outputs. The analog outputs boast improved sound quality thanks to a...
28-06-'07
Stanton T.90 USB turntable now available
6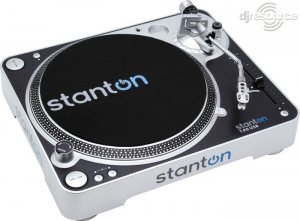 The Stanton T.90 USB is a professional quality turntable with high-torque direct drive motor and a USB output, combining the latest digital technology with a unique style that can only be Stanton. With Key Lock built-in, DJs can adjust the tempo of a record without affecting pitch, while USB and S/P...
05-01-'07
Stanton pro 60 white
23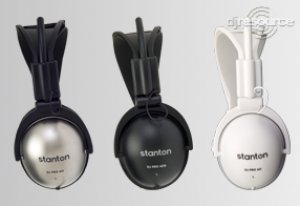 The DJ PRO 60 compact, lightweight stereo headphones feature a comfortable self-adjusting headband and exceptional low end response. They come packaged with a free carrying pouch. These headphones are available in silver (DJ Pro 60 ), black (DJ Pro 60B ). From now on this model can also be o...
07-08-'06
Stanton M.505FX Mixer with effects
11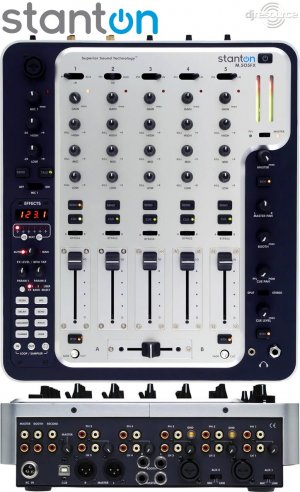 The M.505FX is Stanton's answer to DJs who need a solid club mixer built with the performance of a studio console. Stanton's SST technology delivers superior sound quality, while a host of inputs accommodate everything from studio gear, multiple turntables and CD players to microphones. ...
04-08-'06
Stanton A.900, A.1800, and A.2800
5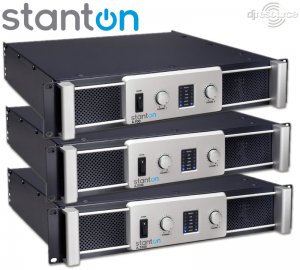 The new C.314 and C.313, Stanton's latest tabletop CD-MP3 players are recently announced on Stanton's official website together with a new power ampifier line.Stanton is proudly entering the professional power amplifier category with the introduction of the A Series amplifier line, which includes th...
01-08-'06
Stanton ATM.6 Active Monitor
9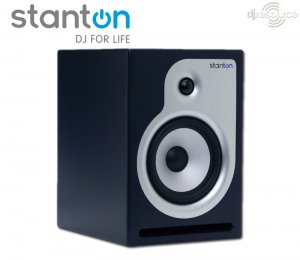 DJs and musicians will enjoy the new ATM.6 Active Monitor, which can be used for remixing and production in home or project studios. Stanton promises in its new generation of DJ essentials, that you'll find that they've surpassed the industry standards for reliability and performance...and maintaine...
27-06-'06
Stanton C.314 also supports MP3
5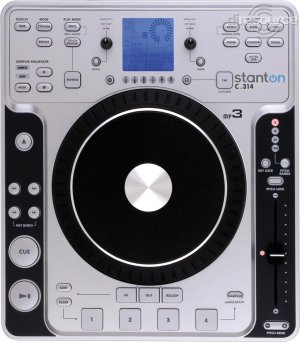 Tabletop CD player designed for MP3 DJs who want to scratch CDs like vinyl. The large touch-sensitive jog wheel makes it possible to scratch and beat juggling just like a turntable, while onboard effects, seamless looping and sampling let DJs perform more creative mixes.The Stanton C.314 Flagship ta...
27-06-'06
Stanton renews Cartridges
8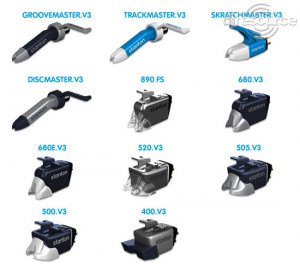 The new industrial design is not only visually striking, but also serves the higher purpose of improving tracking for better groove holding throughout the entire line. The same Stanton sound quality and low cue burn characteristics have been preserved in order to bring you the best needles eve...
08-06-'06
Stanton CM.203 and CM.205 combi cd-mixer
1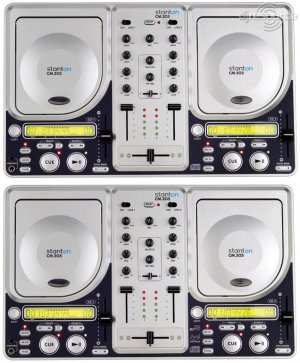 This summer Stanton unveils the CM.203 and CM.205. Those are new CD mixers combo's, that are targeted at mobile DJs, bars, restaurants, gyms, or any venue or DJ that wants to add a compact and stylish all-in-one full featured DJ system. The CM.203 is a CD mixer for the DJ looking for simplicity back...
05-06-'06
Stanton DJ PRO 3000 STK headphone
28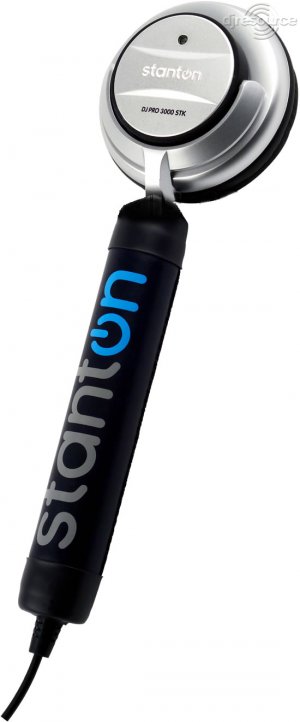 Stanton has introduced the DJ Pro 3000 STK, a "stick-style" headphone for professional DJs. The DJ Pro 3000 STK is a single-cup headphone monitor that adopts its performance from Stanton's top-of-the-line DJ Pro 3000 headphones."The single-cup stick headphone has been a favorite of ho...
28-05-'06
Stanton RM.404 and RM.406 Mixers
5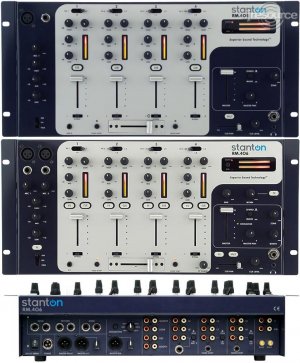 Stanton launched 2 new 19" mixers, equiped with their new Superior Sound Quality technology™. Both mixers are pretty identical, the only difference is that the RM-406 has a Subwoofer Output, Send/Return and an extra microphone input (total 3).Both mixers have a new type of diffused LED di...