OK we understand you don't like ads (so don't we) but,


Please consider supporting us by disabling your Ad Blocker.


Or become a Gold Member, they don't see ads.
Archives from previous years
28-12-'13
New breed of DJ software - One DJ released
1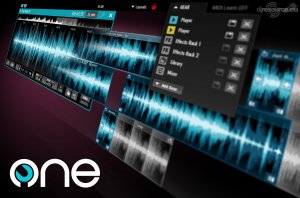 Play, mix, remix - ALL in ONEAudio Artery launches One DJ, a totally customizable DJ software with revolutionary Timeline Edit Mode.Following a rigorous development project Audio Artery has launched One DJ software; an all-in-one solution for Djing and creating mixes and mashups. One DJ also feature...
16-04-'10
Serato Scratch 2.0 Released!
8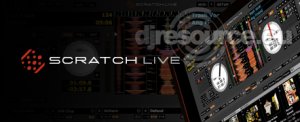 Serato heeft gisteren versie 2.0 Gereleased van hun Serato Scratch Live 2.0De software is sterk verbeterd op de volgende punten :Support voor drie decksin combinatie met deRane SL 3 DrieGeschakelde DJ FX's per deck met macro controlvoor live performance Nieuwe Display layouts. Verbeterde Album A...
23-01-'10
Hercules DJ Console Mk4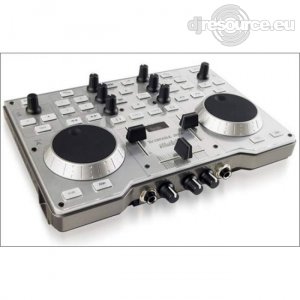 Hercules onthult haar nieuwe draagbare mixconsole, deDJ Console Mk4Het is acht jaar geleden dat DJs het eerste draagbare dubbeldecks mengpaneel met ingebouwde audio voor computers ontdekten: de DJ Console, gemaakt door Hercules. Deze DJ Console is, samen met zijn opvolger de DJ Console Mk2, een b...
08-05-'09
Armin van Buuren - In the Mix WII Game
6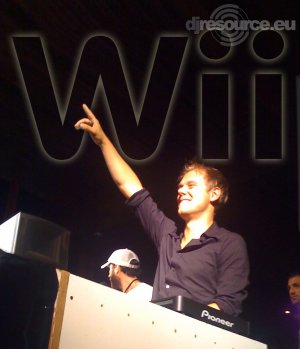 Foreign Media Games, part of the Foreign Media Group, has formed a unique collaboration with Armin van Buuren. This fall, Armada Music, Cloud 9 Music and Foreign Media Games will release a Nintendo Wii game based on the best DJ in the world, Armin van Buuren. The game, ARMIN VAN BUUREN - IN THE MIX...
24-02-'09
Samsung Beat DJ (GT-M7600) phone met DJ applicatie
6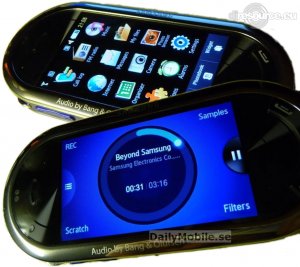 De GT-M7600 is een muziektelefoon met een 2,8'-touchscreen en audio-output die tot stand is gekomen met hulp van Bang & Olufsen. Het toestel heeft een virtuele draaitafel-applicatie aan boord die gebruikt kan worden om muzieknummers te editen. Zo kan de gebruiker scratchen of filters over h...
17-10-'08
Serato en Ableton gaan samenwerken
1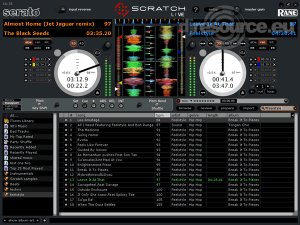 DJs, remixers and producers on the forefront of technology, watch out. Serato and Ableton are happy to announce a partnership, which will pave the way for the future of Digital DJing. With shared artist rosters from hip-hop (DJ Jazzy Jeff, DJ Nu-Mark, A-Trak) to electronica (Paul Van Dyk, DJ Sasha),...
18-05-'08
Albeton Live 7 Light
9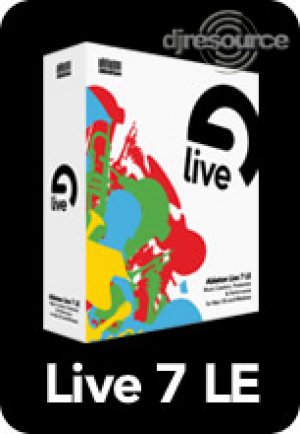 The Live ConceptLive LE offers two main views—the Session View and the Arrangement View—that interact in a powerful and unique way, allowing you to create, produce and perform your music all in a single application. Here is the principle behind each view:Session ViewLive's Session View a...
21-11-'07
Beatport SYNC Software
9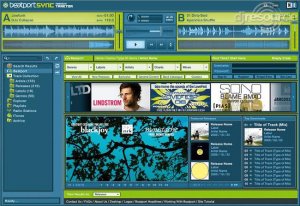 Beatport SYNC : free audio player with DJ functionality - powered by Native InstrumentsBeatport SYNC lets you instantly mix tracks by drag and drop. Simply load your tracks into the playback decks and use the crossfader to mix between them. Advanced functions like beat detection, auto sync, and l...
29-06-'07
Online now - Gids voor apparatuur bruikbaar met Traktor
6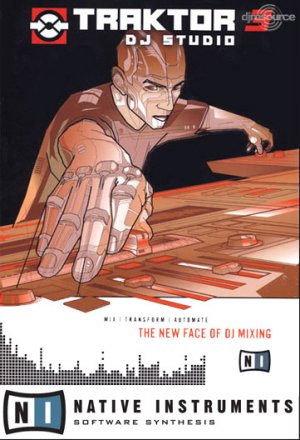 Wat zijn de mogelijkheden voor DJ set-ups met TRAKTOR? Hoe kan bijkomende appartuur zoals MIDI-controllers, mixers, draaitafels of DJ cd players worden gekoppeld?Voor zowel de beginner als de professionele DJ is er nu een 'harware tutorial' van TRAKTOR op de website van Native Instruments. Deze gids...
26-05-'07
Update BPM-Studio 4.9.8
11

Update BPM Studio From now on BPM-Studio 4.9.8 Pro und Standard are available for free download for all registered users. With this update we fix several bugs which where reported during the last time. For example there was a problem loading tracks in the CD-Player, noise in the loop sampler and so....
21-02-'07
Image Line ( Fl studio ) komt met DJ software
11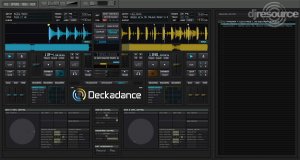 Image Line, de makers van Fl studio gaat de Dj mark verkennen met Deckadance DJ software. Het is niet zomaar DJ software. De software kan stand-alone weken en als Vst plugin host voor FL studio, Ableton, Cubase etc. Ook ondersteund de software Final Scratch, Serato Scratch Live, MixVibes en MS PINK...
18-10-'06
Cubase 4
3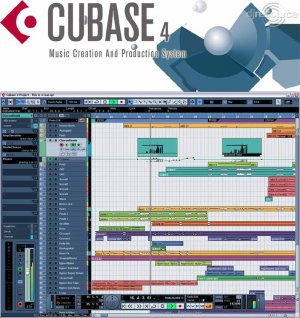 Cubase 4 - Advanced Music Production SystemMade by Steinberg, this is a very much used music creation software package. The 4th generation was released in September 2006. Now there is allready an update to expand the possibilities. Cubase 4 represents the cutting edge in digital audio workstati...
17-10-'06
MIXVIBES 6 Pro is now available
4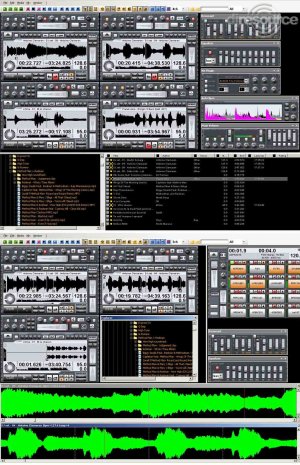 PRO 6 edition is professional DJ software that allows up to 4 vinyls and/or CD turntables at the same time, a powerful 16 patterns sampler and full management of VST effects, DirectX effects, MIDI and every controllers available on the market. Detailed description MixVibes is professional dj s...
17-10-'06
Preview M-Audio X-Session Pro USB MIDI controller
5
General Description The X-Session Pro USB MIDI controller is the easiest way to bring traditional DJ mixer-style control to the world of computer DJing and live performance. With a single USB connection, you get dedicated tactile controls for volume, pitch, EQ, cueing, transport and a crossfader. A...
02-10-'06
Ableton Live 6 released
4
Live is a software solution designed for each stage of the musical process, from creation to production to performance. In the creative stage, Live is transparent, intuitive and responsive. During production, Live provides all of the professional tools and studio compatibility required to complete a...
05-06-'06
M-Audio new wireless controllers
4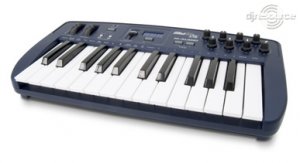 M-Audio is proud to announce the release of the new MidAir line of wireless USB MIDI controllers and interfaces including MidAir 25 and MidAir 37 controllers. Featuring wireless technology from Frontier Design Group, MidAir products are designed to meet the needs of performers who desire more freedo...
30-05-'06
Native Instruments Presents Reaktor 5.0
2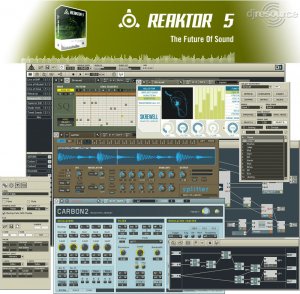 REAKTOR 5 fuses all audio applications into a single, extremely versatile and powerful tool. Musicians, producers and sound designers are all catered to by the very broad range of instruments and sounds already included. Due to the open engine architecture, the potential for building your own highly...
21-05-'06
Reason 3.0.5 available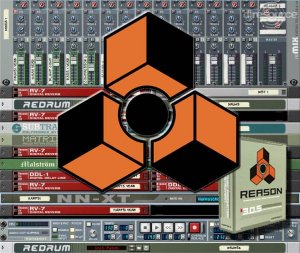 Propellerhead Software AB today announced the availability of Reason 3.0.5 that offers full native compatibility with Apples Intel-based Macs."We're committed to providing musicians with all the musical power they need, on the computer they already have", states Ernst Nathorst- Bö&oum...