14-11-'18
Reloop launches RP-7000MK2 GLD limited edition
2
We want to celebrate the continuation of the RP-7000 turntable series and are pleased to offer a strictly limited, golden version of the RP-7000 MK2 high-end DJ turntable. This version is limited to 1500 pieces worldwide and has been enhanced with golden elements. An engraved plate with a unique dev...
14-07-'18
Reloop launches RP-4000MK2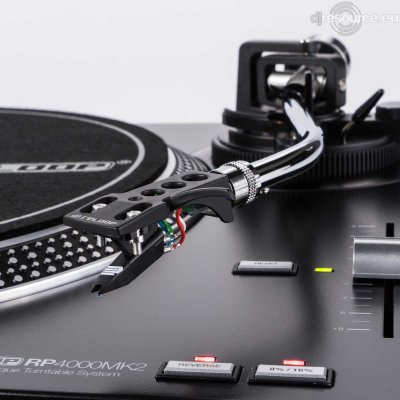 Reloop launches the new Reloop RP-4000MK2, this deck has reverse mode, pitch reset. The RP-4000 MK2 is a solid DJ turntable for advanced users. The new MK2 version comes with several improvements, including a newly developed top panel and reworked metallic buttons with enhanced feel as well as a va...
13-07-'18
Reloop relaunches RP-2000MK2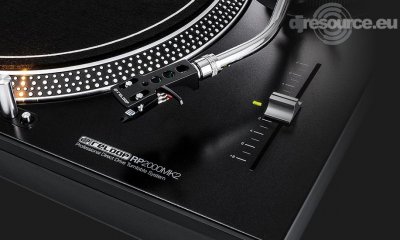 Reloop relaunches an old model, the renewed Reloop RP-2000MK2. They used this model earlier (old Reloop RP-2000MK2) and modernized the design. The quickest way to notice the old versus the new model is to look at the Play/Stop button. The old one has rounded edges and this new model has sharp corner...
03-07-'18
Reloop SHP-8 Headphones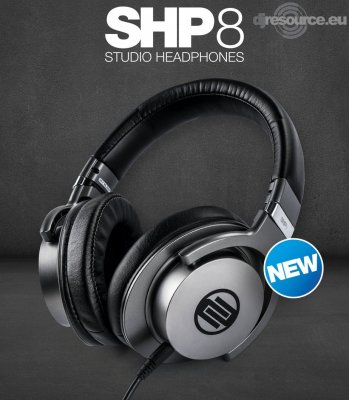 The SHP-8 is a professional over-ear headphone, designed for studio use and monitoring purposes. Thanks to the closed-back construction with passive bass amplification (Bass Accentuation Technology), the SHP-8 offers clear and precise reproduction of low frequencies, making it also suitable for DJ a...
OK we understand you don't like ads (so don't we) but,


Please consider supporting us by disabling your Ad Blocker.


Or become a Gold Member, they don't see ads.
Archives from previous years
03-10-'12
Native Instruments Traktor 2+2 Control DJ Mixer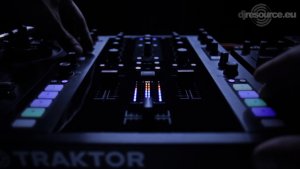 This morning the Native Instruments Traktor team released a teaser video of a new standalone mixer unit that appears to be a firmforayinto professional DJ territory. The unit appears to be completely standalone mixer solution for both turntablists and controllerists who need a Traktor-certified mi...
27-03-'12
New Behringer Products
1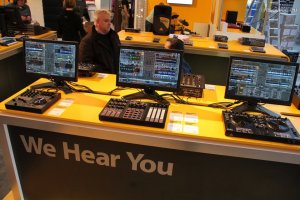 This years show saw the BEHRINGER brand launching dozens of exceptional new products spanning the DJ, Live Sound, Recording and Musical Instrument categories, including exciting new offerings such as the Command Series modular DJ controllers, X32 Digital Mixing Console and S16 Digital Snake, XD Ser...
21-01-'12
Rane Sixty-one & Rane Sixty-two
1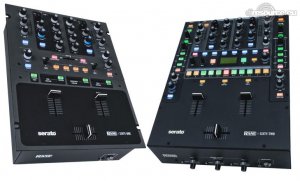 The Rane Sixty-Two for Serato Scratch Live is a plug-and-play mixer supporting two computers, two-deck digital vinyl simulation, SP-6 sample player, software and hardware effects and all the record and playback channels you need. Software controls for Library, Loops, Cues and SP-6 are laid out for f...
02-02-'11
Gemini launches CDJ-700
120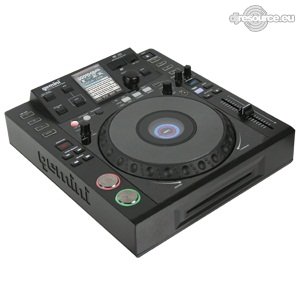 The latest evolution of the CDJ puts incredible power and flexibility in the hands of DJs.Gemini developed the CDJ-700 specifically for today's professional DJ. Combining the ability to access, search and perform their music in several formats (WAV, AIFF, MP3, or AAC) from a CD, USB memory device, o...
16-01-'11
Korg Kaoss pad Quad
25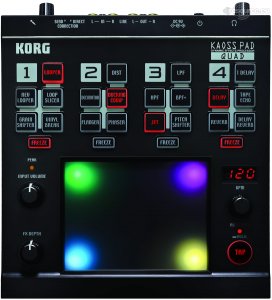 Create your own combination of Kaoss effects, and simultaneously control up to four effects using a single fingertip! Introducing the Kaoss Pad Quad; its Kaoss control evolved to a whole new level.Twelve years ago, the first-generation Kaoss Pad exploded onto the DJ/music scene with touchpad-based...
25-07-'10
Native Instruments Traktor System Controller
15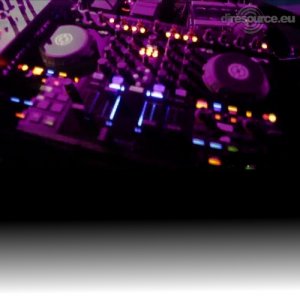 Afgelopen woensdag heeft NI aangekondigd dat zij een nieuwe MIDI controller op de markt zouden brengen. Het is de Native Instruments Traktor System Controller geworden! De System Controller is een digitale DJ controller die geoptimaliseerd is om met Traktor te werken qua layout. Maar MIDI is MID...
21-06-'10
Richie Hawtin premiers Griid for iPad
4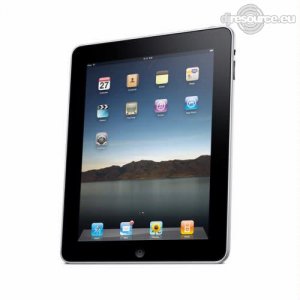 Known for always having the latest in gear, software, and audio technology in general, Richie Hawtin (Plastikman) acted as the spokesperson, co-developer, and first official user of Liine Griid, and announced the new modular touch control system for Ableton Live and iPad at the Sonar International F...
01-04-'10
Reloop kondigt nieuwe producten aan
23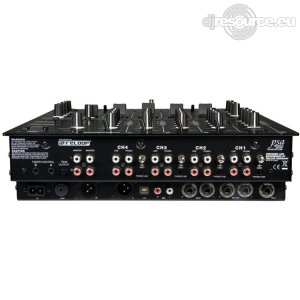 Met de Musikmesse in aantocht kondigt Reloop aan binnenkort de volgende producten te lanceren:- Reloop RMP-2760 USB 19 inch CD speler- Reloop RMP-3b Alpha black media/CD speler- Reloop RMP-3 Alpha LTD white media/CD speler- Reloop RMP-2 MK2 black table top CD speler- Reloop RMX-40 MIDI DSP club mixe...
21-02-'10
Vestax VFX-1 prize Best DJ Product of 2009
2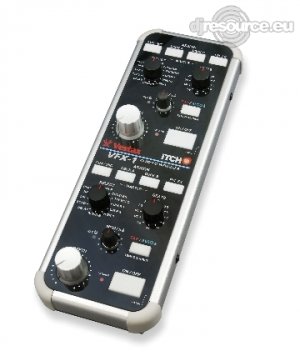 The Magazine for Musical Instruments and Sound Product Merchandisers awarded Vestax with the prize of Best DJ Product of 2009.This effect controller is an unit which brings out the best in Djing with the DJ MIDI controller VCI-300+ITCH. 2 individual effect channels with 12 effects each, along with 3...
07-02-'10
Now avialable Traktor Kontrol X1
12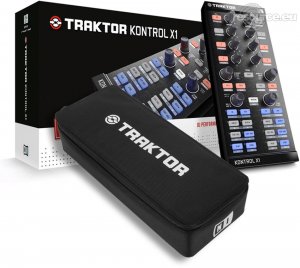 From the makers of TRAKTOR comes TRAKTOR KONTROL X1 - the first official TRAKTOR controller for use with any DJ software. Whether you are a DVS timecode or software DJ, simply connect the TRAKTOR KONTROL X1 to a computer running TRAKTOR (or other performance software) and gain instant control of you...
03-02-'10
Crest Audio introduces E-Lite series amps
1

Crest Audio debuts the E-Lite Series power amplifiers with the E-Lite 1800 and E-Lite 1800 DSP, featuring a lightweight, efficient design with high power and stable performance down to 2-ohm loads.Crest Audio E-Lite Series amps are built on an advanced, high-speed Class-D design with a switch-mode ...
03-02-'10
Mackie introduces subwoofer TH-18s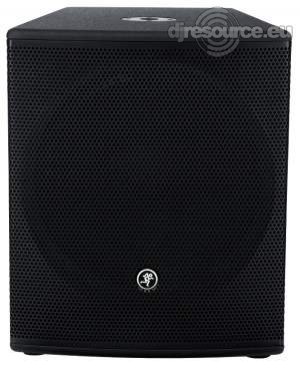 The Mackie TH-18s Powered Subwoofer delivers powerful, chest-thumping lows that instantly bring massive Thump to any Mackie PA system. Designed by the same team that produced the SRM450v2, the TH-18s has a ported bass reflex design that produces tight low end. And the lightweight, ultra-efficient Cl...
23-01-'10
Release Rane's Serato Scratch compatible mixer in April
11
Rane and Serato welcome the ultimate club mixer experience. Introducing the first Scratch Live compatible DJ mixer that allows two computers to be connected simultaneously. Using two USB ports, the new Rane SIXTY-EIGHT mixer lets two DJs play Scratch Live at the same time, allowing seamless handover...
23-01-'10
EKS introduces Otus RAW DJ controller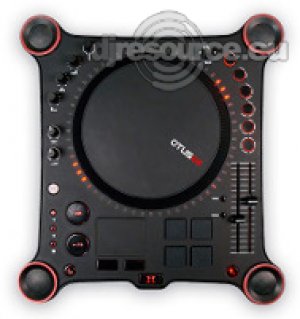 Espoo, Finland - (January 12, 2010) - EKS, creators of the worlds most innovative and fully configurable DJ controllers, is proud to announce the debut of their latest innovation - Otus RAW. Designed to work as a single or dual deck controller, EKS Otus RAW will contain many new features that ...
23-01-'10
Korg's new Kaossilator Pro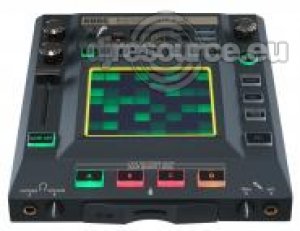 Fans of KAOSS are excited to hear about Korgs new Kaossilator Pro, a touchpad-based synthesizer with built-in electronic sounds and acoustic samples, as well as 25 preset drum patterns. The x-y touchpad can cover either a single octave or the entire range of pitch. You also get a gate arpeggiator, ...
23-01-'10
[NAMM2010] EKS Otus RAW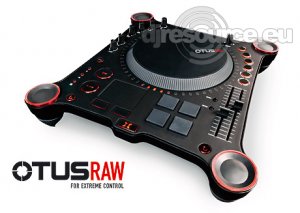 EKS Unleashes Otus RAW, The Worlds Most Highly Configurable DJ ControllerNew DJ controller features heavy-duty pitch sliders, large velocity pads/buttons, dual layer deck functionality and rugged chassis design Espoo, Finland - (January 12, 2010) EKS, creators of the worlds most innovative ...
23-06-'09
Shure SRH440 DJ headphones : Coming soon
4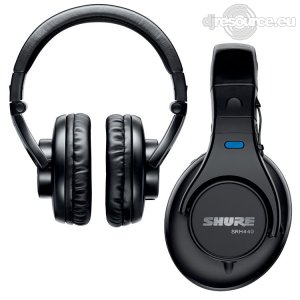 Shure have just launched a brand new range of closed back studio and DJ headphones that have already been getting quite a bit of interest since news of the pricing was leaked on the internet.Full size headphones is a new departure for Shure, as they are known best for their in-ear sound isolating ea...
16-06-'09
Reloop Digital Jockey 2 Interface Edition now available
2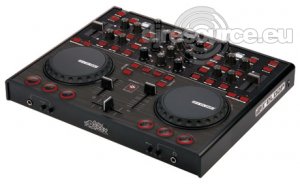 With the Digital Jockey 2 Reloop gives Traktor DJs a controller that will make sound become truly tangible: A hardware control that facilitates such an immediate access to the world's leading DJ software plus such a great handling of all functions that both components result in a perfect team up.Wit...
01-06-'09
Paul Van Dyk on tour with Vestax VCM-600
9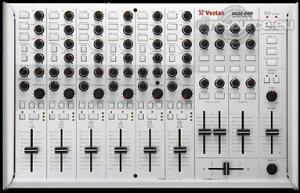 Vestax Pro Paul Van Dyke will be touring North America from the end of May with the Vestax VCM-600. Click here for show dates and venues.The VCM-600 is a DJ MIDI controller designed with Vestax mixer technology. 160 parameters of the DJ software can be assigned to the advanced control section, and h...
01-04-'09
Reloop releases RMP-3 b DJ crossmedia player
16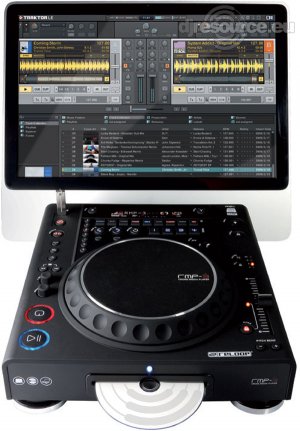 Across the media formats' jungle: The Reloop RMP-3 is Reloop's first true crossmedia player. Whether CD, MP3, memory stick or hard disk drive – it does not matter where the sound is coming from or how it is coded, the RMP-3 submits it to the DJ's control. As the new premium player is not only ...
17-01-'09
Steinberg Cubase RC: iPhone and iPod Touch controller application
1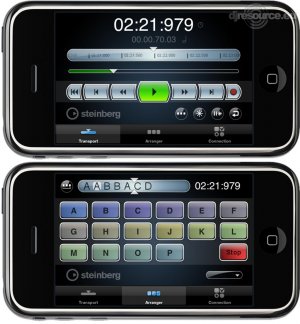 Cubase RC turns Apple iPhone and iPod Touch into a mobile remote controller for Cubase 5Anaheim/Hamburg, January 15 2009 – Steinberg Media Technologies GmbH today showcased the development of a remote controller application for the Apple iPhone and iPod Touch products at Winter NAMM 2009. The ...
22-10-'08
American Audio SDJ2
2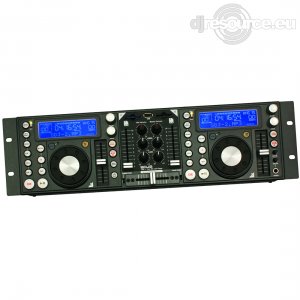 The SDJ-2 is the long awaited advancement of our SDJ-1 mega seller. Including all the features you know from the SDJ-1 it now features an USB input for your USB stick or hard drive. Furthermore there's now a built in mixer and a Mic/Line-In, which makes the use of an external mixer needless but stil...
22-10-'08
American Audio RADIUS 1000
8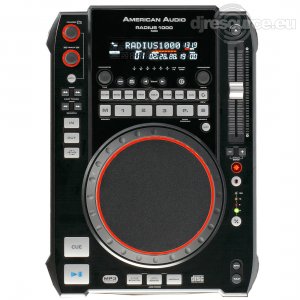 Whether you DJ with CDs or a computer, the American Audio Radius 1000 will help you achieve the next level! The Radius 1000 is a professional CD/MP3 player with Midi capabilities so DJs can control their favorite music playback software. It features a large 6-inch (150mm) Jog wheel, 9 on-board DSP ...
01-10-'08
Sm Pro V-Machine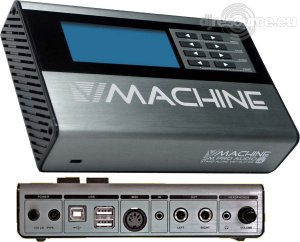 NEW: The V-Machine is a compact VST/VSTi hardware playback module built for performance keyboard players and DJ's. It is one little beast that can't be underestimated once loaded up with your favorite VST instrument and effect plug- ins. Take your plug-ins on the road or into the studio and access t...
21-08-'08
Citronic SM FX-200 mixer
4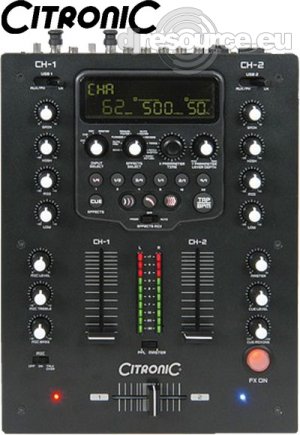 Citronic laat weten dat er een nieuwe mixer is toegevoegd aan hun dj mixer line-up: De SMFX-200. Deze mixer was al tentoon gesteld gedurende de Frankfurter Messe 2008 in Duitsland. Nu is hij dan ook leverbaar geworden.Deze mixer is natuurlijk ook terug te vinden in onze Gearbase (Citronic SMFX-200)....
01-08-'08
Gratis Dj-software Mixxx 1.6.0 Beta 4 gereleased
8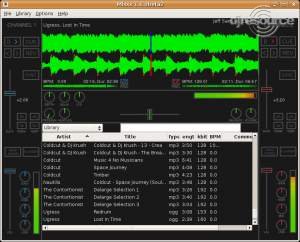 Er is een nieuwe Beta release van het gratis stukje software Mixx.De verbeteringen tegenover Beta 3: New waveform view by Russell Ryan (Google Summer of Code). Slick sliding VU meter peaks. Added the new Natt skin, from Natt from the forums. Fixed some play queue bugs. Fix the odd crash-at-start...
22-07-'08
Mackie MR-Series
1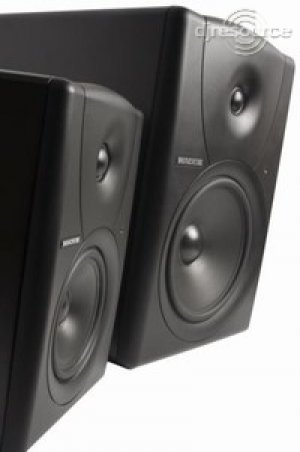 When you're ready to make the switch to pro studio monitors, there are many things you need to consider. For instance, it's up to you to create a mix that works on a variety of speakers—one that translates to boomboxes, home and car stereos, even headphones and portable music playe...
17-07-'08
Reloop RHP-10 Headphones
8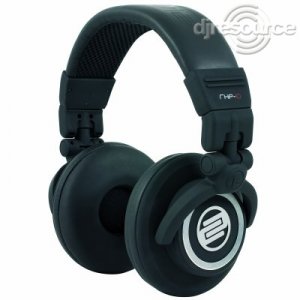 Met de RHP serie introduceert Reloop een nieuwe generatie van hoogwaardige koptelefoons die kan voldoen aan de eisen van de veeleisende DJ. De RHP-10 brengt een modern, lichtgewicht design samen met een robuuste constructie, zonder consessies te doen voor het comfort. Ook de zachte materialen en lux...
16-07-'08
UDG Creator CD Tank Familie 80, 120, 240
Alweer anderhalf jaar geleden verscheen een compleet nieuwe collectie binnen UDG; de UDG Creator,Designed for Creative Use. De opzet van dit assortiment is dat dit breder verkocht zou kunnen worden dan alleen DJ. En zo is gebleken. Verscheidene Apple stores over de gehele wereld hebben eenaantal pro...
19-06-'08
beatmaker: muziek studio op je iphone
8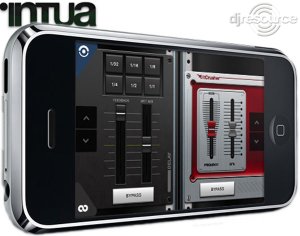 Ontwikkelaar Intua heeft BeatMaker aangekondigd, een sampler en sequencer voor de iPhone en ipod touch waarmee je muziek kunt opnemen en die tegelijk dienstdoet als beatbox. De functionaliteit lijkt op die van de akai mpc sampler : je kunt loops en beats maken en die realtime afspelen.Beatmaker is m...
13-06-'08
Pioneer CDJ 1000 - Decksaver
26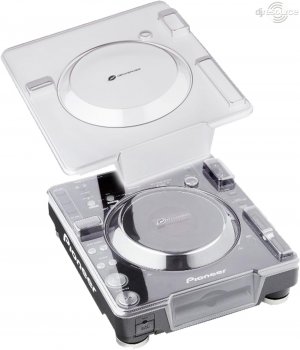 The Decksaver CDJ-1000 cover is a unique must-have for clubs and bedroom DJ's alike. This is an essential product required by all Pioneer CDJ-1000 owners for protection, reducing the risk of damage caused by dust and impact when not in use. Designed and manufactured in the UK, the Decksaver co...
10-05-'08
Gemini CDJ-202
32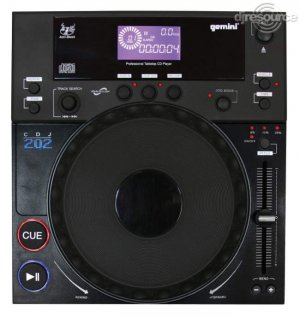 For DJs that require a cost effective solution, while still providing essential features, Gemini's new CDJ-202 and CDJ-505 Professional Table Top CD Players deliver the goods. Perfect for mobile, club, or home use, the CDJ-202 (CD and CD-R compatible) and CDJ-505 (CD, CD-R, MP3 & USB Compa...
27-01-'08
Dateq XTC 2
43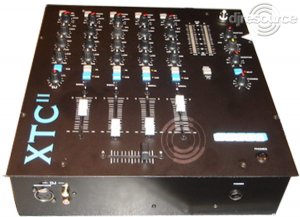 Dateq is a dutch manufactorer of audio equipment and they have been around the DJ Booth for as long as people DJ. The company has 2 main focusses : DJ Mixers and Radio Broadcast mixers. Their latest news is that the Dateq XTC MK2 (or Dateq XTC 2) is close to hit the streets. There is not much inform...
02-01-'08
UDG CD Slingbag 258
13

It's a digital life! UDG launches the CD SlingBag 258 It's a digital life! And UDG has created the perfect bag to safely carry your full digital music or video collection on CD's and DVD's.The new UDG CD SlingBag 258 is custom designed for digital DJ's, DVD buffs or everyone who needs to carry a lar...
01-01-'08
Audio Innovate AEM-100 DJ mixer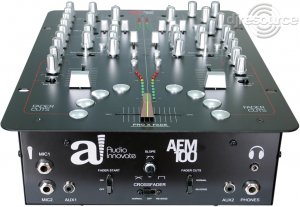 The AEM-100 is truly a revolutionary DJ mixer. With over 50 knobs buttons and faders all designed to complement your existing turntables, CD players, and media players, this two-channel analog dj mixer is in a class all to itself. Start with the basics of two sets of meters for PFL and AFL levels, a...
22-12-'07
UDG Creator Serato Record Sleeve
9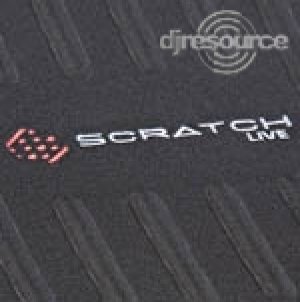 So many dj's around the world rely on Serato Scratch Live for their music. The Scratch Live Control Records need to be protected in transit to ensure a flawless live performance..So UDG, always thinking about their DJ's, offer the new Creator Serato Record Sleeve for ultimate protection of your prec...
07-10-'07
Ableton announces Ableton Live 7
6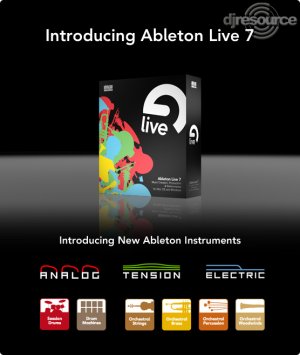 Ableton announced a range of new products to be released before the end of 2007: Ableton Live 7, several new add-on instruments and Ableton Suite, a product that combines Live 7 with a choice selection of instruments in one comprehensive, discounted package.New InstrumentsThe new, seperate available...
05-08-'07
Pacemaker Mini DJ System
16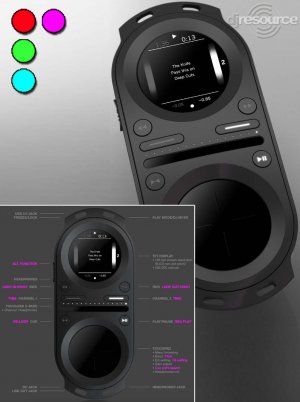 Once every so much year there is some technological step that might be interesting for a lot of people. The Pacemaker concept includes a pallet of products, accessories and services supporting our greater ambition – that anyone can let everyone share their music personality!The Pacemaker conce...
10-07-'07
New Mackie SRM150 Compact Active PA System
5

SRM150 Compact Active PA System The SRM150 combines Mackie's proven mixer and SRM Active loudspeaker technologies to create a powerful, great-sounding 3-channel PA system that is ultra-compact, versatile and expandable. The Mackie SRM150 Compact Active PA System is ideal for a wide variety of applic...
21-06-'07
21 June 1948 : Introduction of the vinyl 12inch LP
11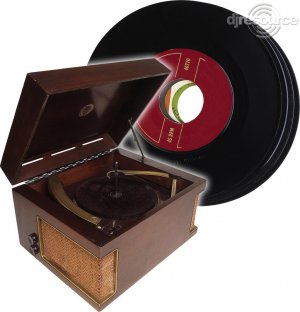 Nowadays it seems that everybody knows them : 12" vinyl records. People might think that this medium has been around for ages, but the 12inch record as we know, has only been introduced on 21 juni in 1948. The 12" (30,48 cm) LP (Long Play) 33⅓ rpm record was introduced by the Columb...
15-06-'07
Creative Aurvana DJ
14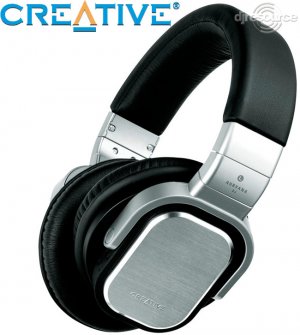 Met zijn Aurvanareeks wil Creative een trapje hoger klimmen op de ladder van de hoofdtelefoons. Na de uistekende Zen Aurvana in-oor oortelefoontjes heeft het merk nu ook de Aurvana DJ uit, een klassiek ogende hoofdtelefoon die normale oorschelpen helemaal omvat. Dankzij de zachte schelpen blijft de ...
06-05-'07
Ikey Audio M Series
9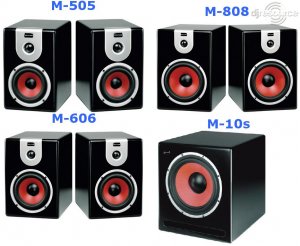 M 505 Precisely engineered, this 5'', 75 watt Bi-amplified studio monitor utilizes an adjustable HF cut/boost control with a frequency range of 50Hz – 20kHz, volume control and slotted ports for reduced distortion and improved imaging and XLR/TRS/RCA connectors for superior conne...
27-04-'07
UDG Artist Line, Classic Backpack, Creator Messengerbag
9

UDG presents the UDG Artist Line Series Whether you are behind the decks or on the streets, you will never go out of style with a t-shirt from the UDG Artist Line Series. The t-shirts are made of premium weight 100% combed cotton and are generously cut to ensure even better freedom of movement an...
13-04-'07
Ecler has released the official specs its new EVO 5
13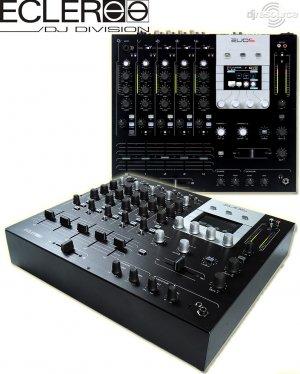 The EVO5 is the latest development by ECLER. The EVO5 has an unique combination of a state of the art internal 12 channel FireWire sound card, the highest digital sound quality at 24bit/96kHz, flexible MIDI control and the most powerful built-in editable effects processor available in the marketplac...
13-04-'07
L-ACOUSTICS Unveils LA4 and LA8 Amplified Controllers
1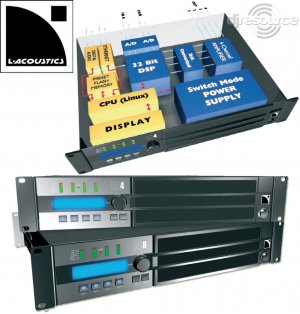 At the heart of the new L-ACOUSTICS integrated system approach, the LA4 and LA8 amplified controllers offer cutting-edge loudspeaker amplification, DSP, network control, and comprehensive system protection in a single ergonomic package. Based upon similar platforms, the exceptional and groundbreakin...
13-04-'07
L-ACOUSTICS Updates XT Range with 8XT and 12XT
4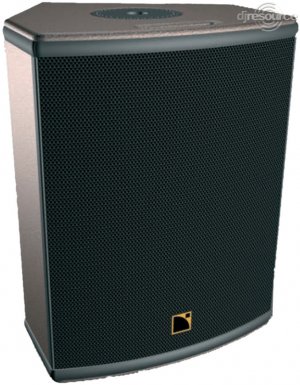 The new 8XT and 12XT from L-ACOUSTICS represent the next generation of single-point-source coaxial loudspeakers. Drawing upon two decades of real world, leading edge experience dating back to the MTD coaxial concept in 1987, the new XT systems deliver the ultimate sonic performance in a compact and ...
10-04-'07
KRK Systems VXT Series
15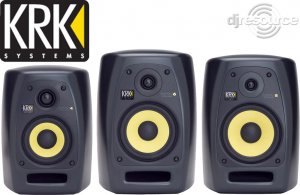 Hollywood, Florida, March 28th - KRK Systems is proud to announce the release of the VXT Series studio monitors at Musikmesse. The VXT Series monitors are the latest products from a company known for creating world class studio monitors for a variety of markets. The series was created using stringen...
10-04-'07
American Audio introduces Q-D1 PRO USB mixer
6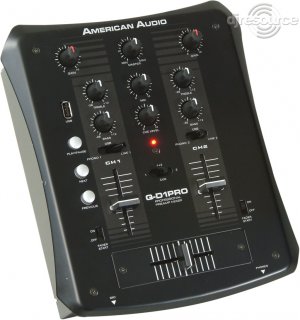 Main Features: - 2 Phono, 2 Line, 1 Mic input - build in USB player for instant music (3 button operation)- USB input assignable to every channel- Fader "Q" Start (crossfade directly to a pre-programmed cue point when used with an American Audio Q Series Player) - Gain, treble & bass...
10-04-'07
American Audio MX-1400 DSP
14
MAIN FEATURES:- 4-channel, 14-inch professional mixer- 3 Phono, 4 Lines, 4 Aux, 3 Mics (assign to any channel)- FX with Digital Signal Processing (DSP): Echo, Auto Pan, Flanger,Manual Filter, Auto Filter, Reverb, Trans & Pitch Shifter- Assign FX to any Mic or channel input- Parameter Time & ...
10-04-'07
American Audio introduces CDI-100 MP3
7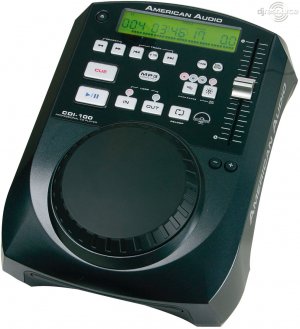 Features:- Plays MP3, CD, & CD-R- Quick MP3/CD recognition- Instant Start- Anti Shock (10 seconds)- +10 track advance button- Q-Start- great display contrast- Single or Continuous Play- Selectable elapsed, remain & total remaining time display- DJ Modus (no release of CD before stop playing)...
10-04-'07
American Audio QFX Pro 19' DJ mixer
6

MAIN FEATURES: 2 Phono, 4 Lines, 4 Aux & 4 Mic Inputs16-Bit Digital Effects with DSP (Digital Signal Processing)Assignable DSP Effects to Any Channel Including Any Mic ChannelX-Y Parameter Adjustments on ALL DSP EffectsFX include: Pitch Shift, Reverb, Flanger, Auto Filter, Manual Filter, Transfo...
05-04-'07
Alesis introduces new mixer: iMultiMix 8 USB
6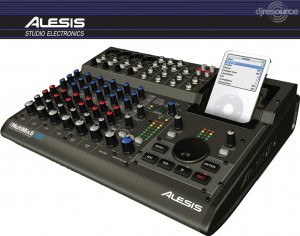 The iMultiMix 8 USB is a sturdy, compact all-in-one tabletop mixer and recorder that features 100 studio grade 28-bit digital effects, a built-in limiter to avoid distorted recordings and an integrated iPod dock with control wheel transport controls for fast, easy direct-to-iPod recording.As an impo...
05-04-'07
Behringer Digital DDM4000 Mixer
74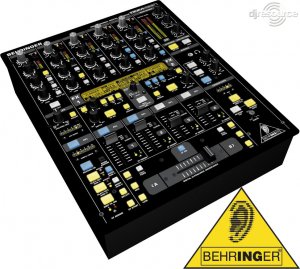 The DDM4000 is a state-of-the-art 32-bit digital DJ mixer, jam-packed with creative tools, yet its intuitive layout will let you feel at home in an instant. Editing, storing and recalling your settings is simply a breeze! Hook up your turntables and CD/MP3 players to its 4 stereo channels, each with...
16-03-'07
The UDG Creator Series Laptop Shield
8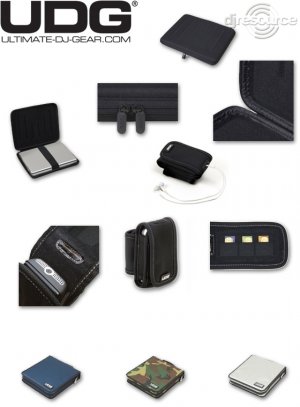 The UDG Creator Laptop Shield is the ideal travel sleeve for the laptop road warrior. It is a compact, durable foam modded sleeve constructed of Balistic Nylon with non-scratch lining interior to protect your valuable 15" inch laptop. Although the Laptop Shield does not have a carry handle it c...
06-03-'07
Ecler komt met de ecler evo 5 @ Musik Messe Frankfurt
12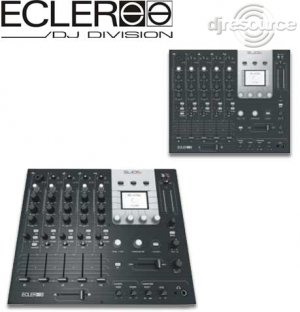 Ecler gaat een nieuwe mixer presenteren bij de aankomende musik messe 2007. Er is nog erg weinig bekend hierover. Hou www.evobyecler.com in de gate om op de hoogte te blijven over de nieuwe mixer van Ecler, de EVO 5.Ben zeer benieuwd of jullie dit al wisten, daarom bij deze dat ik het even bij news ...
22-02-'07
UDG Starter bags in new colors
10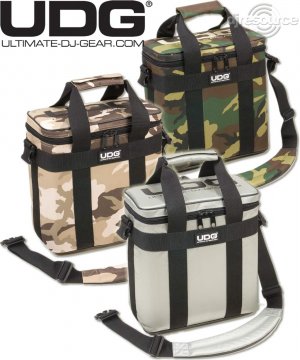 UDG's Starter bag is being sold in black for years now and is probably one of the most sold bags from the UDG assortment. To match with other UDG products, also the Starterbag is now introduced in new colors: Army Desert, Army Green and Silver.In the Starter bag you can fit upto 50 12" records....
07-02-'07
Reloop RMP-1, RMP-2
14
Reloop's RMP line sets a new standard for MP3-compatible CD players: The compact professional class.This device offers all important functions in one convenient format – the design focuses on the main control elements,the 20 cm-large jog dial with its touch-sensitive plate and turntable-...
03-02-'07
Cortex CTRL-R serie maakt debuut tijdens NAMM 2007
7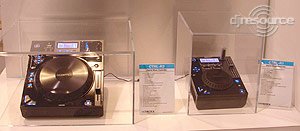 Cortex presenteerde zich voor het eerst tijdens de Winter NAMM tradeshow van 2006. Het bedrijf brengt digitale audio controllers op de markt voor DJ's en de professionele audio wereld en is thans vooral bekend om haar hard drive gebaseerde technologie. Op de afgelopen NAMM presenteerde ze de prototy...
03-02-'07
Introductie prototypes Cortex Dmix300 en Dmix600
8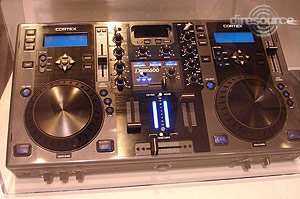 Tijdens de 2007 NAMM show werden de prototypes van de Dmix serie aan het publiek gepresenteerd door Cortex, een bedrijf dat deel uitmaakt van GCI Technologies.Deze apparaten wegen 6 kilogram en kunnen worden gebruikt thuis, in de club of op feesten. Het is van binnen hetzelfde als de HDC-1000. Dit b...
30-01-'07
Cortex HDC-3000 will be released late February
3

After the launch of the HDC-1000, Cortex announces the delivery of its second Dual Digital Music Controller, the HDC-3000. With the addition of 12 DSP effects, 4 sample banks, 4 loop banks, and 4 hot cues, plus a touch-sensitive jog wheel, BPM counter, Key Adjust, Master Tempo features, and USB keyb...
30-01-'07
Cortex HDTT5000 digital music controller
9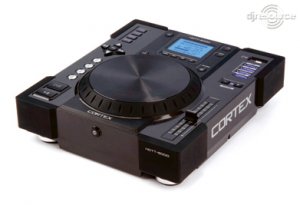 GCI Technologies Corp. has revealed the HDTT-5000, a Digital Music Turntable/Controller which will debut on the market as the first table top unit to allow DJ's to spin only digital music files from a USB-compatible storage device such as an iPod, flash drive or external hard drive.Standard Fea...
23-01-'07
Korg releases mini Kaoss Pad
7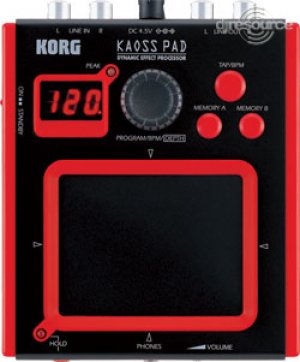 Use the touch-pad to control the effects in realtimeThe KAOSS PAD series lets you control the effect entirely from the touch-pad in realtime. Different effect parameters are assigned to the X-axis and Y-axis of the touch-pad and can be controlled simultaneously, meaning that you can vary the delay t...
23-01-'07
Korg enters DJ mixer market with Zero 4 and Zero 8
9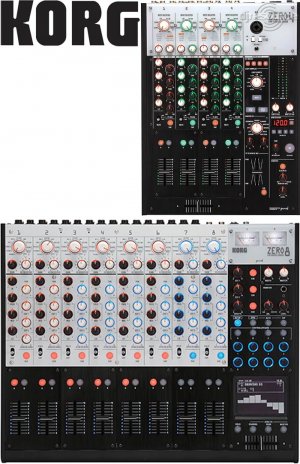 ZERO LIVE CONTROL MIXER is an all-in-one "core station" designed for live performance artists, remix producers, and serious computer musicians providing a digital mixer, audio I/O, MIDI controller, and effect processor all in a single unit. Each channel can be switched between sources suc...
16-12-'06
Ecler AC-6 : New flagship mixer
13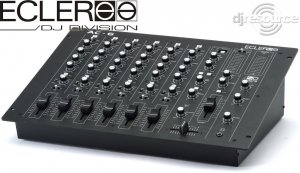 IntroducingECLER presented its first mixer back in the 70s: the A4, a simple 4 channel mixer oriented to Super 8 film sound edition.The AC-4 was a high fidelity mixer designed to meet the most demanding sound requirements in discos, theatres, cinemas, recording studios, conference rooms... The elect...
16-12-'06
Ecler presents DJ Headphone ECH602
11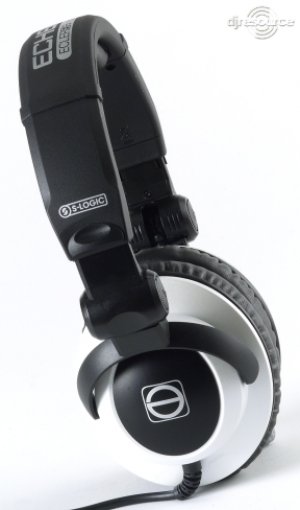 ECLER presents together with the prestigious German manufacturer ULTRASONE its new high quality professional DJ headphones. The ECH602 are a foldable, close-back headphones with reduced magnetic field emissions for professional users. The ECH602 feature the S-Logic Natural Surround Sound by ULTRASON...
07-12-'06
UDG CD Tank & Serato Backpack
7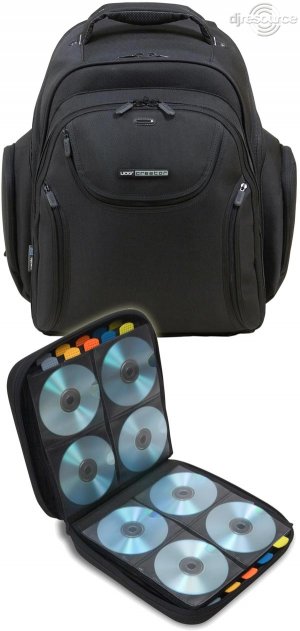 Creator is a new brand from UDG (Ultimate DJ Gear) UDG Creator Serato Backpack The Serato backpack is designed for the digital DJ and is exactly the size for the popular Serato SL Interface. You can now transport it safely. The backpack is large enough so it can also hold some vinyl, headphones an...
03-12-'06
Designer Blink Headphones
20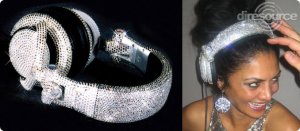 No longer just the domain of the pros, Djing at parties has become something of hobby de rigueur among the social/jet set. Of course you can't expect socialites/designers/fashionistas to don just any old phones. Rasa Music have created the Ferrari of headphones with these incredible Swarovski ...
03-12-'06
Reloop Access 1 USB
13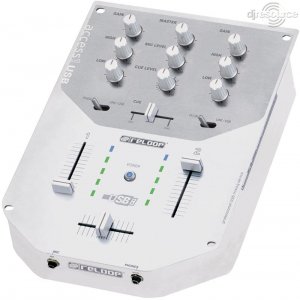 Reloop's Access.1 series offers the complete basic hardware for the DJ of tomorrow. The Access mixers are fully loaded with all essential mixing console functions, making them the ideal start-up or home-mixing device for the advanced DJ. The Access.1, USB has two full duplex USB ports, giving the co...
03-12-'06
Citronic PRO-1 usb mixer
7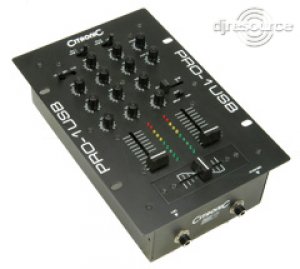 De PRO-1 USB is een 2-kanaals mixer met ingebouwde USB geluidskaarten, en kan rechtstreeks aangesloten worden op een PC/Mac of andere USB apparaten, zoals een MP3 speler. De mixer heeft daarnaast de mogelijkheid om 2 line signalen, zoals een CD-speler en 2 platenspelers aan te sluiten. Elk kanaal is...
30-11-'06
M-Audio X-Session
4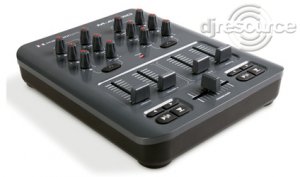 X-SessionThe X-Session Pro USB MIDI controller is the easiest way to bring traditional DJ mixer-style control to the world of computer DJing and live performance. With a single USB connection, you get dedicated tactile controls for volume, pitch, EQ, cueing, transport and a crossfader. As a class-co...
29-10-'06
Vestax R-3 Installation DJ Mixer
12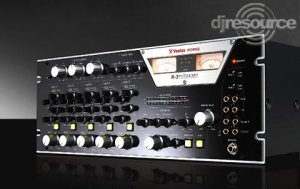 Significant circuitry design. Significant assembly parts. And a significant operation layout. Mixing songs, filtering sounds and controlling the dance floor. The R-3 is the ultimate control center that gives you the power to rule. Vestax has taken a journey back to the days when analog audio equipm...
29-10-'06
Vestax CDR-07 PRO
15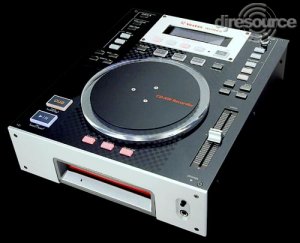 The one and only professional CD player and rewritable recorder. Packed with full spec DJ functions and covers DJ/Musicians live play, home recording and needs in production studios, allowing real time REC& PLAY.Dissemination of computers has brought digital recording on CDs and DVDs to a standa...
23-10-'06
Reloop RP-6000 MK6 WHT
16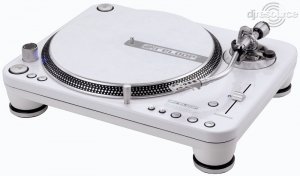 This limited special edition of the Reloop RP-6000 MK 6 professional turntable is covered in a white varnish finish and has a white control panel.It integrates Line or Phono signal output, making it compatible with any input on the mixing console, even without having to be grounded. And with an adju...
17-10-'06
M-Audio releases Connective software controller
6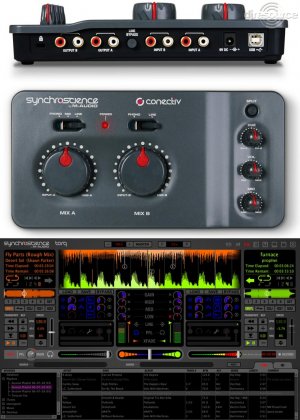 Introduction M-Audio's new Conectiv 4 x 4 USB DJ audio interface with new Torq DJ software has a retail price of $299. Among Torq's more intriguing features is a 16-cell, tempo-synced sampler with no time limit for the samples. Each side of the Torq mixer has a slot for loading a VST effect, and ...
17-10-'06
Cortex HDC-3000 digital controller
5

Standard Features Intelligent Music Database Management The HDC-3000 uses a database management system that allows the user to search through a massive library of music within seconds, by artist, title, genre, album or even by string. This unit also allows users to find their top 100 most played...
12-10-'06
MACKIE preview of new D.4 Pro Mixer
8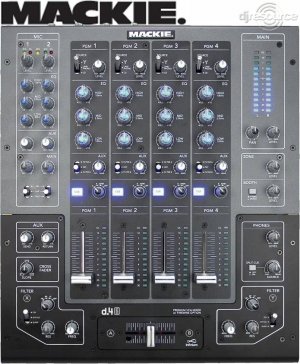 Oct 11, 2006 : At first glance the new d.4 is the logical follow up to the highly-successful d.2, which led Mackie's official entry into the DJ mixer market early last year. But the d.4 is much more than simply a four channel version of it's immensely popular sibling. In typical Mackie f...
29-08-'06
New JBL MRX-500 Series
12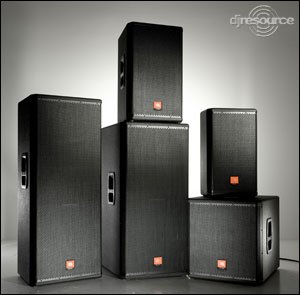 In an introduction that comprehensively ratchets up performance value in the portable PA category, JBL Professional introduced the new MRX500 Series that is lighter, more compact, better performing and better value than any speaker system in its class. The new line consisting of five passive sound r...
29-08-'06
NI Audio Control 1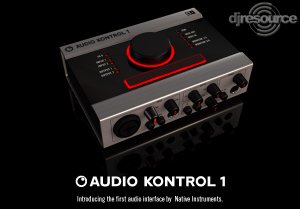 Native Instruments introduces a new kind of audio interface: high-end, professional sound quality, versatile connections, advanced controller functions and a compact and sturdy design – these are the hallmarks of AUDIO KONTROL 1.And it is these characteristics that make this audio interface th...
28-08-'06
HK Audio - L.U.C.A.S. Smart
5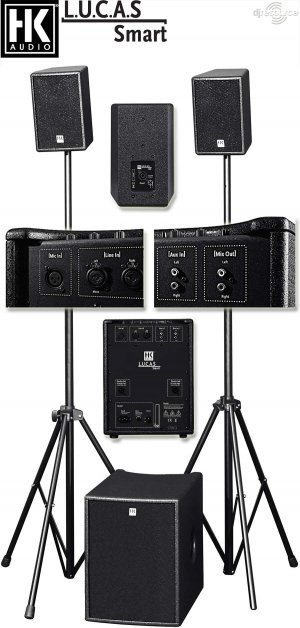 Big things come in small packages. HK AUDIO has been proving this point over and over again with its L.U.C.A.S series of active sound-reinforcement systems over the years: huge performance can come from a package of remarkably compact dimensions. With the new L.U.C.A.S SMART system, HK AUDIO introdu...
20-08-'06
Robe ClubWash 300CT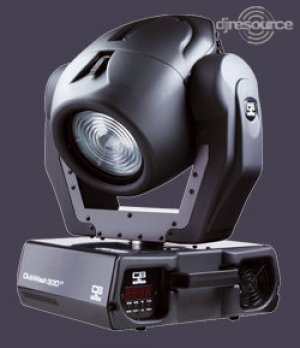 This is Robe's second Club Series wash moving head. It uses a 250W discharge lamp lightsource and features a high luminous parabolic reflector, CMY colour mixing, a colour wheel with 6 dichroic filters and open, very smooth dimmer and near-silent cooling fans.Because of the silent fans, this fixture...
20-08-'06
Robe ClubSpot 300CT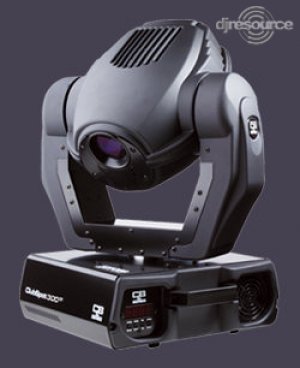 ClubSpot 300CT is based on Robe's popular Spot 250XT and comes complete with 250W discharge lamp, remotely controlled motorized focus and standard beam apertures of 15 degrees - with options on 12 and 18 degree lenses.The colour wheel offers 11 dichroic filters, and the gobo wheel offers 6 int...
20-08-'06
Robe Euphoria
1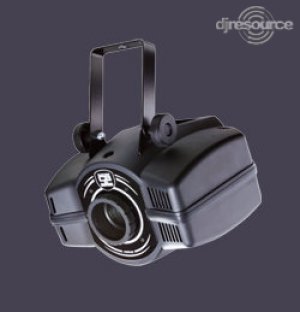 This is a totally new addition to Robe's dynamic and growing Club & Bar range, specially designed for club, bar and small-to-medium sized event applications It includes a rotating triangular mirror mirror, prism for special visual effects, 9 static gobos with continual positioning and variable ...
15-08-'06
TLAudio Fat Fiddler
13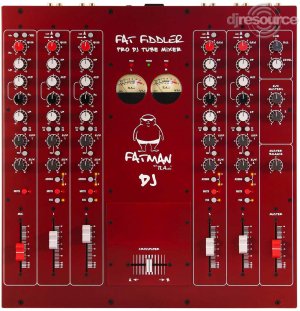 Fatman by TL Audio bring you a uniquely designed, fully analogue, valve DJ mixer that has all the features you would expect and more with a truly 'fat' sound!The Fatman Fat Fiddler DJ console features 4 stereo channels and a dedicated mic channel with musical 3 band EQ and sweepable mids...
15-08-'06
Ecler PhiloS 10A
1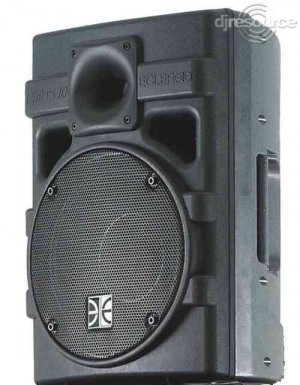 ECLER is announced that current PhiloS loudspeaker cabinet family is growing with a new powered member: PhiloS 10A. A small brother for the Philos 12a that has been released in januari 2006.Same philosophy of PhiloS series regarding applications and reliability also applies to this new model.Applica...
14-08-'06
Vestax CDR-07 CD-Recorder
5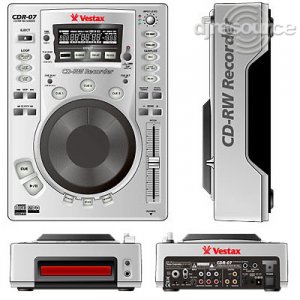 The world's first professional rewritable audio DJ CD recorder. Full spec DJ functions combined with a high-grade recording system, allowing DJs and musicians to record real time in the studio, at home and on stage. The Vestax CDR-07 can record any kind of music and sound to CDs, with the world's m...
13-08-'06
Martin RGB Laser 1.6
13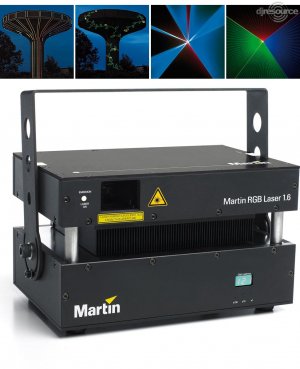 1/8/2006 Compact and feature-rich Class 4 laser all about performance and simplicityResponding to the recent surge in laser popularity, Martin Professional has applied its standards of reliability, output, performance and ease-of-use to a new, unique and hassle-free laser - the Martin RGB Laser 1.6....
11-08-'06
Vestax PMC-08 Pro mixer now available
3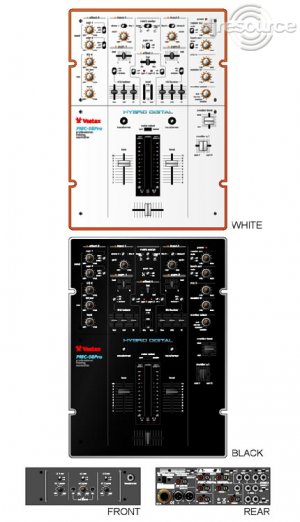 PMC-08 Pro Professional Hybrid Digital Mixer Vestax is best known for it's scratch mixers, and over recent years the PMC series have become the choice of top turntablists around the world. With the highest demands from Professional users of various technique, and needs of incorporating the fi...
11-08-'06
Reloop RH-3500 PRO Limited Edition DJ headphone
7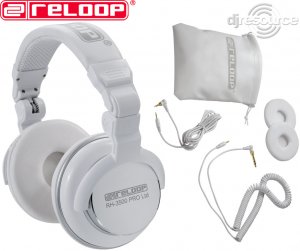 This limited edition of Reloop's top-of-the-line headphones places its stakes on white Zeitgeist. Not only is the chassis designed of pure white plastics - the padding, cable and pouch make the same fashion statement. The metal parts of the driver unit's cover are of a matching white-...
10-08-'06
SynQ SMX-2 club mixer now widely available
7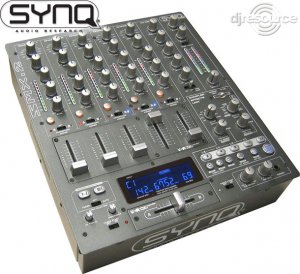 After waiting a long time since its announcement at the end of last year, the new SYNQ SMX-2 is now finally widely available. The SynQ SMX-2 was released at the beginning of July 2006. This new club mixer is packed with features such as beat effects, sampler, matrix input and even a memory card slot...
07-08-'06
Robe ColorSpot 2500E AT
1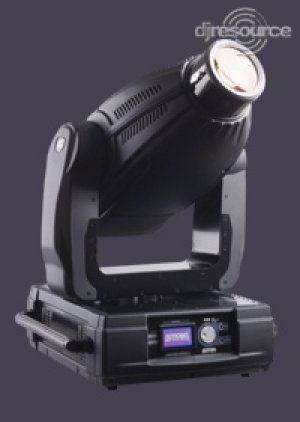 29 June 2006. The latest product launch from Robe Show Lighting is the feature-packed ColorSpot 2500E AT - Robe's most powerful moving light fixture to date.Applications will include large venues, concerts and stadiums, outdoor shows, corporate and special events, and anywhere a versatile big output...
07-08-'06
Gemini DJ iTRAX Console for iPod
16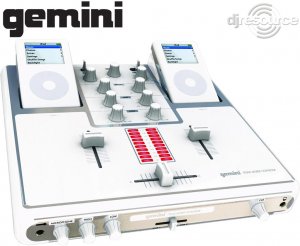 GCI Technologies proudly announces the release of its iTrax Mixing Console for the iPod™, the newest addition to Gemini's premier iSeries product line. With video-enabled iPod compatibility, a USB port, and input selection switches for added versatility, the iTrax Mixing Console for iPod...
04-08-'06
Korg KAOSS Pad 3
5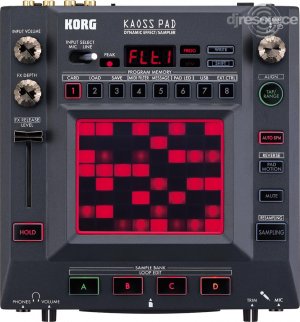 Korg's KAOSS technology has been embraced by DJs, musicians and producers alike. No other interface is as intuitive, immediate or just plain fun to use. By simply touching, tapping or sliding your finger over the touchpad, the all-new KP3 allows you to control multiple effects parameters and m...
29-07-'06
QSC's new WL218-sw subwoofer
3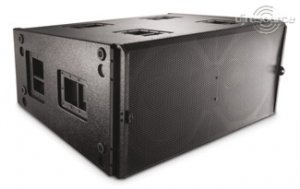 A dual-eighteen subwoofer built for flown or groundstack applications, the new WL218-sw subwoofer from QSC meets the demands of discerning touring and installed sound reinforcement professionals. Operable down to 31 Hz and capable of delivering high acoustic output (139 dB SPL@1m), the device is a w...
29-07-'06
MixMeister Fusion released
8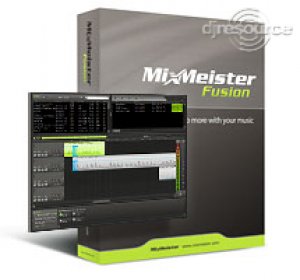 MixMeister Fusion is an all-new pro DJ software application. It combines the spontaneity of live DJ performances with the pinpoint precision of the best studio production software, and it represents the next step in digital DJ creativity.Fusion lets you maintain two, three, even up to eight songs in...
26-07-'06
MACKIE introduces 18-inch active subwoofer
11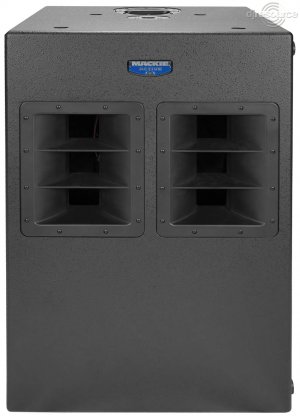 July 14, 2006 - Austin, TX, NAMM - Mackie introduced a new flagship Active subwoofer into it's growing family of Active sound reinforcement speakers. The Mackie SWA2801z combines dual 18-inch drivers, a built-in 800-Watt FR Series power amplifier, and Mackie's trademark Active onboard electronics to...
15-07-'06
UDG Sneak Peek
4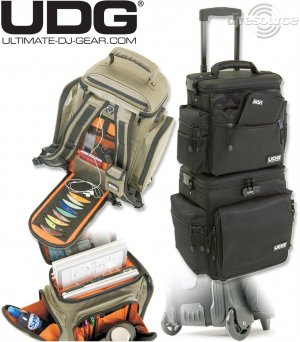 UDG is pleased to announce its upcoming new line of bags for 2006. Expected to hit retail stores worldwide by August 2006, the UDG Collection for 2006 first made its debut at the PLASA Show in London last year followed by a successful round of trade shows across Europe and South America where it rec...
15-07-'06
Ableton Announces Live 6
8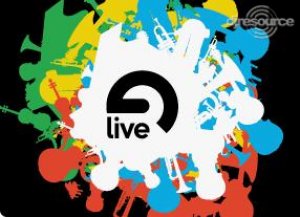 Berlin, Germany (July 14, 2006) - Ableton is proud to announce Live 6. Like no other Ableton release, Live 6 has opened itself to new creative communities—offering Quicktime video support, a professional multisample library, and customizable racks of instruments and effects. Live 6 also satisf...
14-07-'06
Reloop RMX-40 USB CLUB MIXER
13
The premium RMX console: With a fully loaded DSP effects unit, reversible faders, variable curves and level LEDs for each channel it leaves no expectation unfulfilled! Just like its smaller BPM-brother this top-notch mixer offers crossfader controlled input channels, Fader Start and Kill Switches. H...
14-07-'06
PCDJ announces VJ software
2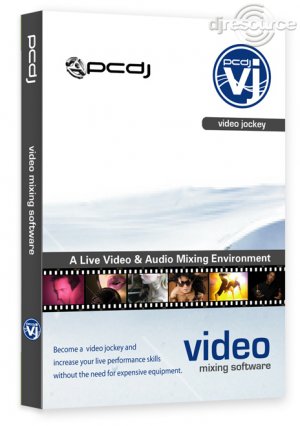 PCDJ-VJ is a comprehensive beat-based digital software mixer for real-time audio and video control for live performance. PCDJ-VJ allows you to mix, match, and perform with unparalleled controls and features. PCDJ-VJ transforms your computer into an all-in-one live AV studio for the professional and ...
14-07-'06
Crest Pro 200 series Amplifiers RoHS Compliant
1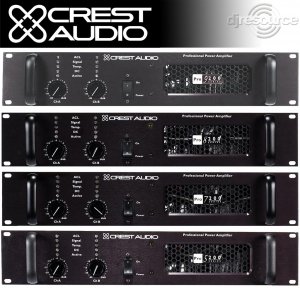 The European Union's Restriction of Hazardous Substances (RoHS) initiative took effect on July 1. Per directive 2002/95/EC of the European Parliament, all electronics imported in the E.U. must be certified RoHS compliant by July 1, 2006. RoHS-compliant products must contain less than 0.1% by w...
02-07-'06
Bosch to acquire Telex Communications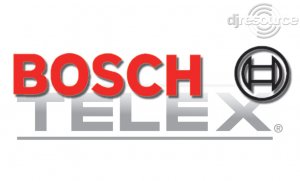 STUTTGART/MINNEAPOLIS – The Bosch Group announced today that it has signed a definitive agreement for the acquisition of Telex Communications Holding, Inc. through the merger of a wholly owned subsidiary of Robert Bosch GmbH into Telex. The merger agreement provides for an aggregate purchase p...
27-06-'06
American Audio CDI 300 & CDI 500 Now Do MP3
2
American Audio has added MP3 playing capability to two of its most popular single CD players and jazzed them up with extra features that give DJs and remix artists more creative digital options than ever before.Suited for mobile, club or studio use, the new CDI 300 MP3 and CDI 500 MP3 allow you to d...
16-06-'06
Electro Voice launches Phoenix range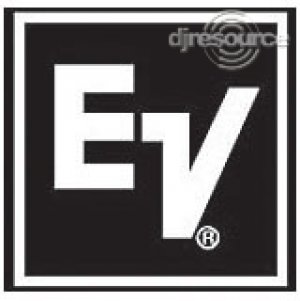 Orlando, Florida (June 7th, 2006): Phoenix is a line of high output loudspeakers designed to specifically address the needs of regional PA professionals and rental companies. Phoenix marks the first full deployment of 18, 15 and 12-inch new DVX woofers across an entire EV line. Each cabinet also fea...
09-06-'06
Urei 1601-series compatible with PRO-X FADER
9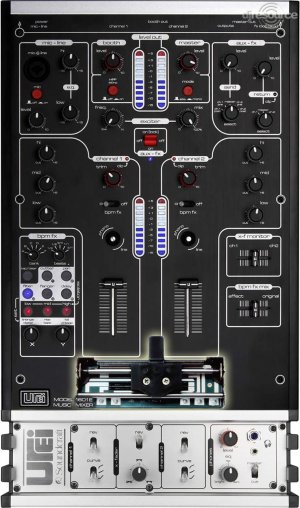 In response to the many requests concerning the new Eclectic Breaks ProX cross fader and its compatibility with the 1601 series, Urei has recently posted installation instructions online - HERE.This customizable scratch fader is quickly being hailed as the best in the industry and many believe that ...
08-06-'06
JBL introduces MRX500 speaker series
6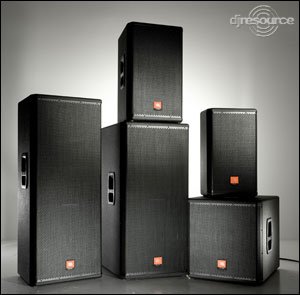 In an introduction that comprehensively ratchets up performance value in the portable PA category, JBL Professional introduced on June 7, 2006, the new MRX500 Series that is lighter, more compact, better performing and better value than any speaker system in its class. The new line consisting of fiv...
31-05-'06
UDG Trolly set combi
5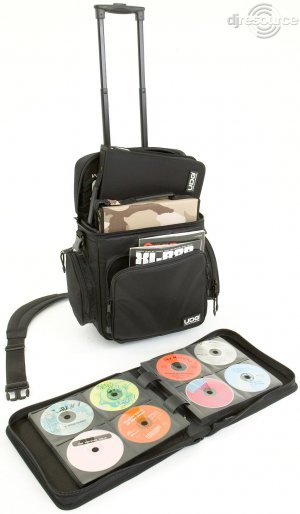 UDG keeps on bringing out new products that suits the DJ's need. You probably know them of the record and/or equipment bags. Just announched is the 256 Trolly set combi. It features a trolly with bag that can hold 2 CD wallets, each containing 128 CD's. CD Wallets included These 2 wallets a...
30-05-'06
Novation Remote 25 SL Midi Controller
2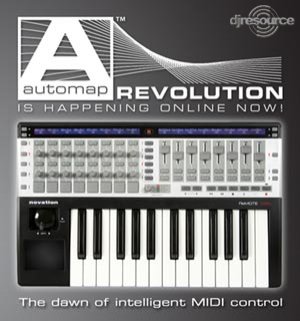 The dawn of intelligent MIDI control is here – The hotly anticipated Novation ReMOTE SL 25 MIDI controller keyboard is now shipping. Incorporating 2 huge dual line 72 character LCD screens and the new revolutionary Automap technology. The ReMOTE SL can read your sequencer and automatically map...
17-05-'06
Feena Elektronics FMDJ9303 MIDI/DJ controller
2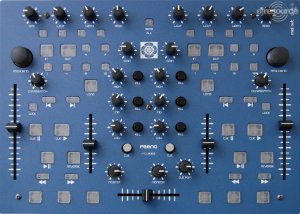 Feena Electronics announced the release of the FMDJ9303 MIDI controller for use with MIDI enabled DJ software including Native Instruments Traktor DJ Studio and MixVibes Pro.The FMDJ9303 MIDI controller is a novel interface unit which allows laptop DJs the tactile feel of hardware with the advanced ...
14-05-'06
The Vibe, DATEQs new sensation on the Dancefloor
1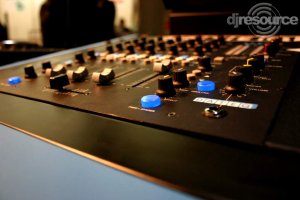 Many of the top-DJ's wishes have resulted in the refreshing new Vibe mixer. The DATEQ Vibe is build to form an affordable, better, and more reliable alternative to the established mixers in the DJ scene. This mixer has four channels; where both line and phono inputs can be connecte...