22-06
Allen & Heath Xone:96 released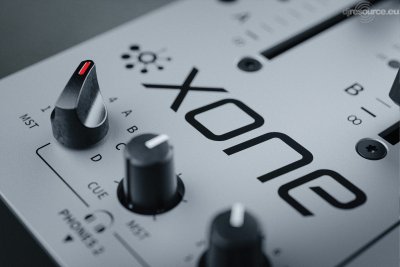 Xone:96. The long-awaited follow-up to a genuine club classic (Allen & Heath Xone:92). A new, uncompromising analogue DJ mixer, destined to be the heart of your creativity, Xone:96 takes the legendary soul of the acclaimed Xone:92 and redelivers it, enhanced, and with state-of-the-art digital co...
OK we understand you don't like ads (so don't we) but,


Please consider supporting us by disabling your Ad Blocker.


Or become a Gold Member, they don't see ads.
Archives from previous years
17-12-'10
Xone:DB4 FX mixer: John Digweed one of the first users
50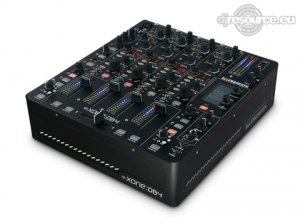 John Digweed meld vandaag op twitter dat hij een van de eerste productiemodellen ontvangt van de Xone:DB4.NEXT GENERATION DIGITAL DJ FX MIXERThe Xone:DB4 is a truly ground-breaking mixer and by far the most advanced product that we have designed. Every feature has been meticulously researched with ...
17-12-'10
Xone XD-20
2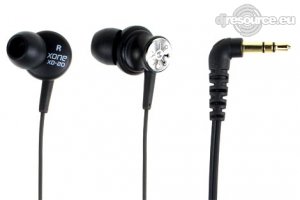 Enhanced Bass In-Ear HeadphonesMet de Xone XD-53 trad Allen & Heath toe tot de DJ headphone markt. Om de DJ oren beter te beschermen en toch van goed geluid te voorzien is heeft Xone nu ook in-ears toegevoegd aan haar headphone lijn.Xone XD-20's acoustic properties have been optimised for electr...
17-12-'10
Xone XD-40 completes Allen & Heath's headphone range
5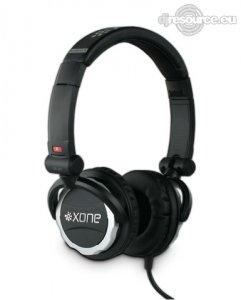 The Xone XD-40 offer excellent audio fidelity in a comfortable, lightweight and compact format. The closed cup design provides good isolation from ambient noise, and minimal bleed. The extended, punchy bottom end is complemented by a crisp and detailed mid and upper range. They are light and well pa...
23-01-'10
Xone:DX ITCH controller now available
11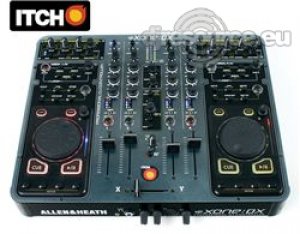 The Xone:DX is a new performance audio controller for electronic DJs and is the result ofclosedesign collaboration between Allen & Heath and Serato. The DX has been co-engineered with new Serato ITCH DJ software that now offers 4-decks and DJ FX.Allen & Heath are the fourth major manufa...
06-01-'10
Burj Dubai invests in Omnitronic
4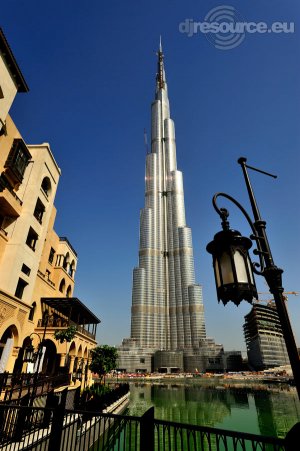 The highest building in the world has now been inaugurated and answers to the name of Burj Khalifa. It has a height of 828 meters, 189 floors, 54 elevators and 1200 power distributors from Omnitronic.Higher, faster, farther. This is the device Dubai, the emirate on the Persian Gulf, has identified w...
16-01-'09
Steinberg presents Cubase 5 and Cubase Studio 5
1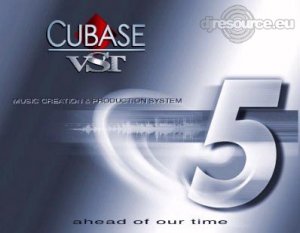 Major update to Steinberg's music production system with many new features presented at Winter NAMM 2009, shipping February 2009*Hamburg/Anaheim, January 15 2009 – Steinberg Media Technologies GmbH is proud to present a major new update to its Cubase Advanced Music Production System and ...
13-01-'09
Allen & Heath has unveiled the Xone:22
11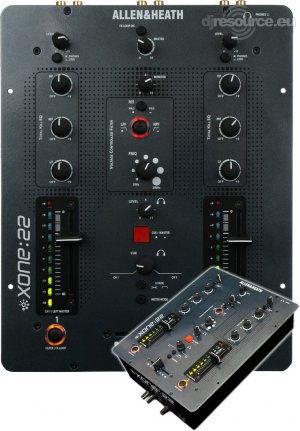 Allen & Heath has unveiled the Xone:22, a 2 channel analogue DJ mixer offering high quality audio and a professional feature set at an entry level price. The smallest and most affordable Xone mixer to date, the Xone:22 is equipped with Allen & Heath's characteristic sound and build qua...
23-09-'08
Serato Scratch LIVE 1.8.2 Release
2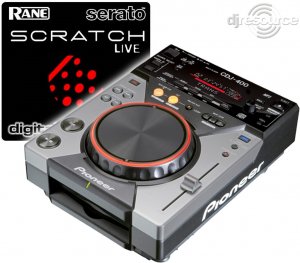 No two names have changed the face of DJing in the last decade more than Pioneer and Serato. Serato Audio Research and Pioneer Corporation have jointly created a robust USB connection for the Pioneer professional digital turntable that talks directly to Scratch LIVE.Now you can control Serato Scratc...
27-08-'08
Denon DN-S1200 firmware naar 1300
Voor de laatste aanwinst van de Denon familie de DN-S1200 is wederom een vernieuwde versie van de firmware te verkrijgen. In deze firmware versie zijn de nodige dingen aangepast. Zie het lijstje hieronder met de exacte verbeter punten.===----- -- - - For Denon's latest...
29-07-'08
Reloop Acces Mixer Range
5

Het was al even bekend, maar het is toch altijd leuk om weer iets nieuws te mogen ontvangen. De mixer serie van Reloop zou aangevuld worden met een "instap" mixer, en deze komt er zelfs in 4 uitvoeringen om ook in dit segment iedereen te kunnen voorzien in zijn of haar behoefte; De Acc...
27-04-'08
Allen and Heath Xone:4D
16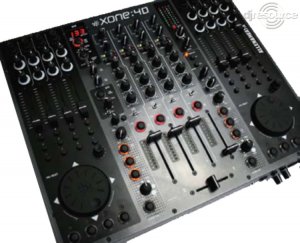 Allen and Heath Xone:4DFollowing the revolutionary Xone:3D, the new Xone:4D DJ mixer with built in MIDI controller now has a 24bit sound card and a great new look and UV light sensitive white screening so the controller data will glow under UV light.Here's the latest info on it: Totally new USB2 so...
01-01-'08
Xone:42 USB mixer now available
3
Allen & Heath has made an addition to the leading Xone DJ range, with the launch of the Xone:42 high performance 4-channel DJ mixer with USB audio interface."Designed to seamlessly interface with current leading edge DJ technology, the Xone:42 has an ergonomic, intuitive layout, making it ...
21-11-'07
Numark Fit for Sound
9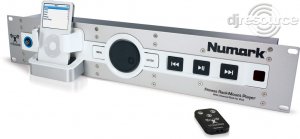 Juist nu iedereen bijna wel een iPod heeft introduceert Interstate Audio, distributeur van o.a. Numark de nieuwe Numark Fit For sound. Fit For Sound is het eerste 19" rack apparaat welke in staat is om een zeer hoge geluidskwaliteit en een universele iPod dock te integreren tot een apparaat. D...
11-10-'07
Hed Kandi presents 'Disco Heaven 2007'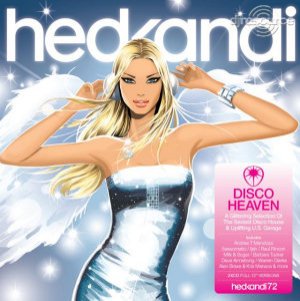 Disco Heaven 2007Release Date » 15/10/2007Praise be to Hed Kandi! It's the return of the most glittering, shiniest Hed Kandi album of them all, 'Disco Heaven', featuring only the hottest, most heavenly disco house and uplifting US garage. Here, Hed Kandi transcend all expectations with full fo...
31-05-'07
Numark iDJ2 Sneak Preview Tour
11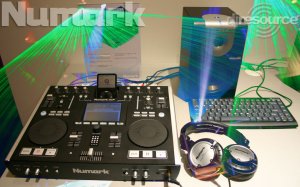 Eindelijk gaat het gebeuren, de langverwachte iDJ2 wordt gelanceerd, voorafgaand aan de introductie organiseert Interstate Audio in samenwerking met de productmanager van Numark, demo dagen in verschillende shops in Nederland en België. De Numark iDJ2 biedt een nieuw en innovatief systeem waarm...
10-04-'07
Available from May 2007 Allen & Heath XONE DJ Headphones
14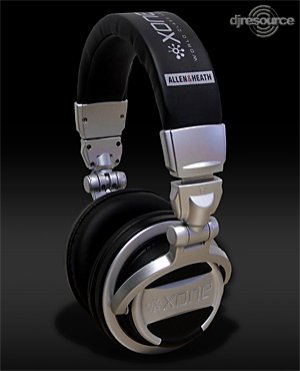 Allen & Heath has launched the XD-53 professional monitoring headphones, designed to complement Allen & Heath's leading brand of Xone DJ mixers.The XD-53's incorporate a circumaural isolation design, providing high level isolation from ambient noise, making them the ideal product for DJ's re...
07-03-'07
A&H Xone Allows DJ's to mix in key
1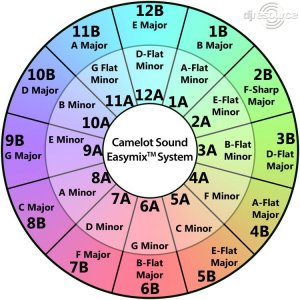 Play compatible songsThere is a successful method that will help you pick compatible songs throughout your performance. It is called the Camelot notation. you can see this chart in the picture on the right.Look at this chart like a clock. Do you see 12 O'clock? This corresponds to a real key used in...
07-03-'07
A&H Launches iLive: Revolutionairy Live Mixer
4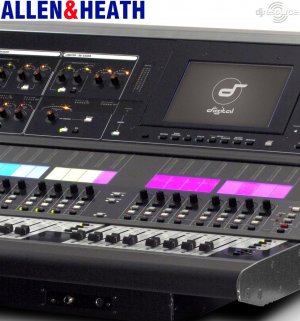 Last Plasa show Allen and Heath showed us three brand new products. The show was a little while ago and taked place in London. A remarkeble launch happened. They showed us the revolutionairy i Live, a new, fully digital, live mixer.The heart of the system is the iDR-64, a 19" rack-mounting mo...
18-01-'07
Allen & Heath Reveils Xone:S2
12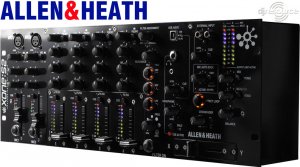 The Xone:S2 is a new installation DJ mixer for use in clubs and bars, and by professional mobile DJ's. It is a 19" rack-mounted 4U mixer, available with either linear or rotary VCA channel faders, and features 4 stereo dual-input channels, 2 mono mic/stereo line channels, a USB audio int...
18-01-'07
Allen & Heath Xone:2D
12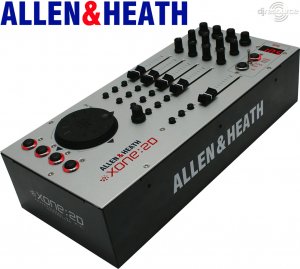 The Xone:2D is a follow-up product to the acclaimed Xone:3D mixer/controller. The Xone:2D is the combination of a 4 stereo channel USB soundcard and MIDI controller, which DJ's can connect to their existing analogue mixer to integrate leading DJ software such as Ableton Live and Traktor DJ Stu...
08-09-'06
A&H Xone 3D Software Update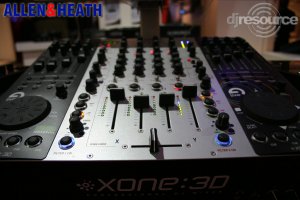 DETAILS The new v1.10 Xone:3D firmware adds yet more functionality to the unit - making it not only a great live performance tool, but also the heart of a MIDI studio. Key to the firmware release is the inclusion of a MIDI merge facility, which enables MIDI data from...
16-05-'06
Xone:3D puts MIDI controls on DJ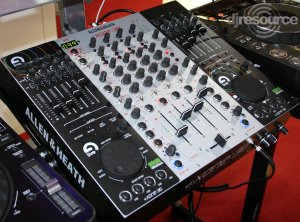 The Xone:3D is a unique performance DJ controller that for the first time enables the seamless integration of computer-based digital media into the traditional DJ workspace. Combining a fully featured, high specification professional analogue DJ mixer with a comprehensive MIDI control system and a h...