Pioneer DJ introduces HDJ-CX Headphones
23-03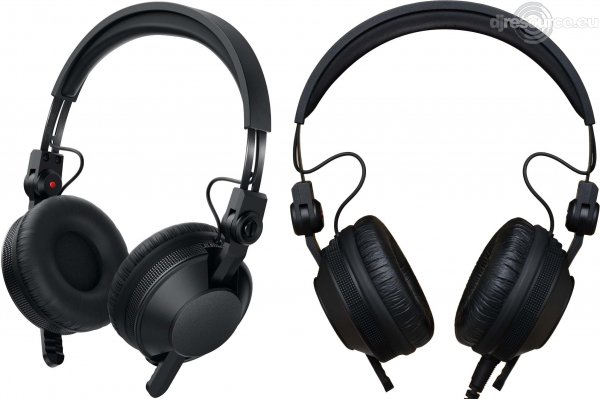 AlphaTheta Corporation announces the release of the HDJ-CX from its Pioneer DJ brand – a brand-new model of professional on-ear DJ headphones that are so lightweight you might forget you're wearing them. Specially designed for absolute comfort and tuned to deliver tight audio with a wide...
Pioneer DJ DDJ-REV1 & DDJ-REV7
13-01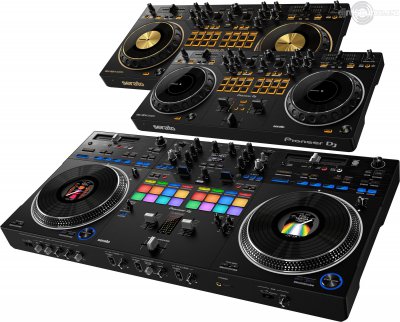 Today Pioneer DJ announces 2 new controllers, the Pioneer DJ DDJ-REV7 and the Pioneer DJ DDJ-REV1. Both controllers are developed for Serato DJ software and could be seen as the successors of the DDJ-S series controllers. Both controllers are 2 channel controllers that mimic a battle-style setup, m...
Pioneer DJ XDJ-RX3
09-11-'21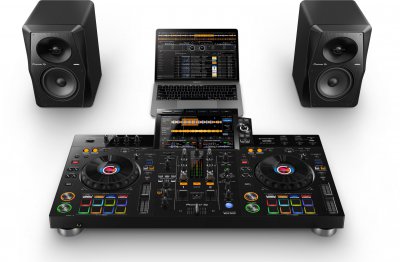 Today Pioneer DJ announced the successor of the XDJ-RX3, the Pioneer DJ XDJ-RX3. This product is an improved version of his predecessor with a load of new features.XDJ products are All-in-Ones, this means that with the XDJ-RX3 you can play music from a USB device, from the computer with Rekordbox in...
OK we understand you don't like ads (so don't we) but,


Please consider making this website possible by disabling your Ad Blocker.


Or become a Gold Member, they don't see ads.
Archives from previous years
Pioneer introduces DJM-V10
16-01-'20
2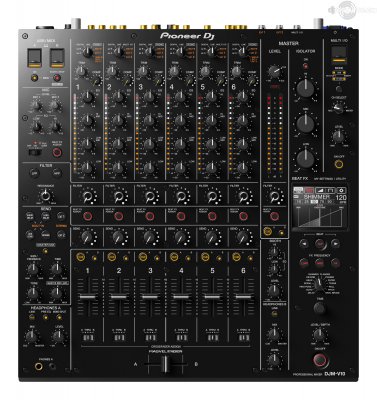 Today Pioneer DJ launches a new top-end mixer, the DJM-V10. The DJM-900NXS2 stays in our assortment, the V10 is the new top-model. The DJM-V10 is a 6 channel club/touring mixer with 4 band EQ and is positioned above the current DJM-900NXS2. A lot of attentions is given to the mixer during developme...
Pioneer DJ DDJ-XP2
01-10-'19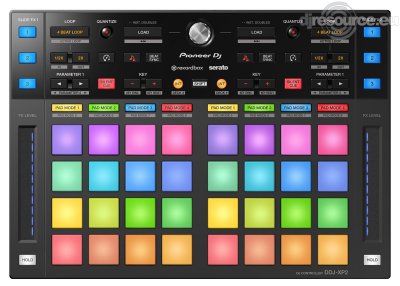 Today Pioneer DJ announces the successor of the DDJ-XP1, the DDJ-XP2. The new DDJ-XP2 has all the features and possibilities of the XP1 but supports both Rekordbox DJ and Serato DJ Pro. The DDJ-XP2 is a controller for software on a computer and adds additional controls that can be use...
Pioneer DJ DDJ-1000SRT
08-08-'19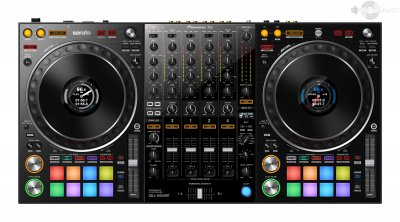 The 4-channel DDJ-1000SRT inherits the layout of the DDJ-1000, which feels familiar to a CDJ+DJM club-standard set-up. All the same professional features are there too, including low-latency, full-size jog wheels from the CDJ-2000NXS2 and the slick MAGVEL FADER for tight scratching. Concentrate on t...
Pioneer DJ Off-White exclusive set
21-05-'19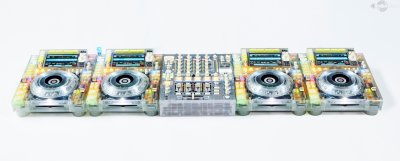 Transparent versions of the CDJ-2000NXS2 and DJM-900NXS2 to be exhibited at the highly anticipated "Figures of Speech" Exhibition, Chicago Museum of Modern Art, June 2019 From June 10 to September 22, 2019, the genre-redefining fashion designer Virgil Abloh will exhibit the NXS2 "...
Pioneer DJ DDJ-200 Controller
14-05-'19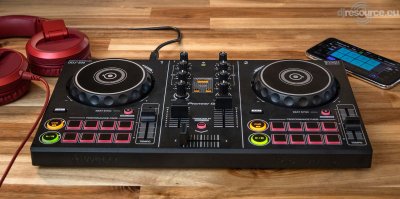 Today Pioneer DJ announces our latest and most compact controller in the range, the DDJ-200. The DDJ-200 is comparable with our bigger controllers in terms of layout and is the successor of the DDJ-RB, our smallest controller. The DDJ-200 is primary designed to be used with a smart device. A...
Pioneer DJ Toraiz Squid
24-04-'19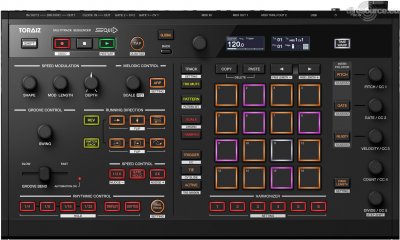 Take control of your workflow and make new styles of music with the SQUID. Named for the blend of functionality and creative stimulation it offers, the SQUID (SeQUencer Inspirational Device) is a brand-new multitrack sequencer in our TORAIZ series of musical instruments and production gear. Connect ...
Pioneer DJ DDJ-800 Controller
16-04-'19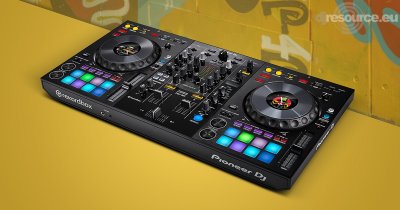 Take a pro setup wherever you go with the DDJ-800, a new compact 2-channel DJ performance controller for dedicated use with our professional performance application, rekordbox dj. The DDJ-800 is designed to help you get the most from the new features coming to the software with the release of rekord...
Pioneer DJ HDJ-X10C Carbon LTD
17-01-'19
2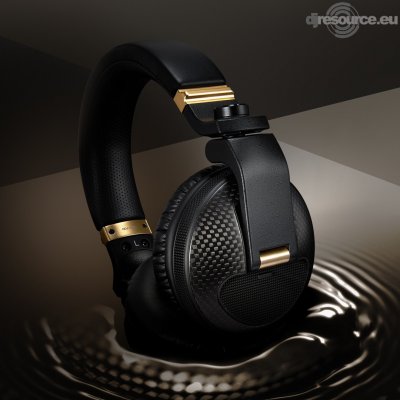 Today Pioneer DJ announces a special limited edition of our HDJ-X10, the HDJ-X10C (C stands for Carbon). From this limited model there will only be 1.000 pieces made in a very limited production run, this model exists next to the current black and silver version of the X10. This is the most exclus...
Pioneer Rekordbox 5.4.1 & OSX Mojave are friends
24-10-'18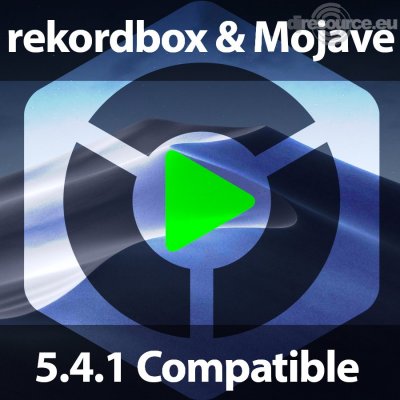 Finally the engineers have release the message : Rekordbox 5.4.1 is fully compatible with the latest version of OSX : Mojave. It seems that 5.4 worked fine, but now it's officially supported when you update rekordbox to the latest version.5.4.1 gives under the hood a bunch of updates and optimalis...
Pioneer launches HDJ-X5BT headphones
11-10-'18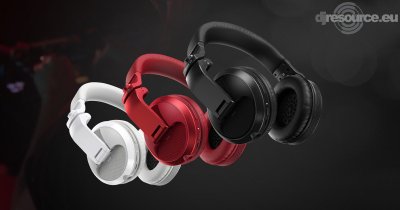 Pioneer DJ has upgraded their affordable HDJ-X5 DJ headphones, adding Bluetooth® wireless technology to create the HDJ-X5BT. The new over-ear DJ headphones are ideal for DJing in the club and monitoring tracks on the move and are available in three colours: HDJ-X5BT-K (metallic black), HDJ-X5BT-...
Pioneer DJ recommends to wait with upgrading Mojave
25-09-'18
2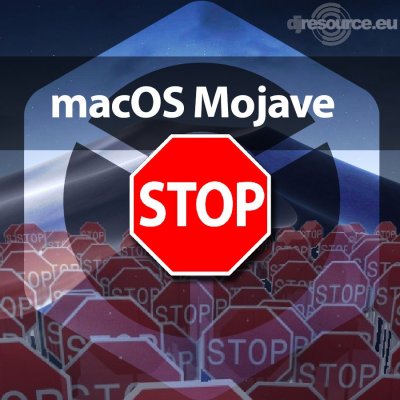 I know I know, everybody always want to run the latest version of everything on his computer. But in the case of a new Operating system it is always wise to hold off a bit untill you are sure you know all your software is ready for it. Apple just released their latest version of macOS Mojave, but P...
Pioneer DJ releases XDJ-RR
05-09-'18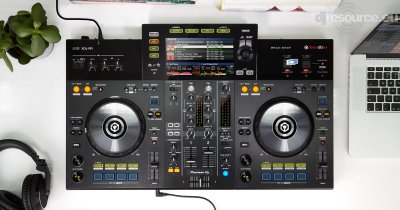 If you want to make the transition from playing at home to performing at parties, bars and eventually clubs, our new XDJ-RR 2-channel all-in-one DJ system for rekordboxTM is the ideal piece of kit for you. The system inherits all the basic features from our club-standard NXS2 set-up and packs them i...
Pioneer DDJ-400 Controller
26-06-'18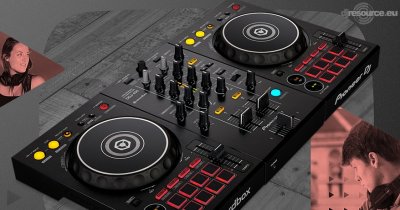 If you want to try DJing at home and see how far you can take it, we've created the perfect controller to learn on: the DDJ-400. Made for dedicated use with our professional performance application, rekordbox dj (free licence key included), the 2-channel DDJ-400 is designed to help you get the...
Pioneer DDJ-RX en DDJ-RZ
10-09-'15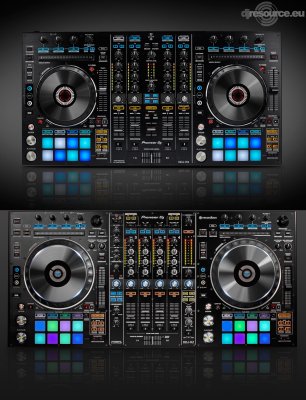 Pioneer DJ is launching the DDJ-RZ and DDJ-RX – the first hardware to deliver native control of rekordbox dj performance software, announced today. The controllers give rekordbox DJs the ultimate flexibility and convenience: to prepare their tracks in rekordbox and then get plug-and-play perfo...
Pioneer HDJ-700, in 4 colors
08-09-'15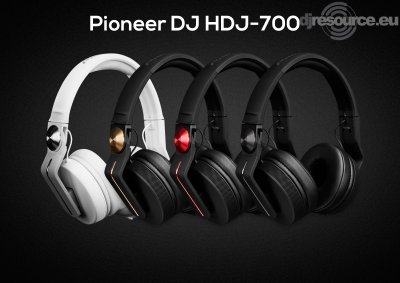 Vandaag kondigt Pioneer DJ de nieuwe HDJ-700 hoofdtelefoon aan. De HDJ-700 is het grote broertje van de HDJ-500 en is op aan aantal punten sterk verbeterd. - Aluminium scharnier onderdelen voor een langere levensduur- &nbs...
Pioneer HDJ-2000MK2 Headphones
22-01-'15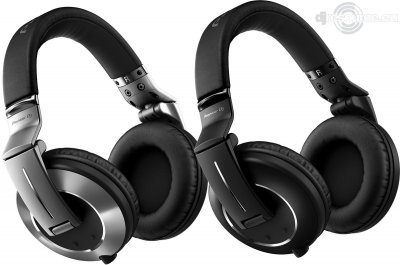 Er is een nieuwe Pioneer HDJ-2000MK2. De karakteristieke scharnierconstructie met auto-return is behouden maar moderner vorm gegeven, de Pioneer vermelding op de schelpen is vervangen door een kleine print op het bovendeel van het scharnier. De HDJ-2000MK2 is een verbeterde versie die het huidige mo...
Pioneer XDJ-RX released
20-01-'15
1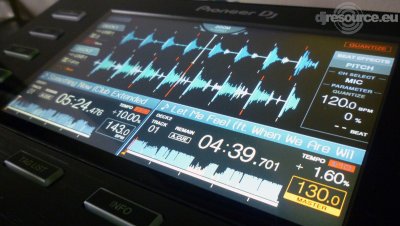 Be liberated from the laptop as Pioneer DJ launches the XDJ-RX: the perfect marriage of the CDJ platter, a high-performance mixer and a central, full-colour screen featuring dual waveform display. The XDJ-RX inherits much of its DNA from Pioneer DJ's top-flight NXS line-up, adds pad control wi...
Pioneer XDJ-1000 Media File Player
13-11-'14
1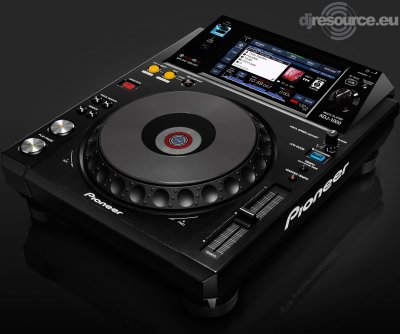 Pioneer DJ launches its first touch-screen, USB-only player – the no-compromise alternative for digital DJsDigital DJs can redefine their creative horizons with the XDJ-1000: the first in a new line-up of digitally focused, USB-only, rekordbox™-ready players. With Pioneer DJ's firs...
Pioneer DJM-900SRT
05-09-'13
1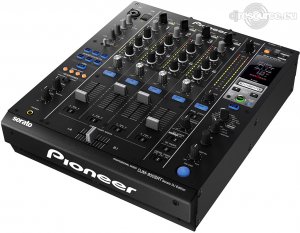 Pioneer DJ is launching the DJM-900SRT four-channel mixer with an inbuilt Serato sound card for native control of the hugely popular Serato DJ software.[i] DJs can connect the DJM-900SRT to their laptop via USB cable and use the included control disk (CD/VINYL) to mix and scratch with Serato DJ's f...
Pioneer DDJ-SP1
05-09-'13
3
Serato DJ users can reach new heights of spontaneity and creativity as Pioneer releases the Digital DJ-SP1 (Model Name: DDJ-SP1): the add-on controller designed for seamless access to the software?s four decks and inspiring performance features.[i]? ? DJs simply add the DDJ-SP1 to a set up that s...
Pioneer DDJ-Wego2 Controller
29-08-'13
1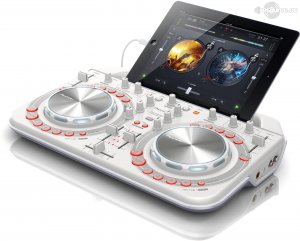 Aspiring DJs can mix on the move with the compact Digital DJ WeGO2 (DDJ-WeGO2) console, which boasts all the easy-to-use features of the original Digital DJ-WeGO (DDJ-WeGO) plus the ability to access and mix with tracks on their iPhone/iPod touch/iPad. DJs simply use the cable provided to connect t...
Pioneer S DJ-X Series Active Monitor Speakers
29-08-'13
6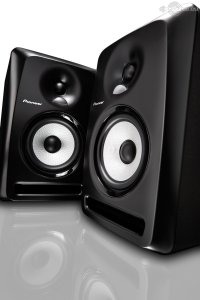 Pioneer DJ releases the S-DJ X series of active monitor speakers designed with dance music in mind. The S-DJ X models are loaded with high-quality speaker technology from Pioneer and pro audio sub-brand TAD? to deliver accurate monitoring, a strong bass, and clear mid to high frequencies. The robust...
Pioneer DJM-750-K/-S DJ Mixer
09-04-'13
5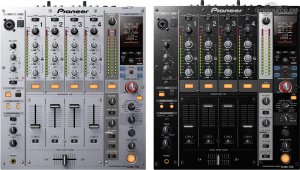 Pioneer's new DJM-750 four-channel digital mixer takes FX manipulation and software synergy to new levels, thanks to the new Boost Colour FX and a built-in 24-bit/96 kHz USB sound card. Available in classic black and sleek silver, the DJM-750 is loaded with features to inspire creativity. The new B...
Pioneer & Dancefair 2013
12-02-'13
2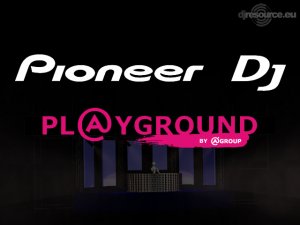 Zoals jullie wellicht al wel weten wordt aankomend weekend de Dancefair gehouden in de Jaarbeurs te Utrecht. Dit vindt plaats op zaterdag 16 en zondag 17 februari 2013. De Dancefair is eigenlijk opgezet in gedeeltes: een seminar gedeelte en een beursgedeelte. Pioneer zal participeren over de gehele ...
Pioneer limited Platinum Nexus System
22-01-'13
9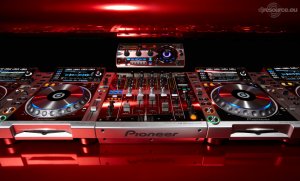 Pioneer is redefining quality with the release of sleek Platinum Editions of its pro-DJ set up: CDJ-2000NXS-M, DJM-900NXS-M and RMX-1000-M. The Platinum Collection offers exceptional standout in the booth, with platinum chrome top panels and blue and white LEDs giving them a stylish reflective surf...
Pioneer XDJ-Aero White
22-01-'13
1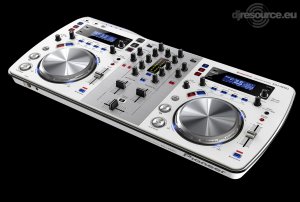 Pioneer's XDJ-AERO, the world's first Wi-Fi enabled all-in-one DJ system and native rekordbox? player, now comes in two stylish colours: new cool pearl white (XDJ-AERO-W) or classic black (XDJ-AERO). Launched in 2012, the XDJ-AERO series ignited the wireless DJing revolution. The controller allows ...
Pioneer DJM-2000nexus
16-11-'12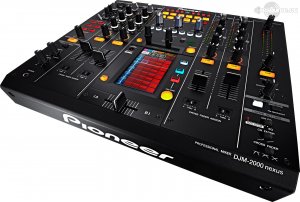 Pioneer legt de lat nog hoger met de release van de DJM-2000nexus: de krachtige professionele mixer met vier kanalen die geavanceerde performance features combineert met een intu?tieve indeling voor een onbegrensde creativiteit in de booth. Voortbordurend op het DNA van zijn voorganger, de alom als ...
Pioneer RMX 1000 W
08-11-'12
6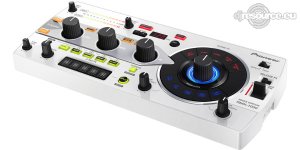 Pioneer is giving DJs and producers another level of choice and versatility, with the release of its groundbreaking RMX-1000 remix station in a striking new colour: cool pearl white. Launched in June 2012, the original RMX-1000 is already a must-have in the booth: a three-in-one system compri...
New Firmware update for the CDJ-2000Nexus
29-10-'12
3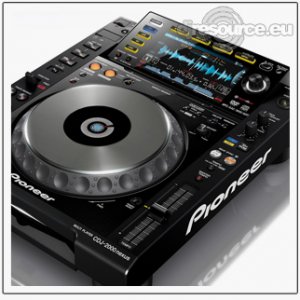 Firmware update 1.04 ?has come available for the Pioneer CDJ-2000 Nexus.The update includes the following fixes and improvements: ?The key icon indicating the 'Traffic Light System' has changed from blue to green signalling which tracks will harmonically mix. - 'Hot Cue/Loop' lengths are displayed...
Press Release Pioneer CDJ-2000nexus
06-09-'12
3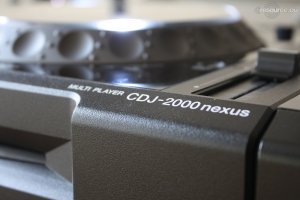 Pro-DJs are about to get a new lease of life, as Pioneer unveils the CDJ-2000nexus. The industry's first multiplayer to be compatible with rekordbox DJ software on iPhone, iPod touch and iPad, Android smartphones and tablets. Inheriting the DNA of the much-loved CDJ-2000, the CDJ-2000nexus has evol...
Pioneer DDJ-WeGO
30-08-'12
10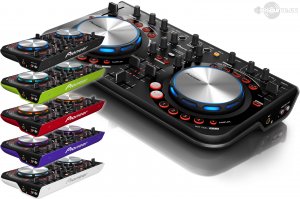 Mixing music just got easier, and a lot more fun, with the DDJ-WeGO. Anyone with a passion for dance music can play tracks and mix tunes with Pioneer's compact, easy-to-use DJ console.Aspiring DJs playing their favourite music through DJ software on their laptops can now use the WeGO's buttons and k...
Pioneer XDJ-AERO
09-08-'12
8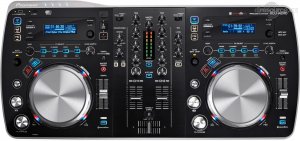 Pioneer has broken the mould yet again with the XDJ-AERO, the industry?s first? Wi-Fi enabled all-in-one DJ system and native rekordbox? player.The groundbreaking DJ system is set to change the way DJs play by liberating them from endless cables and connections. In an industry first, the XDJ-AERO al...
Pioneer DDJ-Ergo-k (Zwart design)
08-08-'12
3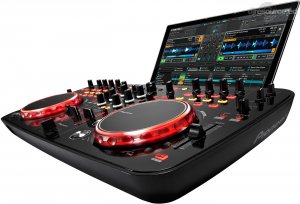 Pioneer's most versatile controller, the DDJ-ERGO-V is popular among DJs for its usability, portability and compatibility with virtually all DJ software. And now the white DDJ-ERGO-V is available in a sleek new black model – the DDJ-ERGO-K. More than just a colour update, th...
Pioneer RMX-1000 Remixbox
16-03-'12
12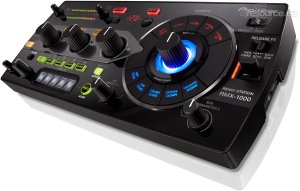 Pioneer is setting a new benchmark in pro-DJ equipment, with the awe-inspiring RMX-1000 remix station. Taking a totally new direction to effectors and samplers, the RMX-1000 is a three-in-one system comprising editing software, innovative performance hardware and VST and AU plug-ins. Technologica...
Pioneer HDJ-2000-K and HDJ-Case
08-03-'12
9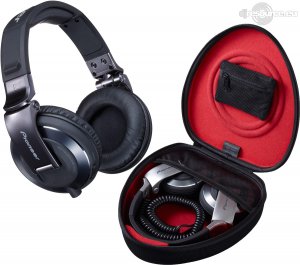 Pioneer's flagship headphones, the HDJ-2000s, have long been favourites among those who demand both style and sound quality. And now DJs and producers have even more choice as Pioneer launches a black chrome model ? for headphones that are as easy on the eye as they are on the ear. Joining Pioneer's...
Pioneer DJM-850 Mixer
23-02-'12
9
Pioneer DJM-850 combines future-proof technology with the DJ's favourite features. With two colour choices, four channels, one hundred effect combinations and endless creative possibilities, the new DJM-850 is set to become home and mobile DJs' most sought-after mixer. The DJM-850 is primed and read...
Pioneer DJM-250
21-09-'11
16
Pioneer is breaking the mould once again with the release of the DJM-250: the industry's first sub-?500 mixer to boast two sound colour filters and a range of professional features. ? An absolute favourite among professional and hobby DJs alike, quality filters are usually confined to high-end mixer...
Pioneer DJM-2000 Firmware Update 2.0.1
20-07-'11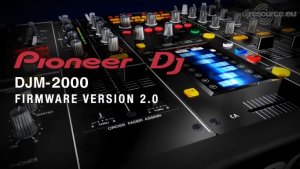 Release on 19 July, 2011 New Firmware version 2.01 for DJM-2000This new DJM-2000 firmware adds Quantize function and improved beat effectsDownload the update at?http://www.prodjnet.com/support/Quantize functionWith the addition of the Quantize function, beat effects will be automatically corrected t...
Pioneer DJM-T1 Traktor Mixer
13-04-'11
11

Hot on the heels of the release of TRAKTOR? SCRATCH DUO 2, PIONEER introduces the DJM-T1 ? the first TRAKTOR certified mixer designed specifically to natively control all of the software's advanced new features. The Pioneer DJM-T1 is the complete solution: a hybrid mixer, a controller and audio inte...
Pioneer CDJ-2000-900 Firmware 4.0
17-02-'11
13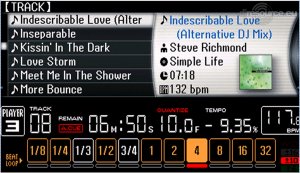 Pioneer?s CDJ2000 and
CDJ-900
are once again breaking new ground, with the release of firmware that adds extra features and complete compatibility with the next generation of Pioneer DJ products. The CDJ-2000 and CDJ-900?s excellent operability and dazzling array of features have helped them to bec...
Pioneer DJM-900nexus
17-02-'11
13
After eight years at the top, it's time for an update to the DJM-800 club mixer. Enter the DJM-900 Nexus ? the next level in creativity for the pro DJ. Headline features include ultimate computer connectivity, up-to-date effects, high performance features and sound.? All based on the world's favorit...
Pioneer DDJ-S1 Controller
11-01-'11
15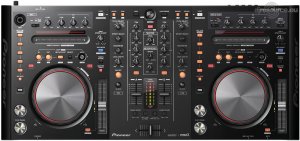 Introducing the Pioneer DDJ-S1 controller, carefully designed to deliver Pioneer operability to users of Serato ITCH DJ software. Available from the beginning of April, the DDJ-S1 offers familiarity, innovation and pure controllerism to maximize performance with Serato ITCH software. The perfect ho...
Pioneer DDJ-T1 Controller
11-01-'11
24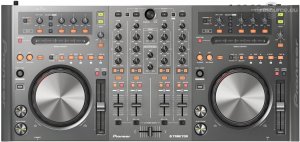 Introducing the Pioneer DDJ-T1 controller, the complete system for users of TRAKTOR DJ software. A perfect integration of TRAKTOR functionality and Pioneer?s leading-edge hardware, the DDJ-T1 controller offers the same operability and layout as our pro-DJ equipment ? whilst enabling DJs to play musi...
Pioneer Speakers S-DJ05 and S-DJ08
29-09-'10
15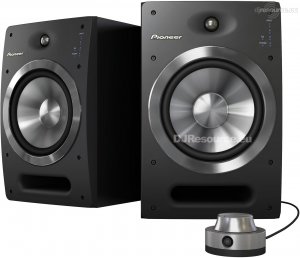 Pioneer is proud to introduce its first active reference speakers designed specifically with DJ/Producers in mind. Harnessing Pioneer?s long-standing history of speaker production, the S-DJ08 and S-DJ05 deliver accurate, neutral sound professionals can rely on ? while their innovative features make ...
Pioneer CDJ-850
08-07-'10
23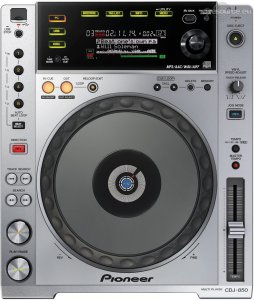 Pioneer announces a new Home-DJ Deck : Pioneer CDJ-850.Inherits the exacting control features of our professional series In addition to the large 206 mm jog dial, which makes it a snap to freely control its functions, the CDJ-850 inherits the layout of the professional series and its ease of use...
Pioneer CDJ-350 and DJM-350 Compact DJ System
23-03-'10
18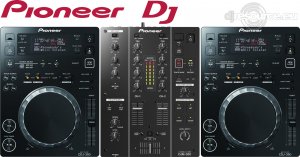 Pioneer announce two brand new products that will make up the perfect party set-up. The DJM-350 and CDJ-350 bring features found on Pioneer?s ultimate club products, such as powerful creative effects, remix-style looping and rekordbox? compatibility. Offering something completely new and unique at t...
Pioneer updates new CDJ's and Rekordbox
21-03-'10
3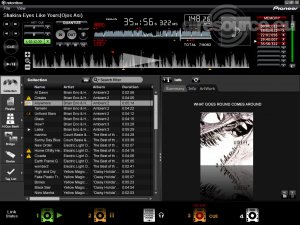 Pioneer is set to launch today (18th March 2010) a new version of their rekordbox? music management, which enables DJs to connect their laptops directly to the CDJ2000 and
CDJ-900
decks. It launches alongside an essential firmware upgrade for both players that adds several major new features and imp...
Pioneer DJM-2000 Mixer
10-03-'10
15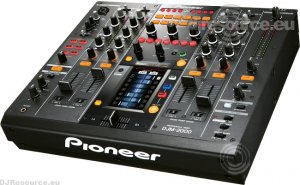 The art of DJing is now in the digital age, and the next generation of DJ mixers needs to keep pace with the CDJ? revolution. Pioneer?s DJM-2000 truly does that.?The brand new
DJM-2000
is Pioneer?s most powerful performance mixer and is the perfect match for the new industry-standard CDJ-2000 digita...
Blue Pioneer DJM/CDJ-400 System
23-10-'09
20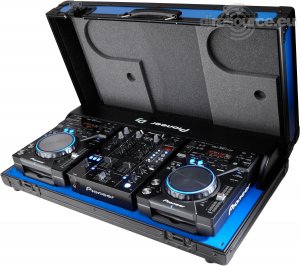 Pioneer today announces exclusive limited edition models of the CDJ-400 multi-player and compact two-channel DJM-400 mixer. Introducing the new-look with CDJ-400-K and DJM-400-K: flexible, affordable, performance-packed tools that will soon be available in a limited edition format.?These feature...
Pioneer DJM-5000 mixer
10-08-'09
18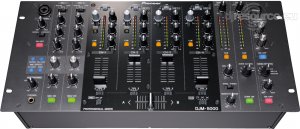 Pioneer knows mobile DJs need more these days: more flexibility, more compatibility, more possibilities and more punch. These requirements are now met by the latest addition to the trusted DJM mixer family ? the DJM-5000. This four-channel mixer today launches with several standout innovations that ...
Pioneer annouches HDJ-2000
16-10-'08
15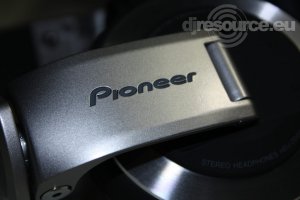 16th October 2008: Today Pioneer announces its new Pioneer
HDJ-2000
professional DJ headphones. Designed to enhance Pioneer's HDJ series, these sleekly designed, top-flight headphones touch down with several new innovations to reach new levels of sound quality, comfort and durability. First up...
Pioneer CDJ-400 Firmware V1.30
03-09-'08
11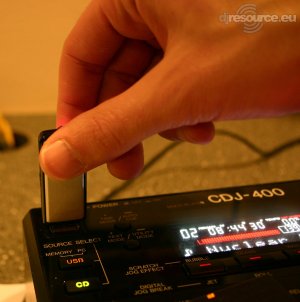 Pioneer releases new firmware for the Pioneer
CDJ-400
DJ cd player. Improvements USB memory device detection time(time between insertion of the USB memory device until tracks can be selected) Possibility to use a USB hub (USB 2.0-compatible)Improved when using your CDJ-400 connected to a PC applica...
Pioneer Announches MEP-7000 player
17-01-'08
14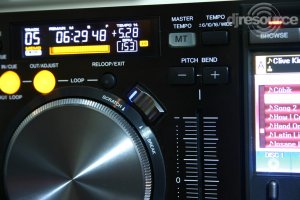 Official Press Release : Pioneer today announces its new multi-entertainment player and controller, primarily for the mobile DJ and bar market, the
MEP-7000
. Read more in our DJ Topic : Pioneer MEP-7000 or at Pioneer's website DJsounds.comThe MEP-7000 offers a flexible high quality solution specific...
Pioneer CDJ-400
07-11-'07
18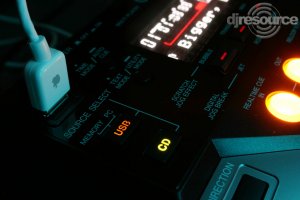 Pioneer unleashes the super-versatile CDJ-400 digital deck for all forward-thinking DJs. Pioneer today announces its new CDJ-400 deck – a flexible, affordable feature-packed performance player for the aspiring club DJ to use at home. Read lots of extended info in our DJ Topic : Pioneer CDJ-400...
Pioneer Announches Sound & Vision mixer: SVM-1000
04-10-'07
19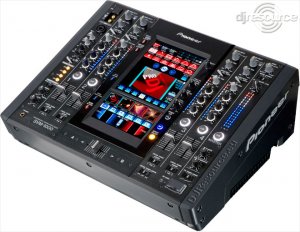 For the english version of this press release : Pioneerprodj.EUPioneer lanceert de volledig nieuwe SVM-1000 – de eerste gecombineerde 4-kanaals audio- en videomixer voor DJ's, VJ's en DVJ's ter wereld! Pioneer onthult vandaag zijn laatste nieuwe baanbrekende ontwikkeling in g...
New Pioneer DJM-700 DJ Mixer
28-08-'07
21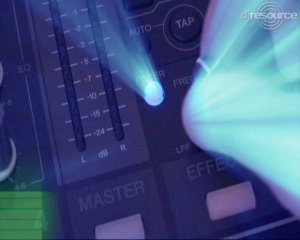 This is the official Press release, for much more and extended information you sould visit our DJ Topic : Pioneer DJM-700 DJ Mixer.Pioneer announces a stunning new addition to its range of professional DJ mixers. Designed for a digital generation, Pioneer's new 4-channel mixer is an instant cl...
DJ demo Days in Belgie : Deltavox
22-05-'07
12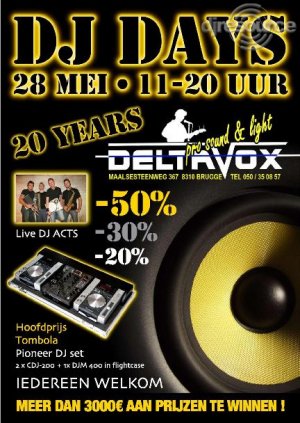 Maandag 28 Mei - Brugge - BelgieVan 11:00 tot 20:00 DJ Gear Demo dagMaalsesteenweg 367BruggeAankomende maandag sta ik bij het bedrijf Deltavox in Brugge te demonstreren voor Pioneer.Naast mij (Lead) voor Pioneer zullen er ook mensen van Numark en andere meerken aanwezig zijn. Dit is dus een goede ge...
Pioneer CDJ-DVJ new Firmwares
30-10-'06
18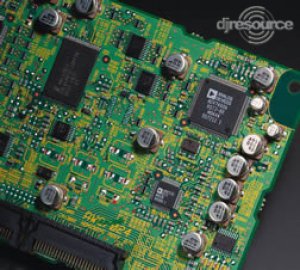 There is a new version of firmware available for your latest generation of Pioneer Pro DJ players. You need to update your player when it's firmware is below these versions :
CDJ-800
MK2: Version 1.70 or earlier (Download here v1.8, 2.2mb)
CDJ-1000
MK3: Version 2.00 or earlier (Download here v2.2, 1...
Pioneer CDJ-1000MK3 Firmware upgrade and How to Install it
12-08-'06
12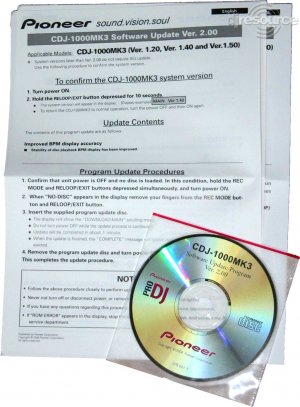 From 20th of august 2006 there will be a firmware update for the Pioneer
CDJ-1000
MK3. This upgrade only needs to be performed if your CDJ has firmware with versions: 1.20, 1.40 and 1.50. Download CDJ-1000M3 Firmware What does it do? This new firmware improves BPM measurement and ...
Pioneer DVJ-1000 DJ DVD Player hits the screens
20-07-'06
5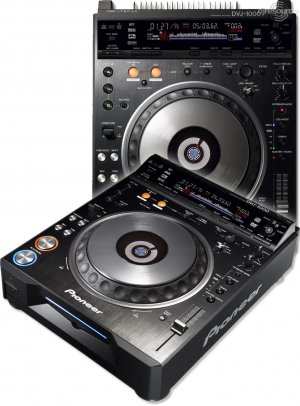 Pioneer Ups Tempo in the Growing DVJ Market with its New Range-Topping DVD/CD Deck, the
DVJ-1000
.Pioneer today unveils its new landmark DJ deck. The fully loaded 'DVJ-1000' combines the CD capabilities of the industry standard
CDJ-1000
series with the ability to deliver sensational DVJ s...
Pioneer and Heineken Thirst Studio 2006
18-07-'06
5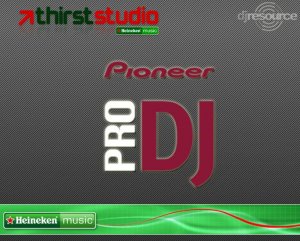 Pioneer Supports Heineken in Quest to Uncover the World's Best Artists, Producers and DJs16 July 2006: Pioneer announced today that it will be partnering with 'Heineken Thirst Studio 06' – a global competition to find the best music producers, artists and DJs. Thirst Studio i...
Opinie DJ Tiesto over de DJM-800
27-06-'06
13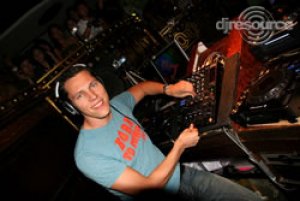 ''De DJM-800's sound colour effects voegen echt iets extra's toe aan de mix,'' reageert Tiësto. ''Het is fantastisch hoe je zelf je eigen melodieen kunt creeren. Ik raak gewend in het gebruik van de harmonic effect en mensen reageerden goed toen ik de basslines bewerkte met de sweep filte...
Pioneer CDJ-800MK2 silver digital technology
25-05-'06
3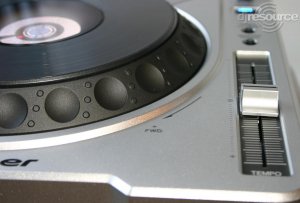 The
CDJ-800
MK2 retained the same key design themes of its big brother, the
CDJ-1000
MK2, and has a strong installed base, especially in the club and bar sector and among bedroom DJs and enthusiasts. Its revisions have also been influenced by consultation with the DJ community and many of the new feat...
Pioneer CDJ-1000MK3 steps into the next generation
23-05-'06
2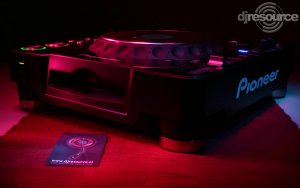 With the best quality audio complemented by intuitive precision vinyl emulation, the CDJ-1000MK2 is established as the world's standard CD deck: performance that's evolving with the CDJ-1000MK3. The new deck provides full MP3 compatibility, a HOT LOOP feature, 'JOG feeling adjust&r...
Pioneer DJM-800 all digital club mixer
22-05-'06
2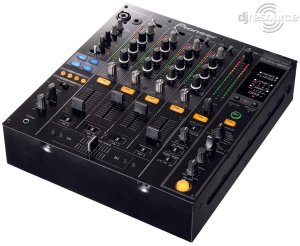 The DJM-800 is the new professional-grade mixer. Pure fidelity is delivered by the hi-end 96kHz/24 bit A/D converter that's complemented by 61 assignable MIDI control channels and 'Harmonic Mixing' capability. This is a landmark innovation, that detects a track's key and automatica...
Pioneer DVJ-X1 Firmware upgrade 3.00
05-12-'05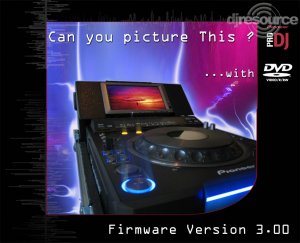 5 December 2005 : New firmware version for the Pioneer DVJ-X1: V3.00. This firmware update is valid only if you are currently running a version lower than v3.00. Basicaly all DVJ's sold before January 2005 are running 2.xx. It includes a number of ni...