Submitted by
jannickv

on
27-03-2008
08:20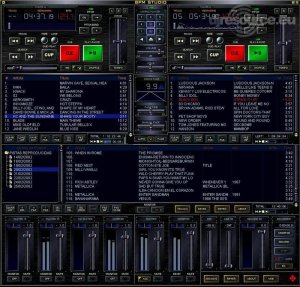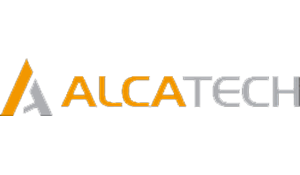 Model : BPM-STUDIO
Brand : Alcatech
Brand website : &nbspwww.alcatech.com
Category : Software
Vote :
3 votes for Favourite Software
OK we understand you don't like ads (so don't we) but,


Please consider making this website possible by disabling your Ad Blocker.


Or become a Gold Member, they don't see ads.

Product Information
The BPM Studio software includes all functions you´ll ever need to handle your creative DJ business day.
Separate Playlists
Loop Sampler
BPM File Archive
BPM Playlist Archive
Waitlist
Sample Player
Sample Editor
BPM Counter Manual
BPM Counter Realtime
File Editor
Cross Fader
Manual Fader
Mixer
MP3 Stream Module
File Info Box
CD Player
Recorder
User Administration
Automatic Gain Control (AGC)
BPM Print Designer
CD Writer
History Function
Direct Cue (6x)
ALCATech RC support
DirectSound
Kernel-Driver
WAVE-Driver
ASIO ( ) ©Steinberg
EASI ( ) ©eMagic
5 Soundcard Channels
Automatic Fade
Master Tempo
MP3-Encoding function
Archive Search
Audio CD Support
Advanced Sort Functions
Cue-Point saving
Pitchrange (in %) 8-52
Pitch to 0 (Brake)
Pitch to 0 Settings
Variable Pitch Bend
Searchfunction (Loop) 2
Max. Length of Samples dyn
BPM Matching
Equalizer
Automaticplay Function
Normalize-Function
Record from Line in
Decompress to WAVE
Loop Function in Sample Player
Edit Functions
Monitor Functions
Changable Skin
Visualisation Plugin Support
Multi Language Support
Do you like the Alcatech BPM-STUDIO ??
DJResource / Alcatech © 2022
There are 4 Comments

PedroMuniz
wrote
on
11-04-2008
@ 22:40
i have this unit in my windows xp system with an external Hd and let me tell you.. this software is better then other dj software besides rane serato(way better than atom mix or virtual dj and those cheap ass software).

The buttons on the mouse are so accurate .. it kinda feels like im running a denon unit but with a faster response in starting a song. I use this for my Mobile use and its superior. I also use it at a bar/lounge and its very clean sound. with adjustable eq boost levels.

If you know what a denon cd player feels like and you love it.. i would recommend this software who is either mobile of dj of night clubs. house music on this is cool also.. flawless mixing and its SIMPLE TO USE.

PsykologicalBeatzz
wrote
on
04-02-2009
@ 16:25
I Prefere Virtual Dj!
BPM-Studio Is Not That Good...

Estacy
wrote
on
09-05-2009
@ 18:46
Well, then again, I prefer CD players :p Computers only break down...

T_G
wrote
on
22-09-2009
@ 23:09
I Always play with CD or Vinyl but if there is a PC in that case I activate my BPM Studio portable
It's the best Club Program ever but that's my decision

So... I Prefer BPM Studio
Virtual DJ does it for you
by BPM you control it yourself
Create your FREE ACCOUNT now !
Some parts of this website require you to login. Using an account on DJResource has a lot of advantages such as:
Adding Content, getting Notifications, Like content, Downloading and Uploading Images and much more.
Sign Up
Create your account to get involved with the Community