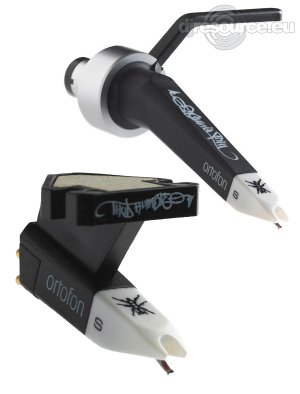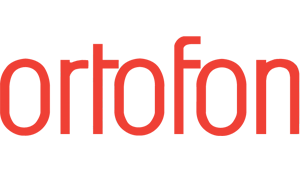 Model : Q.BERT
Brand : Ortofon
Brand website : &nbspwww.ortofon.com
Category : Stylus & Cartridge
Vote :
Nobody voted this as Favourite Stylus & Cartridge yet.
OK we understand you don't like ads (so don't we) but,


Please consider making this website possible by disabling your Ad Blocker.


Or become a Gold Member, they don't see ads.

Product Information
Ortofon's latest innovative dj cartridge, designed in conjunction with DJ Q-Bert and Thud Rumble. This cartridge was created for optimal performance across the board and features Ortofon's highest specs for scratching, record wear and output. The design is a combination of two of Ortofon's best cartridges, taking the sound technology from their popular top of the line Nightclub and the performance aspects of the Scratch, while improving on both in certain areas.

To begin with, initial testing shows that the QBert's stick to the groove as well as any other scratch cartidge on the market- no jumping or skipping even under the most trying circumstances. The resulting effects on record wear remain to be seen, but according to Ortofon, these are their best thus far. The output is also notable, coming in at an amazing 11-12mV, which is the highest of any dj cartridge we carry. And of course they maintain the legendary Ortofon sound quality with a wide frequency response and excellent reproduction of bass, mids, and treble. The QBerts are the first cartridge to excel in all these directions at once, bridging the gap between true scratching ability and professional grade sound quality.
Specifications

Output voltage at 1000 Hz, 5cm/sec. 11 mV


Channel balance at 1 kHz 1,5 dB


Channel separation at 1 kHz 22 dB


Channel separation at 15 kHz


Frequency range at - 3dB 20-20.000 Hz


Frequency response 20-20.000 Hz - 3 dB


FIM distortion at recommended tracking force, DIN 45.542 < 1%


Tracking ability at 315Hz at recommended tracking force 90 µm


Compliance, dynamic, lateral 12 µm/mN


Stylus type Spherical


Stylus tip radius R 18 µm


Equivalent stylus tip mass 0,6 mg


Tracking force range 3,0 g 30 mN


Tracking force, recommended 4,0 g (40 mN)


Tracking angle 20°


Internal impedance, DC resistance 1680 Ohm


Internal inductance 920 mH


Recommended load resistance 47 kOhm


Recommended load capacitance 200-400 pF


Cartridge color, body/stylus Blue/Blue


Cartridge weight 18,5 g


Replacement stylus unit Q.Bert
Do you like the Ortofon Q.BERT ??
DJResource / Ortofon © 2023
Create your FREE ACCOUNT now !
Some parts of this website require you to login. Using an account on DJResource has a lot of advantages such as:
Adding Content, getting Notifications, Like content, Downloading and Uploading Images and much more.
Sign Up
Create your account to get involved with the Community