Submitted by
Lead

on
26-03-2008
23:36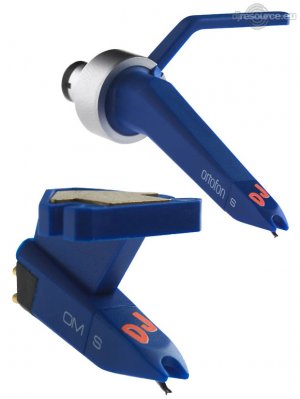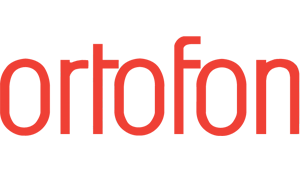 Model : CONCORDE DJ
Brand : Ortofon
Brand website : &nbspwww.ortofon.com
Category : Stylus & Cartridge
Vote :
1 votes for Favourite Stylus & Cartridge
OK we understand you don't like ads (so don't we) but,


Please consider making this website possible by disabling your Ad Blocker.


Or become a Gold Member, they don't see ads.

Product Information
This is probably the most widely used Ortofon cartridge, featuring high technical ratings across the board and an excellent reputation. The DJ-S is a proven professional-grade cartridge that is suitable for all types of DJs. It has a high output at 6.0mV and functions with good skip resistance, moderate record wear and durable construction. Before the Scratch came out, this was considered the best Ortofon for hip hop djs. This set one extra stylus (which offsets your initial cost).
Specifications
Output voltage at 1000 Hz, 5cm/sec. 6 mV

Channel balance at 1 kHz 2 dB

Channel separation at 1 kHz 23 dB

Channel separation at 15 kHz 15 dB

Frequency range at - 3dB 20-20.000 Hz

Frequency response 20-18.000 Hz + 3 / - 2 dB

FIM distortion at recommended tracking force, DIN 45.542 < 1%

Tracking ability at 315Hz at recommended tracking force 80 µm

Compliance, dynamic, lateral 9 µm/mN

Stylus type Spherical

Stylus tip radius R 18 µm

Equivalent stylus tip mass 0,6 mg

Tracking force range 2,0-4,0 g (20-40 mN)

Tracking force, recommended 3,0 g (30 mN)

Tracking angle 20°

Internal impedance, DC resistance 750 Ohm

Internal inductance 450 mH

Recommended load resistance 47 kOhm

Recommended load capacitance 200-600 pF

Cartridge colour, body/stylus Blue/Blue

Cartridge weight 18,5 g

Replacement stylus unit DJ S
Do you like the Ortofon CONCORDE DJ ??
DJResource / Ortofon © 2022
Create your FREE ACCOUNT now !
Some parts of this website require you to login. Using an account on DJResource has a lot of advantages such as:
Adding Content, getting Notifications, Like content, Downloading and Uploading Images and much more.
Sign Up
Create your account to get involved with the Community