Submitted by
Lead

on 08-03-2008 @ 16:21

4 votes for Favourite All-in-One Systems
Equipment not yet in use by any of our members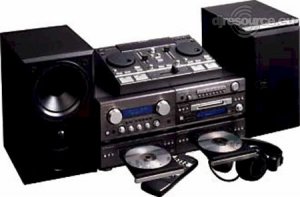 Pioneer mini mixset from the late 1990's. A basic and decent all in one mix deck. It contains 2 CD Players with all DJ functionality as you would ecspect. There is a wired Control set with the jog wheels, pitch and mix functions.

There is a build in 120W amplifier and a 3 way speaker system. Optional is an MD player to record your mixes to.
Content is © DJResource 2018.
There are 1 Comments

zee-eend
wrote on
20-05-2010
@ 16:22
o my god XD
Adding Content, Downloading and sending Messages on DJResource is for members only !
Registeration
Create your account to get involved with the Community