Submitted by
A-flex

on 24-03-2008 @ 17:33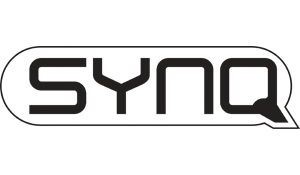 Vote :
Nobody votes this as Favourite yet.
Equipment not yet in use by any of our members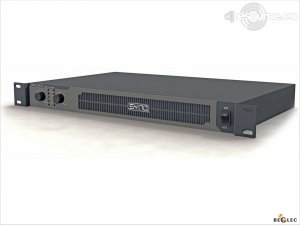 OK we understand you don't like ads (so don't we) but,


Please consider supporting us by disabling your Ad Blocker.


Or become a Gold Member, they don't see ads.
Digit 2K2 :: Product Description
A real breakthrough in professional amplifier technology: Synq introduces a new range of CLASS-D AMPLIFIERS with exceptional power and competitive pricing!
The extremely high efficiency, reduced power waste and very low heat dissipation are the main advantages of these PWM-amplifiers!
Incredible space savings for mobile applications: enclosure only 1unit high!
Incredible low weight: only 6,5kg!
Extremely high power output: 2x 1100Wrms @ 4ohms!
Output in bridge mode: 2200Wrms @ 8ohms
All the protections you can think of for professional use:
Signal + current limiters
Overload protection
Short circuit current protection
DC protection
Thermal protection
AC, VHF protection
Soft start
…
Very powerful bass response, also perfect for subwoofers!
Switchable 30Hz HPF (high pass filter) eliminates unwanted, power consuming, subsonic frequencies.
3 different working modes: stereo, bridge mode, mono mode (inputs linked)
Balanced in/outputs on XLR + 6.3mm jack
2 Speakon connectors (left and right outputs)
1 separate Speakon output for bridge mode
:: Technical Information
Power – stereo (or mono): 2x 600Wrms @ 8 ohms
Power – stereo (or mono): 2x 1100Wrms @ 4 ohms
Power – bridge: 1x 2200Wrms @ 8 ohms
Frequency response: 5 - 30.000Hz +/-1dB
THD: <0.04%
Input sensitivity: 1000mV
Input impedance: 10k balanced / unbalanced
S/N ration: >100dB
Crosstalk (8ohm/1kHz): 90dB
Damping Factor (8ohm/1kHz): >300
Slew Rate: 30V/uS
Weight: 6,5kg
Dimensions: 482x301x44mm (19"/1U)
Do you like the Synq DIGIT 2K2 ??
DJResource / Synq © 2020
Create your FREE ACCOUNT now !
Using an account on DJResource has a lot of advantages such as:
Adding Content, getting Notifications, Like content, Downloading and Uploading Images and much more.
Sign Up
Create your account to get involved with the Community