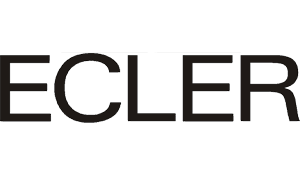 Vote :
Nobody votes this as Favourite yet.
Show Booths
2 times used in 2 DJ Booths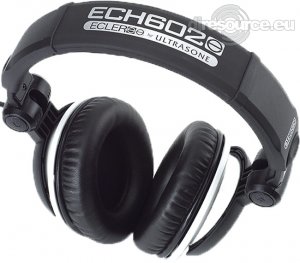 OK we understand you don't like ads (so don't we) but,


Please consider supporting us by disabling your Ad Blocker.


Or become a Gold Member, they don't see ads.
ECLER presents together with the prestigious German manufacturer ULTRASONE its new high quality professional DJ headphones. The ECH602 are a foldable, close-back headphones with reduced magnetic field emissions for professional users. The ECH602 feature the S-Logic Natural Surround Sound by ULTRASONE.
With normal headphones you have the impression that the music is being played in your head. The ECH602 from ECLER by ULTRASONE give you a natural 3 dimensional sound. The ECLER by ULTRASONE headphones are a high-class product which has been developed according to the most recent technical achievements. In fact ECLER by ULTRASONE headphones achieve the appellation 'surroundphone'. The reason for this can be found in the patented Natural Surround Sound System S-Logic™.

S-Logic™ Natural Surround Sound
With the development of the S-Logic™ Natural Surround Sound technology, ECLER by ULTRASONE
was able to create a new standard in surround sound perception of surround headphones:
S-Logic™ offers everyone individual, natural, simply perfect sound without any additional
sound devices. You may hear the music just like the soundmaster has mixed it. Basically: the better the recording, the more impressive the spatial hearing experience.

How does S-Logic™ Natural Surround Sound work?
Ordinary headphones have located the drivers parallel to the ear drum. With the S-Logic™
Natural Surround Sound the speaker has been moved into a decentralised position. You might ask yourself, why? The human being needs his individually different outer ear anatomy for the 3D understanding. The sound at first strikes the pinna and gets changed through the individual anatomy. This also works as a filter for different directions, which intensifies or weakens the frequency range. This frequency range will be processed by the human brain and then produces spatial listening. S-Logic™ does not change your personal hearing, it intensifies it for your listening pleasure.

ECLER by ULTRASONE safer hearing concept
With the S-Logic™ Surround Sound you perceive the same volume at significantly lower sound pressure (3–4 dB), up to 40 % less compared to the headphones of our competitors. As a result, hearing strain decreases and the danger of hearing damage may be reduced enormously.


Do you like the Ecler ECH602 ??
DJResource / Ecler © 2020
Create your FREE ACCOUNT now !
Using an account on DJResource has a lot of advantages such as:
Adding Content, getting Notifications, Like content, Downloading and Uploading Images and much more.
Sign Up
Create your account to get involved with the Community