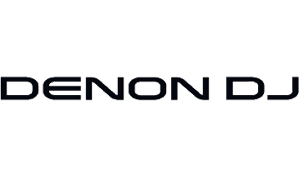 Vote :
1 votes for Favourite Player Tabletop
Equipment not yet in use by any of our members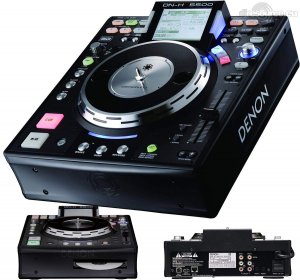 OK we understand you don't like ads (so don't we) but,


Please consider supporting us by disabling your Ad Blocker.


Or become a Gold Member, they don't see ads.
The Denon DNHS5500 Turntable is an exciting media player that will not only play back your favorite music media, but that also doubles as a MIDI controller.

2 Decks in 1
One of the most riveting features of the Denon DN-HS5500 is its independent dual deck-like operation with separate audio outputs. Deck 1 & Deck 2 can be operated simultaneously by a simple flip of a button, offering twice the power and creativity of a single deck. Each deck layer has full access to all the available features as well as your connected devices and music library. Additionally, when used as a MIDI controller, each deck layer can fully control 2 players from your favorite DJ software such as, PCDJ/Reflex LE, Serato Scratch LIVE, Traktor, etc.

High torque direct drive motor & spinning platter design
Denon's proprietary 12-pole direct drive brushless motor design is keeping the art of the 110-year old turntable alive and true to its native feel. It delivers instant full rotation speed with a powerful 2.5 kg/cm of start-up torque within 0.5 seconds for true turntable reaction and response. DJs can perform freely as if they were using a genuine analog turntable. Platter rotation can be changed from 33rpm to 45rpm for comfort.

Modular HDD
With its powerful and unique design, the Denon DH-HS5500 media player gives you the DJ full control over your internal hardware preference. The 2.5' HDD easily mounts to a removable caddy accessible from the front panel and is used to store your library as the secured 'internal' source playback.

External USB device support
Got a portable music collection stored on external USB media? No problem. The DN-HS5500 can support multiple external USB mass storage class devices direct, or via a USB 2.0 hub (sold separately). Connect your iPod, Jump Drive, and large USB Hard Drives for easy access to your small or extensive mp3/wav libraries. Simply plug these devices into the DN-HS5500 to obtain the powerful on-board features such as Instant Start, Seamless Looping, Scratching, and File Searching, just to name a few. It supports both MP3 & WAV file formats.

MIDI interface controller (PC/MAC)
The DN-S5500 is more than just player, it's also designed to interface & control a variety of popular DJ programs that supports USB MIDI in/out interface, either by user custom mapping or direct native support by the software vendor. Control your favorite DJ software or a hard disk full of music all from one clever player.

USB audio internal 24-Bit processing
Most DJ MIDI controllers on the market today don't include an internal sound card. The DN-HS5500 encompasses its own USB audio interface (sound card) which eliminates the hassle to source one and spend additional money. The internal power supply delivers optimum electrical specifications, resulting in best possible audio quality & performance, featuring industry-leading Burr Brown (a product of TI) 24-bit DAC processing for superior output audio fidelity. The USB audio interface includes 2-channel stereo output pair, 44.1kHz sampling ranges, and low-latency ASIO/OSX Core Audio support.

D-Sync
Link two players together by a single RJ45 cross-cable for MASTER/REMOTE operation. The Easy operation enables the DJ to make all their peripheral connections to a single player while having full control of your music devices from either side. The REMOTE Player has independent access to all connected devices including use of the keyboard function.

5 superb built-in DSP effects
Building the mood of your dance floor and remixing live has never been so easy with our on-board effects. Easily activate and have full parameter adjustments with a unique Dry/Wet mix control of the effects: Flanger, Filter-(High-Mid-Low), Echo, Tail Echo, and amazing Echo Loop.

3 platter effects
Brake (adjustable in real-time) Dump (reverse sound without losing true forward time, like a radio edit) Reverse (plays your music backwards and platter spins backwards too)

Mirror Mix
The exclusive Mirror Mix feature is like having two copies of the same track while juggling the mixer's crossfader back and forth with the other track being slightly delayed. Delay settings are adjustable from 1/8, 1/4, 1/2, 1/1, 2/1.

Large 3.8' display
The simple to follow bright display provides a visual text feedback of modes and parameters making it very intuitive for first time users to navigate without having to read the manual. The display options include split screen for simultaneous dual deck monitoring or larger single deck wide display mode, LCD contrast, LCD illumination levels, and inverse display image.

Pitch range & deep pitch resolution
For those DJs who perform long mix transitions and require high pitch resolution, the HS5500 features a 100mm long stroke pitch slider for smooth mixing, offering .02% for the 4% pitch range and .05% for the 10/16% pitch range. 24%/50%/100% ranges are also available.

Keyboard & intuitive file navigation system
The DN-HS5500 will support the 3 types of global USB keyboards (Qwerty, Qwertz, Azerty) in 9 different native languages for simplified song searches by: Artist, Album, Title, Genre, Year, BPM, File Name, Hot List, & Folder Structure. In addition, shortcut keys are assigned to perform various functions, and Latin-1 character searching is also available.

Playlist Creation & Hot List
The powerful on-board Playlist function allows you to create, edit, and save up to 3 different types of playlist categories: Top 40, Favorite, or Your Own Custom list. The Hot List feature stores immediate requests or songs you intend to play throughout the course of your gig. Once the Hot List file is played a check-mark appears next to it so there's no accidental replays.

File Transport Utility
You can now easily transport files to & from any connected device mounted to the player. This powerful function makes it easy to transport registered files, say from your USB thumb drive to another hard drive when connected, and updates your libraries at the same too.


Features


Builds database, edit & delete files from various drives


Create, edit & import playlists (.xml/.m3u)


Edit ID3 Tag information (.mp3/.wav)


Auto calculates the BPM and saves directly to the file (.mp3/.wav)


Built-In audio player to preview Database files from any location


Prints playlists for clients


USB diagnostics utility


Software upgradeable by USB


Digital outputs


Fader start


Instant start


Two-way CUE search system


Quick Jump/Beat Jump


3-way pitch bend


Relay play


Directional scratch lever


4-way BPM counter


Multi-Function platter modes


Next File function with Cross Fade


Memo function


Loop A/B trim


Hot starts & seemless looping


Key adjust


File transport utility


Playlist Creation & hot list


Keyboard & intuitive file navigation system


Pitch Range & Deep Pitch Resolution


Large 3.8' display


Mirror mix


USB MIDI/HID Interface: Controls any MIDI mapping DJ software (PC/MAC)


USB 2.0 Audio Interface: (24-Bit Internal Sound Card)


D-Sync: Connect two players together for shared device operation


Supports external USB Hub with up to 4 devices and USB KB


8-Way File Navigation System


Offers 9-Onboard Effects


2 Hot Starts


2 Seamless Loops


Includes Denon DJ Music Manager application


Automatic plug & play device detection, no driver required


Firmware is upgradeable for further feature enhancements


Do you like the Denon DN-HS5500 ??
DJResource / Denon © 2020
Create your FREE ACCOUNT now !
Using an account on DJResource has a lot of advantages such as:
Adding Content, getting Notifications, Like content, Downloading and Uploading Images and much more.
Sign Up
Create your account to get involved with the Community