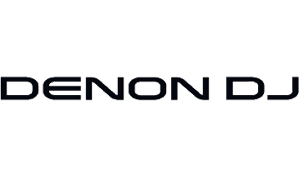 8 votes for Favourite Player CD/MP3 Tabletop
Show Booths
71 times used in 40 DJ Booths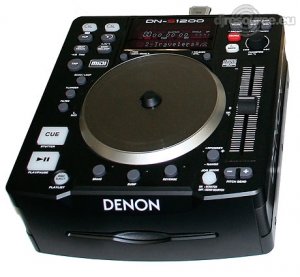 Brand new and weighing in at a mere 9 pounds, Denon's smallest CD/USB Media player packs high-end features not
found in much larger units.

Features


Compact, 9' wide


Controls DJ Audio/Video DJ Software by MIDI


Built-In sound card (USB Audio)


Touch sensitive scratch disc with feel of vinyl


Supports up to 50,000 wav/mp3 files from a USB device


Advanced file searching system by Keyboard


Pick next track and cross fade


4 on-board effects, including Echo Loop


3 platter effects


2 Hot Starts on the fly


Saves MEMO's


D-Link, shares two player's data together
Content is © DJResource 2018.
There are 5 Comments

timmyk
wrote on
01-10-2008
@ 21:34
kheb der zon 2 en als beginnende dj wel vrij tevreden van,
de effecten zijn wel niet echt super...
maar aangezien de prijs is dit een echte aanrader...

Tintin
wrote on
10-11-2008
@ 01:10
I have two of those. Primarily chosen as they are table tops that can handle USB external HD's AND you can easily search tracks with the keyboard.

E_187
wrote on
15-12-2008
@ 15:05
Ik wil ook 2 denon s haalen nou is mijn vraag of het wel goed spul is

LemonKick
wrote on
14-05-2010
@ 09:47
Denon is zeker goed spul, terug naar de gear. Ik zet m binnekort tegenover een Reloop RMP-3 en ik zie wel


dani-l2
wrote on
29-05-2012
@ 22:58
ok ik ben beginnend. en nou is mijn vraag als volgt. voor iemand die verstand heeft met het gebruiken van een mac. ik probeer de 2 denon's dns1200 aan te sluiten op traktor maar tot op heden geen succes. ik probeer namelijk via het midi menu mijn apparated te aggregaten geen idee hoe dit in het nederlands heeft. maar hij wordt niet herkend door mijn mac. waar kan dit aan liggen. dit moet ik namelijk eerst doen voordat hij ze in traktor zal herkennen want in traktor geeft ie ze ook niet aan.
Adding Content, Downloading and sending Messages on DJResource is for members only !
Registeration
Create your account to get involved with the Community