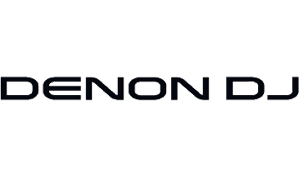 Vote :
5 votes for Favourite Player Tabletop
Show Booths
61 times used in 39 DJ Booths
OK we understand you don't like ads (so don't we) but,


Please consider supporting us by disabling your Ad Blocker.


Or become a Gold Member, they don't see ads.
Imagine being able to leave your crates of CDs at home and just carry a few discs packed with hours of MP3 files. The DNS1000 is a compact, feature rich CD/MP3 player carefully designed to fit the requirements of today's DJ's. Denon included advanced MP3 features such as: Seamless Looping with B Point Trim; Scratching; MP3 Hot Starts - MP3 Effects; C.B.R. & V.B.R encoding up to 320 kps; ID3 Tags, displays: (Title, Artist, Album); MP3 File Search System (locate your files by name fast and easy).

Next Track Function w/Cross Fade
Storing hundreds of your favorite MP3s on one disc is great. What if you want to play other files from the same disc back to back? With Denon's Next Track Reserve function, you can search for a song by name and cross fade seamlessly to that file for a smooth nonstop mix. The crossfade time is user adjustable. Works with CD and MP3 disc.

Features


Instant Start (0.02sec)


CR-R/RW Disc Playback


Pitch Control / Pitch Bend


Key Adjust


EOM (Flashes the status time bar when the track is about to end)


Shock-Proof Memory: 20 sec (CD), 100 sec (MP3)


Fluorescent Tube Display with Dot Matrix text support


Platter Hold: Extreme pitch bend by the Scratch Disc +/-100%


Fast Search/Manual Search


Quick Jump: Jump around within a track with precise user adjustable increment time steps


Software Upgradeable by CD-ROM disc.


100mm long stroke Slider with center click for Playback Speed Control


Seamless Loop: Two seamless loops are available. (CD or MP3)


Two Hot Starts (A1 and A2) can be made on the fly and used as a stutter point as well. (CD or MP3)


Loop End point B Trim/Move: The B point for the seamless loop can be adjusted on-the-fly


CD Text Support (with scrolling display for long names)


Power On Play


CD Memo Function
Cue point, Playback Pitch, Pitch Range, Pitch ON/OFF, Key Adj ON/OFF, and Seamless Loop A and B data can be stored for later recall.


Specifications


Frequency response: 20 Hz -- 20 kHz


Total harmonic distortion: 0.01%


S/N ratio: 95 dB


Channel separation: 85 dB


Analog outputs (1 kHz, 0 dB playback) Output level: 2.0 Vrms, 10 kohm


Digital outputs : coaxial, Signal format: IEC958, Type II


Power consumption: 15 watts


Dimensions: 26 x 92 x 215 mm


Weight: 3.0 kg
Do you like the Denon DN-S1000 ??
DJResource / Denon © 2020
There are 4 Comments

buster
wrote on
13-06-2008
@ 14:18
Very nice for a beginner, and someone who's looking for quite cheap and quite profwssional equipment. The plate for me is big enough, its easy to operate once you get used to it, scratching is a bit difficult as you have to push the plate in order to scrach. Great, small, basic cd player to practice at home.

Tijnie
wrote on
13-06-2008
@ 15:12
This is a very good table top. The only thing that bothers me is that it is pretty small to play with.

Joozt
wrote on
05-02-2009
@ 10:16
Kan iemand me vertellen of je op deze speler om de plaat 'een zetje te geven' alleen de pitch-bend knoppen kunt gebruiken, of ook de jog-wheel (zoals bij Pioneer)?
Decepticon
wrote on
11-02-2010
@ 12:52
Zelf ook zeer tevreden over deze mixers. Was vanaf dag 1 verliefd op deze spelers. Heb ze nu 2 maanden en heb er erg veel plezier van. Het jogwheel werkt qua bend niet helemaal zoals ik gewend was op de Gemini 1800X, maar de pitchbend maakt dat ruimschoots goed. Zeker een aanrader, veel opties en gadgets voor een goede prijs!
Create your FREE ACCOUNT now !
Using an account on DJResource has a lot of advantages such as:
Adding Content, getting Notifications, Like content, Downloading and Uploading Images and much more.
Sign Up
Create your account to get involved with the Community