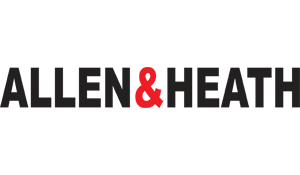 Vote :
Nobody votes this as Favourite yet.
Show Booths
1 times used in 1 DJ Booths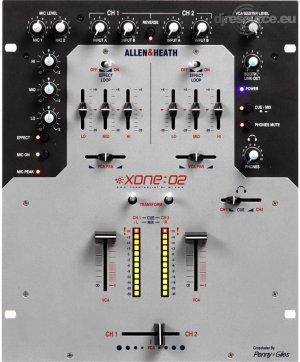 OK we understand you don't like ads (so don't we) but,


Please consider supporting us by disabling your Ad Blocker.


Or become a Gold Member, they don't see ads.
Stereo pro turntablist DJ mixer

From inputs to outputs, we created Xone:02 to be the world's greatest battle / scratch mixer. Every fader is a deluxe VCA design, they're all reversible, they all have contour controls and they can all be easily replaced by removing the steel faceplate. We've kept the fader area clear for action and we've kept controls like pan and EQ out of the way on low profile sliders. Even the transform switches can be rotated to work the way you like them. Don't go into battle with anything less.

2 Dual Stereo Channels
Channels have RIAA [RCA] inputs, switchable to line, plus stereo line level inputs [RCA], each with gain control. Powerful 3 band 'music' EQ on sliders. High quality 45mm faders. Input reverse switch for battle mixing. Pre fade monitoring on 12 segment 3 colour peak reading bar meters



Mic Channel
2 XLR inputs with separate gain controls, on switch and 3 band EQ with HPF. Routes direct to mix outputs. FX insert on button



Stereo Mix Outputs
Balanced mix outputs on XLR with multi-point VCA level master control. The mix output level can be displayed on the 12 segment 3 colour peak reading bar meters



Booth Output
RCA outputs with level control for booth / link out to additional 'daisy-chain' mixers



FX Loop
Channels have an effect loop on switch with silent FET switching. Effect insert points are separate [TRS] inputs and outputs



3 Band EQ
Powerful 3 band 12dB/oct EQ with ëasymmetricí characteristic: 6dB boost emphasis and -26dB cut for frequency band elimination



Penny&Giles VCA Crossfader
An ultra-high quality Penny & Giles conductive plastic crossfader comes fitted as standard on the Xone:02. Replacement of crossfaders is easy - it takes only minutes to remove the faceplate and replace the fader unit.
Do you like the Allen&Heath XONE 02 ??
DJResource / Allen&Heath © 2020
Create your FREE ACCOUNT now !
Using an account on DJResource has a lot of advantages such as:
Adding Content, getting Notifications, Like content, Downloading and Uploading Images and much more.
Sign Up
Create your account to get involved with the Community