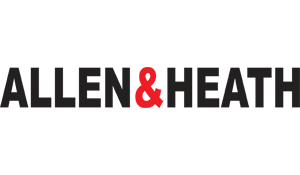 Vote :
Nobody votes this as Favourite yet.
Show Booths
2 times used in 2 DJ Booths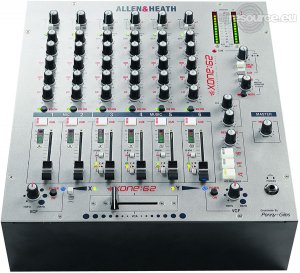 OK we understand you don't like ads (so don't we) but,


Please consider supporting us by disabling your Ad Blocker.


Or become a Gold Member, they don't see ads.
Voted Best Club Installation Mixer in the DJ Magazine Techno-Scan Awards 2002 & 2003

This purebred club mixer has truly raised the bar in terms of club audio quality. It's also quickly become the mixer of choice for many of the world's greatest DJs, thanks to its pristine sound, its phenomenal VCF filters and its creative 4 band EQ. Club owners – if you want to know how good your big-money speaker system could sound, try it with a Xone:62.


Features


6 Dual Stereo Channels
CH 1&2 have XLR Mic inputs and [TRS] stereo line level inputs, with 'corrective' EQ. CH 3-6 have stereo RCA RIAA turntable inputs and stereo RCA line level inputs, plus powerful 4 band 'music' EQ. All channels have 3 colour bar meter and gain control, EQ on switch and 60mm fader. CH 3-6 have X-fade assign section. You can hook upto 12 devices to this mixer.



Stereo Mix Outputs
Balanced mix outputs on XLR with level control, plus secondary RCA 'music only' outputs for recording. A post fade [TRS] mono sum output is also provided. The mix signal is displayed on 12 segment 3 colour bar meters



Auxiliary Send
All channels have a stereo auxiliary send which can be individually switched pre or post fade. There is also a post crossfader send to this stereo aux, so a program feed to a zone is possible. The outputs are [TRS] jacks



4 Band EQ
Powerful 4 band EQ with 'asymmetric' characteristic on CH 3-6; 6dB boost to preserve headroom and -26dB cut for creative mixing. CH 1&2 have 'corrective' EQ for mic & line control. EQ on switches are provided



VCA Cross Fader
Conductive plastic, high quality 45mm Penny & Giles fader with curve switchable to cut or dip. Channels 3-6 can be assigned to X left side or Y right side, with green / yellow led indication. The fader is a VCA design, so wear and tear does not affect audio. Drop-in replacements. Pan trim control for imbalance



Voltage Controlled Filters
2 filters [1 for each side of the x-fader] with choice of High Pass, Band Pass, Low Pass or multiples e.g. notch. Resonance - adjusts Q from 'mild to wild'. Sweep controls from 100Hz to 20kHz with blue led on switch



Engineer / DJ's Toolbox
High powered headphone output with level. 'Music only' Booth output on [TRS] jacks with level. 12 segment 3 colour bar metering displays mix or cue/monitor section. Channel cue overrides the monitor selected in the phones [option for post-EQ on CH 3-6]. Split Cue sends cue signals to left and selected program to right. Mute kills booth monitor output. Booth Mono sum button for phase and compatibility check



PSU
High performance internal switched-mode power supply. Universal mains input voltage



Configuration options
Internal links: individual channel aux sends to pre-EQ and CH 3-6 cue to post-EQ. 9 pin user connector (D-type female) for custom modifications and remotes (require competent installation or service personnel)
Do you like the Allen&Heath XONE 62 ??
DJResource / Allen&Heath © 2020
Create your FREE ACCOUNT now !
Using an account on DJResource has a lot of advantages such as:
Adding Content, getting Notifications, Like content, Downloading and Uploading Images and much more.
Sign Up
Create your account to get involved with the Community