Submitted by
Lead

on 28-07-2008 @ 03:39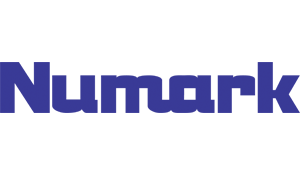 Vote :
Nobody votes this as Favourite yet.
Show Booths
1 times used in 1 DJ Booths
OK we understand you don't like ads (so don't we) but,


Please consider supporting us by disabling your Ad Blocker.


Or become a Gold Member, they don't see ads.
The CDN-34 was designed for the audio professional that demands the best at a reasonable price. The CDN-34 is the worlds first dual-transport CD player to incorporate 12 seconds of anti-shock® memory plus the capabilities of true instant start, seamless looping, and a unique stuttering effect.
Features
Anti-Shock® Memory
The music never stops! Anti-shock allows the CDN-34 to be jostled for 6 seconds per side and not skip while playing. If shocks should ever exceed 6 seconds then the last 2 seconds of music will repeat until continuation can occur.


True Instant Start
Prior to hitting play the unit stores the start of a track into it´s RAM buffer memory. This buffer allows this unit to start with positively no delay from CD rotation. Any dead audio space at the beginning of a recorded track is automatically eliminated prior to play.


Stuttering
This one of the most innovative tools to be ever included on a DJ CD Player. This exciting feature is allows the DJ to select any point in the music, on the fly, for retriggering play start instantly. The first default is set at the initial cue point allowing you to press the stutter button and automatically restart on the beat seamlessly. Following stutters can be set with the Loop In button. This is a great tool for seamlessles restarting a track on the beat to extend a fast approaching mix conflict or picking a key vocal to stutter with.


Seamless Looping
When you set loop points the CD player stores music from the loop point into it´s RAM buffer memory. This allows the music to be looped with no restrictions on loop length. The loop can be set and edited before you play a track or on the fly. The loop points are also remembered from track to track


Combination Pitch/Cue Jog Wheel
When the music is playing the pitch wheel will temporarily bend the pitch of the music up to +/-16% by rotating the wheel clockwise to speed up or counterclockwise to slow down. The amount of pitch change is determined by your speed of rotation. When the CD is paused the jog wheel will act as a slow frame search control. There are 75 frames per second of music for precision alignment. The manual pitch adjust moves the music +/-12% .


Enormous Backlit Display
Shows modes for current play status; track remain, elapsed, or full CD remain time with track number, minutes, seconds and frames; a time progress bar; program status; loop status; single or continuous play; pitch change percentage; and song BPM.


True Continuous Play

Beat Counter with TAP

Program Play - Preprogram a sequence of up to 30 songs to play so you can walk away.

3 Speed Forward/Reverse Scanning Wheel - Quickly find play points.

+10 Tracks Skip Search - Rapidly select track numbers.
Specifications
Quantization: 16-bit linear/channel, 3 beam laser

Oversampling rate: 8 times

Frequency response: 20Hz-20KHz

Channel separation: 86dB

T.H.D. + NOISE: 0.01%

S/N ratio (IHF-A): 94dB

Output level: 2.0Vrms

Short access time (Play next track): less than 1.7sec

Long access time (Track 1 ->Track 20): less than 3sec

Start Time: less than 0.3 sec

Digital Output: Type 2, form 1, S/PDIF (Sony/Phillips Digital Interface Format)

Power Supply: 115/230V AC, 50/60Hz

Power Consumption: 25W

Dimensions Main Unit: 482mm x 88.8mm x 264mm (without feet)

Dimensions Control Unit: 482mm x 88.8mm x 75mm (without feet)

Weight Player Unit: 5 Kg

Weight Control Unit: 2 Kg
Do you like the Numark CDN 34 ??
DJResource / Numark © 2020
Create your FREE ACCOUNT now !
Using an account on DJResource has a lot of advantages such as:
Adding Content, getting Notifications, Like content, Downloading and Uploading Images and much more.
Sign Up
Create your account to get involved with the Community