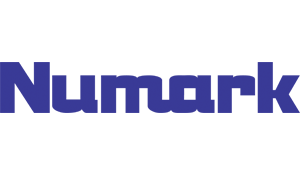 Nobody votes this as Favourite yet.
Equipment not yet in use by any of our members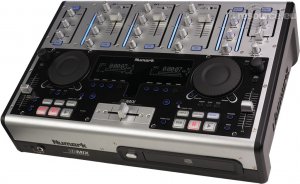 The Numark HDMIX is based on the now classic CDMix range of 'all in one' CD players and mixers but the HDMix has a built in 80gb hard drive!
At the core of the HDMIX is an 80 GB replaceable built-in hard drive coupled with a CD drive. The CD drive is included for performance playback and ripping music directly to the internal hard-drive eliminating the need for DJ's to transport CD's. To further simplify computer connectivity the HDMIX includes USB 2.0 and is compatible with MAC and PC computer platforms. The HDMIX allows the user to record directly to the hard drive from any input source, including the ability to record a live performance while in action. The HDMIX provides full support for MP3, WMA, WAV, Ogg Vorbis, and FLAC (lossless) formats—enabling DJs to dramatically reduce the volume/weight of the music library they transport—making their work easier. The new HDMIX Station offers track search by artist, album, song, genre, and BPM. The HDMIX incorporates a professional three-channel mixer with Metering, Gain and EQ controls on each channel. Additional inputs are provided for connecting additional line sources or turntables. Outputs include master XLR balanced as well as unbalanced and booth outputs.

User replaceable 80 GB HD

A three-channel professional mixer with EQ & Gain on each channel.

CD drive for ripping and CD playback

One display area controls all of your music

Support for MP3, WMA, WAV formats

Large jog wheels for pitch and scratch control

Beatkeeper™ technology with auto-synchronization of loops, effects, and MIDI devices

Track search by artist, album, song, genre, and BPM

Automatic track identification and naming through the onboard Gracenote ® Music Recognition Service

Record to hard drive while performing

Create custom playlists while performing

Mac/PC compatible (no special software required)

Large jog wheels for pitch and scratch control

Keyboard included for fast searching

XLR and analog RCA line outputs
Content is © DJResource 2018.
Adding Content, Downloading and sending Messages on DJResource is for members only !
Registeration
Create your account to get involved with the Community