Submitted by
Berbo

on 08-03-2008 @ 16:23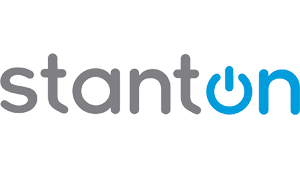 Vote :
Nobody votes this as Favourite yet.
Show Booths
4 times used in 2 DJ Booths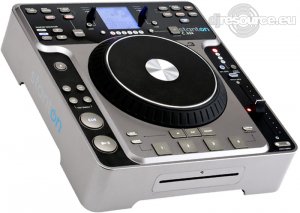 OK we understand you don't like ads (so don't we) but,


Please consider supporting us by disabling your Ad Blocker.


Or become a Gold Member, they don't see ads.
Packing all of the benefits of our best-selling C.314 plus an abundance of upgraded features, the new C.324 is a must-have for any true CD DJ. This tabletop, slot-loading CD player is designed for MP3 DJs who want to scratch CDs like vinyl, and has everything needed for ultimate performace. With specialties such as MP3 playback with onboard file and folder browsing, onboard pattern and real-time sequencer for drum machine style performances, 7 onboard digital effects, and a sleek slot drive, we've taken everything about the C.324 to the next level... except the price tag.
REAL-TIME SAMPLE/LOOP SEQUENCING
The C.324 has added real time trigger pads that offer real-time sample / loop sequencing. This means that trigger patterns can now be recorded in real time and looped instantaneously. Drum patterns and loops can be manually resequenced and then looped to bring a completely new twist to live DJ remixing. This functionality is usually only achieved on drum machines. Using the C.324 sequences can be created in seconds compared to minutes using drum machines.
BEAT SYNCHRONIZED SAMPLES AND LOOPS
The C.324 can record Loops and Samples, with the length determined by the Time setting. This new feature makes it easy to set up perfect seamless loops. The C.324 also allows for the creation of beat synchronized loops based off of the current song's BPM. This means that a perfectly timed seamless loop can be set on-the-fly with one button press. Once a beat synchronized loop has been set it can be trimmed or expanded in real time by beat increment. By trimming the beat, a one bar loop can be turned into a 1/2 bar loop, 1/4 note or 1/8th note. Smaller loops can be expanded in the same fashion.
SLOT LOADING MECHANISM
The C.324 has a slot loading CD mechanism with LED for quick loading of CDs into the unit in low light situations.
Tabletop CD Player with Touch Sensitive Jog Wheel for Scratching and Beat Juggling
CD Slot Drive Mechanism
MP3 Playback with Text Display and Onboard File and Folder Browsing
Onboard Pattern and Real-Time Sequencer for on-the-fly Drum Machine Style Performances
7 High-Quality Beat Synchronized Effects: Filter, Auto Filter, Echo, Phaser, Flanger, Transform, Pan
Auto and Manual BPM Control
Vinyl Emulation with Adjustable Platter Start / Brake Speed
Adjustable Pitch (+/- 8%, 16%, 25%, 100%) with Pitch Bend
Key Lock Allows a Song's Tempo To Be Changed Without Affecting the Original Key of the Song
Reliable Anti-Shock Playback with Auto Cue
Blue LCD Display with Visual Marker for
S/PDIF Digital Output
Frequencey Response 20 Hz to 20 kHz +/- 1.5 dB
THD+N: With 20 kHz Low Pass Filter 0.015% at 1 kHz
S/N Ratio: With 20 kHz Low pass filter and IHF-A Weighted 85 dB
Output Level +6 dBV (1 Vrms) +/- 1dB at 1kHz, 0dB
Channel Balance Within 1 dB at 1kHz, 0dB
De-Emphasis Response +3/-0 dB at 16kHz, -20 dB
Channel Separation: With 20 kHz Low pass filter and IHF-A Weighted 90 dB at 1kHz, 0 dB
Power Supply AC 230V, 50Hz, 15W
Dimensions 318 (W) x92(H) x358(D) mm
Weight 4.4 Kgs.
Do you like the Stanton C.324 ??
DJResource / Stanton © 2020
Create your FREE ACCOUNT now !
Using an account on DJResource has a lot of advantages such as:
Adding Content, getting Notifications, Like content, Downloading and Uploading Images and much more.
Sign Up
Create your account to get involved with the Community