Submitted by
Lead

on 08-03-2008 @ 16:23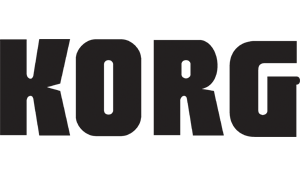 Vote :
Nobody votes this as Favourite yet.
Show Booths
4 times used in 4 DJ Booths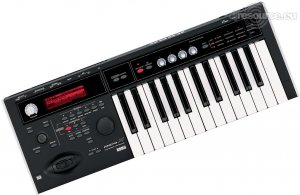 OK we understand you don't like ads (so don't we) but,


Please consider supporting us by disabling your Ad Blocker.


Or become a Gold Member, they don't see ads.
A compact and portable synthesizer that delivers plenty of sonic power, advanced control, and up-to-date integration with computer-based music systems.
It will always be true that the most important thing for a music creator is to have great sounds to inspire and help realize your ideas. The Korg microX music synthesizer is packed with a full complement of wonderful sounds generated by the acclaimed HI synthesis system featured on the world-famous TRITON series. Designed to fit into today's computer-based home and on-the-go studio, the microX is the perfect complement for any musical genre, production style, and performance scene.
The microX packs a broad range of sounds and functionality into a compact package. It will easily fit into your production environment, and gives you plenty of freedom in setting up your performance system. For convenient transportation and storage, the microX comes standard with a plastic carrying case.
High-quality sounds delivered by the HI synthesis system used on the world-famous TRITON series.
640 programs based on a new 64MB ROM, covering a wide range of styles.
Combinate up to eight programs. 384 preloaded combinations are provided.
Up to four high-quality effects can be used simultaneously
4 channel audio output. allows sophisticated sound-creating and mixing techniques
Multi Sets provide easy setup and instant recall of 16-part multi-timbral groupings
Dual polyphonic arpeggiators provide a wide range of possibilities
External control setups can be used to control your DAW software, soft synths and other devices.
USB connector allows direct MIDI connection to your computer.
Editor and Plug-in software are included for editing of microX sounds from within your software
Joint 1619
(mp3, 3.26 MB) By Frank McComb
Solar Eclipse
(mp3, 3.45 MB) By Jack Hotop
Future Boogie
(mp3, 3.63 MB) By Reel People
Musical Journey
(mp3, 3.12 MB) By Jack Hotop
Arabian Adventure
(mp3, 3.67 MB) By Jack Hotop
All demos ©2006 KORG Inc. - all rights reserved.
The microX's sound generator is the same HI synthesis system used by the TRITON series. In addition to Korg classics, many new PCM waveforms created specifically for the microX are provided, with a special emphasis on cutting edge synth and dance sounds, as well as unique ethnic timbres.
Effects are an important part of your sound, and the microX lets you use up to four of them simultaneously; one insert effect, two master effects, and one master EQ. You can choose from 89 different types of effects, with realtime modulation and tempo-based control of many of them.
Taking full advantage of this rich array of synthesis power, there are 640 Programs created by Korg's renowned team of sound designers, covering all musical styles including dance, electronica as well as more traditional needs. In addition, you can combine up to eight of these programs into a Combination to create even richer and more complex tones, with 384 Combinations preloaded.
No matter how many sounds an instrument may boast, it can't claim to be "easy" unless you can quickly find the sound you need. The microX's sound search functionality is based on the category select function acclaimed on Korg's workstation series, with a dedicated Category button to access this handy aid. It is further enhanced by direct access to the most popular categories such as synth, keyboard, bass, and drums from front panel buttons, making selecting the desired category even more intuitive. There's also an Audition button that automatically plays an appropriate demo phrase for each sound you select, making it easy to get a quick idea of how to use that sound effectively.
The microX has an innovative ClickPoint cursor for fast navigation and a large dial for value changes, making operation a simple and intuitively obvious process of "select and set."
Don't let its small size fool you – not only is the microX a great sounding small synth that fits well into desktop studios and "on-the-go" music making, it makes a perfect expander sound module thanks to the voicing care that covers the full range possible from larger keyboards and controllers.
In addition, the microX plays another role as a superb controller. The 25-note velocity-sensitive keyboard is a perfect when space is at a premium, and the joystick can control multiple parameters simultaneously in all four directions. Besides being used to tweak and modulate the internal sounds, effects and arp parameters, the four knobs on the panel can be used via the External Control function to control up to twelve parameters on your computer DAW software, soft synths or a hardware sound/effects module. Sixty-four external control templates are provided for popular software synthesizers and DAW programs, so you can start using this function right away.
Editor software for easily editing the microX's sounds from your computer is also provided. You can use the editor as a stand-alone program, or as a plug-in within your DAW software, providing seamless linkage of all microX operations with your DAW.
The microX's dual polyphonic arpeggiators provides a great shortcut to even more creative musical enjoyment. In addition to five basic arpeggio patterns, the microX provides 251 different phrases, covering everything from simple patterns to complex polyphonic phrases and drum grooves. You can also create your own original patterns and store them in any of the internal memory locations.
In addition to the usual two-channel output, the microX provides two individual outputs that you can use to output specific parts independently. This is convenient when you want to send separate signals to external recording devices, or if you want to try out different playback setups for new acoustic adventures.
Tone Generator: HI (Hyper Integrated) sound engine
Sampling Frequency: 48 kHz
Memory: 64 MB PCM ROM for max 642 multisamples + 929 drumsamples
Keyboard: 25-key, velocity sensitive
Number of Effect Types: 89 (available for Insert effect and Master effects)
External Control: 64 sets (12 controls can be assigned in a set)
Display: 240 x 64 dots LCD with backlight, graphical user interface
Polyphony
- 62 voices, 62 oscillators (in single mode)
- 31 voices, 62 oscillators (in double mode)
Effect Section
- Stereo digital multi-effect system – all can be used simultaneously
- 2 Master Effects (mono in, stereo out)
- 1 Insert Effect (stereo in/out)
- Master EQ (3-band stereo)
Programs, Combinations, Multi-sets, Drumkits
- 640 user Programs (640 preloaded)
- 384 user Combinations (384 preloaded)
- 128 user Multi-sets (16 preloaded)
- 40 user Dumkits (30 preloaded)
- GM sound map compatible - 128 programs + 9 GM2 drum kits (ROM)
Dual Polyphonic Arpeggiator
Two arpeggiators, useable simultaneously in Combination and Multi Modes, one arpeggiator can be used in Program Mode. 5 presets, 251 user arpeggio patterns (251 preloaded)
Controllers
- Joystick
- octave up/down switch
- REALTIME CONTROL knobs 1~4
- Audition key
- Category key
Outputs
- MAIN-L/MONO, R
- INDIVIDUAL-1, 2
- Headphones
Control Inputs
- Damper (half-pedaling supported)
- Assignable switch/pedal
MIDI: In, Out
USB: Type B (transmits MIDI only)
Power Supply: DC 12 V
Current Consumption: 10 W
Dimensions: 606 (W) x 226 (D) x 80 (H) mm
Weight: 2.4 kg
Do you like the Korg MICRO X ??
DJResource / Korg © 2020
Create your FREE ACCOUNT now !
Using an account on DJResource has a lot of advantages such as:
Adding Content, getting Notifications, Like content, Downloading and Uploading Images and much more.
Sign Up
Create your account to get involved with the Community