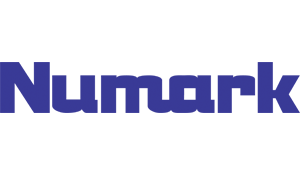 Vote :
3 votes for Favourite Player Tabletop
Equipment not yet in use by any of our members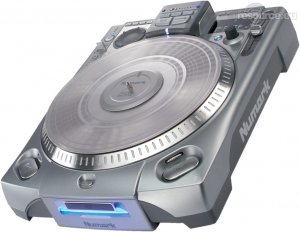 OK we understand you don't like ads (so don't we) but,


Please consider supporting us by disabling your Ad Blocker.


Or become a Gold Member, they don't see ads.
The new HDX is the most advanced DJ media player on the market and is styled after Numark's highly successful CDX player. An on-board 80GB hard drive (loadable via USB 2.0) and a slot load CD drive, make the HDX a perfect tool for professional and aspiring mobile DJs as well as club installers.

The HDX also features an on–board Gracenote™ CD database to automatically recognize and tag audio CDs, for added convenience. Enhanced search capabilities, which can be utilized via an included keyboard, facilitate easy file location by artist, album, genre, track and even BPM.

When it comes to real scratch feel, pro DJs agree that nothing beats vinyl. In this area, the HDX is the best in its class, featuring an ultra–high torque, motorized 12–inch platter that holds a real user–replaceable vinyl record. The HDX also records live via analog inputs and encodes the input signal directly to the hard drive.

The HDX is the only device of its kind to allow recording to take place during playback; empowering DJs to record their own live performances.

In addition, the HDX houses your entire music library, which enables you to travel light, and revolutionize your DJ arsenal in the process. The future of DJing is here.


Features


Removable 80GB laptop hard drive provides portable storage for thousands of songs


Hard Drive Playback of MP3, WMA, WAV, Ogg–Vorbis, and FLAC (lossless) formats


Search by artist, album, song, genre, BPM or playlist


USB 2.0 for fast loading


Rip and Encode Audio or Data CDs to the HD


Record tracks or your whole set, through analog input, as raw WAV or MP3 encoded files (record

function works during playback)


Create your own custom playlists, at home or while you DJ


Illuminated slot–load CD Drive for playing CD Audio and MP3 Data CD/CDR/CDRW files, DV–R


User–updateable through Internet downloads


MAC/PC compatible


Keyboard included


Specifications
MOTOR
type: Heavy duty turntable motor with 12" aluminum platter
wow/flutter: 0.15% max
speeds: 33, 45 RPM
brake time: 0.25 to 8 sec
start time: 0.25 to 6 sec
instantaneous torque: 4.7 kgf cm

POWER SUPPLY
type: Internal transformer with voltage selector switch, internal switching power supply
connector: Standard IEC
voltage: AC 115V/230V ~ 50-60Hz
consumption: 40W

CD PLAYER
type: IDE slot-load, 8X minimum speed
media: CD, CD-R, CD-RW, MP3 CD

HARD DRIVE
type: 2.5-inch x 9.5mm IDE laptop hard drive, ATA-6, 8192kB data buffer, 4200RPM minimum
mounting: M3 screws

AUDIO
analog output: 1.3V RMS+/- 0.2V
harmonic distortion: Less than 0.02%
snr: More than 85dB
separation: More than 85dB
dynamic range: More than 80dB
output level: 1.3V+/0.2V (1KHz 0dB)
channel balance: +/-1dB
frequency response: 20-20kHz
digital output: Type 2, form 1, S/PDIF

PHYSICAL
dimensions: 14.5" by 17.75" by 5.25" (368mm by 450mm by 130mm)
weight: 22.0 lbs (10kg)

Do you like the Numark HDX ??
DJResource / Numark © 2020
Create your FREE ACCOUNT now !
Using an account on DJResource has a lot of advantages such as:
Adding Content, getting Notifications, Like content, Downloading and Uploading Images and much more.
Sign Up
Create your account to get involved with the Community