Submitted by
Lead

on 08-03-2008 @ 16:23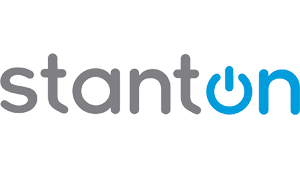 Vote :
Nobody votes this as Favourite yet.
Equipment not yet in use by any of our members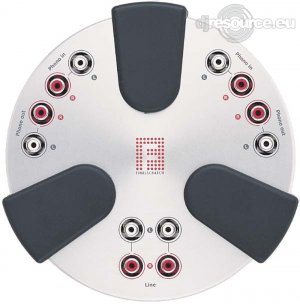 OK we understand you don't like ads (so don't we) but,


Please consider supporting us by disabling your Ad Blocker.


Or become a Gold Member, they don't see ads.
FinalScratch® is the ultimate way for DJs to combine today's digital technology with the analog control of the past. By using FinalScratch with your existing turntables or CD player and mixer, you can control and manipulate digital audio files (WAV, MP3, etc.) the same way you always have—using your hands to cue, mix and scratch with the exact response and feel of real vinyl.

Just load any digital audio file onto your computer, then pick and choose from your own playlist as you load tracks into two 'virtual' decks. Your computer becomes your record box—there's no need to travel with bulky records and CDs. With FinalScratch, you can bring thousands of songs to any gig! Producers can even load new remixes and edits created in the studio and instantly play them without the need to cut costly acetates.

FinalScratch can work with any DJ setup consisting of turntables or CD players and a mixer. You can even use it at a club: simply connect the ScratchAmp™ to the club's mixer and you're ready to go. What's more, many of the world's best nightclubs have already installed ScratchAmps in the DJ booth, so DJs can show up with just their laptop and FS records.
Features

Access thousands of songs instantly from your computer hard drive


Leave your precious vinyl and CDs at home


Easy setup and integration with any turntable


Plays all popular digital formats: WAV, AIFF, MP3, CD audio


Get the feel of vinyl with the convenience of digital technology


Buy new music from legal download sites and play it instantly


Play two copies of any record in your collection for instant beat-juggling

FS 1.5 requires optional CD Adapter kit for CD player control.

FinalScratch Packages
FinalScratch 1.5 include three basic elements: The ScratchAmp (audio interface), Traktor FS software (Mac or PC), and time-coded records.

The ScratchAmp is used to connect your turntables to your computer. The FinalScratch software is where you manage your track collection—using special folders called Record Boxes—and assign tracks to the two onscreen decks. The software provides a visual representation of the music, needle position for each audio file, and remaining time for each audio file.

The special vinyl records used with FinalScratch contain digital information called 'timecode,' and are used to mix digital audio files from your turntables. All mixing is done directly from the turntables—including pitch adjustments, cueing, pitch bends, and even scratching. FinalScratch records can be used in combination with traditional analog records or CDs when mixing your set.

FS 1.5 includes


USB ScratchAmp


Traktor FS 1.5 software


3 FS Standard Records


Power supply and USB cable
Do you like the Stanton FINALSCRATCH 1.5 ??
DJResource / Stanton © 2020
Create your FREE ACCOUNT now !
Using an account on DJResource has a lot of advantages such as:
Adding Content, getting Notifications, Like content, Downloading and Uploading Images and much more.
Sign Up
Create your account to get involved with the Community