Submitted by
Lead

on 08-03-2008 @ 16:23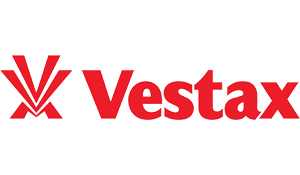 Vote :
1 votes for Favourite Player Tabletop
Show Booths
5 times used in 3 DJ Booths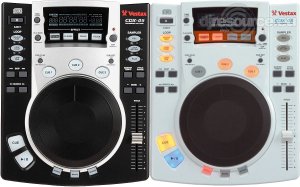 OK we understand you don't like ads (so don't we) but,


Please consider supporting us by disabling your Ad Blocker.


Or become a Gold Member, they don't see ads.
A user friendly but Professional single CD player that carries all the functions as any other but with Vestax's original features and functions. With a layout for the DJ, whether mix or scratch, the CDX-05 will answer your needs. Attach it to the Tascam TT-M1 unit, the only single player CD unit compatible to the Tascam piece will allow you to convert your turntable to the CD, to control the CD via your turntable! If you prefer the analog feel, check the CDX-05 unit with the TT-M1 at your nearest Vestax dealer.
Sound Quality
VESTAX has developed a new CD filter with its knowledge of analog records. This new filter creates the warmth of vinyl with a phat groovy sound, keeping specific sound quality even when it?fs used with kW grade SR systems.
MP3 Readability
MP3 tracks can be played with the MP3 encoder that?fs built in to the CDX-05. The features that you could only do on computers such as scratching, +/-100% pitch control, effectors and sampling can all be done on the CDX-05.
Scratch mode via Jog Wheel
The operation interface is a jog wheel that can be used for scratching, pitch bending, rewinding and cueing. If you are not satisfied with scratching on the jog wheel, you can connect the TASCAM TT-M1 to the TT-LINK terminal on the rear panel, and mount it on any PDX series turntable. Once it?'s connected you can scratch the record on the turntable to scratch the CD.
Disc Memory
Track programs, cue points and loop points can be memorized up to 100 tracks and if you play a CD that has been played before, the CDX-05 reads the CDs TOC info and plays it the way it was set before. (Recordable info: DISC ID, CUE POINT, LOOP POINT, BREAK, MASTER TEMPO, PLAY MODE, TAP VALUE)
Independent Sampler
Maximum of 8 seconds sampling, with ability to layer the sound over the playing track. CD?fs can be changed without fading the outro, by using the sampling loop function.
Cue System
4 cue points can be set out via 2 means of selection (last start position or pause position). CUE 1,2,3 can be played instantly with the CUE play mode like using a sampler.
Pitch Control & Master Tempo
The pitch can be controlled with the 100mm pitch control fader, 0,+/-6,10,50,100% for long mixing and sound effects so any tracks and styles can be mixed. Master tempo can be adjusted to +/-50%. A pitch bend of up to +/-10% can be performed with the Jog Wheel.
CDX-05 and TT-M1
It sends the platter rotation speed and start/stop info to the CDX-05, and controls the digital data of the CD.
FLANGER
EFFECT TIME: 10msec-16sec(default: 500msec)
EFFECT BEAT: 32,16,8,4,3,2,1/2 (default: 1)
EFFECT LEVEL: 0-100(default: 50)
DELAY
EFFECT TIME: 1msec-3, 500sec(default: 500msec)
EFFECT BEAT: 32,1,3/4,1/2,1/4(default: 1)
EFFECT LEVEL: 0-100(default: 50)
FILTER
EFFECT BEAT: 32,16,8,4,2,1,1/2(default: 4)
EFFECT LEVEL: 0-100(default: 50)
2 types of FILTER effects (auto filter & manual filter)
MANUAL FILTER: The filter frequency can be changed with the jog wheel.
AUTO/MANUAL FILTER switches by pushing the FILTER key more than 1.5 seconds.
AUTO FILTER: The filter frequency changes automatically to the effect time or effect time that has been set.
SEAMLESS LOOPS
LOOP OUT ADJUST
BPM COUNTER (AUTO/MANUAL)
BPM SYNCHRONIZE EFFECT
INSTANT REVERSE PLAY
BRAKE MODE
BRAKE TIME ADJUST (1?`5 sec)
COAXIAL DIGITAL OUT (for DJ play)
FADER START & BACK CUE
TIMER START
PROGRAM EDIT PLAY
3 REPEAT MODES
3 TIME INDICATION MODES
USING TTM1 CONTROLLER
SHOCK PROOF MEMORY
FACILITY FOR SOFTWARE UPGRADE (
Reloop DJ Firmware page
)
WHITE ON BLACK LCD DISPLAY
EXTERNAL POWER TRANSFORMER
Do you like the Vestax CDX-05 ??
DJResource / Vestax © 2020
There are 1 Comments

Lead
wrote on
29-08-2008
@ 23:28
Create your FREE ACCOUNT now !
Using an account on DJResource has a lot of advantages such as:
Adding Content, getting Notifications, Like content, Downloading and Uploading Images and much more.
Sign Up
Create your account to get involved with the Community