Submitted by
Lead

on 22-06-2018 @ 17:36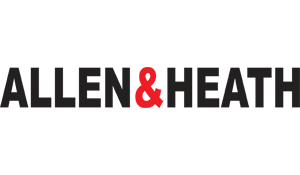 Vote :
Nobody votes this as Favourite yet.
Equipment not yet in use by any of our members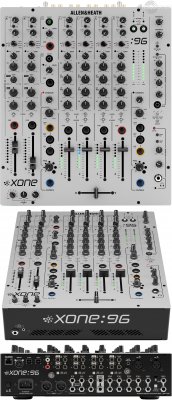 OK we understand you don't like ads (so don't we) but,


Please consider supporting us by disabling your Ad Blocker.


Or become a Gold Member, they don't see ads.
Xone:96. The long-awaited follow-up to a genuine club classic (Allen & Heath Xone:92). A new, uncompromising analogue DJ mixer, destined to be the heart of your creativity, Xone:96 takes the legendary soul of the acclaimed Xone:92 and redelivers it, enhanced, and with state-of-the-art digital connectivity.
It's all here. The huge, detailed, space-shaking analogue sound that only Xone delivers. A refined, precision 4-band EQ. Unrivalled dual Xone:VCF filters with CRUNCH harmonic distortion. And a dual 32-bit USB soundcard (24 Channels @ 96kHz) with Traktor Scratch certification right out of the box. Xone:96 lets you connect your whole rig, from laptops and turntables, to pedals, synths and drum machines.
Two dedicated FX sends, four stereo input channels (with 4-Band EQ), two stereo input channels with all new 3-Band Parametric EQ + two auxiliary stereo return channels. And a separate master insert for your outboard hardware.

Analogue Remastered
Xone:96 draws on our rich heritage to create our most advanced analogue mixer yet, engineered from the ground up to deliver the legendary Xone analogue sound in the most flexible, powerful format. Xone:92 users will feel instantly at home with the Xone:96's layout. All four main stereo input channels feature the latest incarnation of our industry standard Xone 4-band EQ, the choice of countless international DJ artists. Stereo Return channels A and B are fully-featured, and incorporate an all-new 3-band parametric EQ design, giving you even more control over how you style your sound.

Dual 32-bit 24 Channel Soundcard
Unlock a world of creative possibilities. Xone:96 features two independent USB connections, each with 6 stereo inputs and outputs giving you a myriad of routing options. State-of-the-art 96kHz/32-bit processing ensures the highest audio quality is passed between your laptops and the analogue engine. Additionally the Xone:96 soundcard supports DVS control of Native Instruments' TRAKTOR SCRATCH PRO 2 DJ software right out of the box.

Dual Xone VCF Filters With CRUNCH
Nothing comes close to the sound and power of the Xone VCF filter. In Xone:96 we've refined this classic design, preserving its unmistakable sonic signature while taking its performance to the next level. Alongside the classic HPF, BPF, LPF, resonance control and frequency sweep layout, there's CRUNCH, a controlled harmonic distortion that sits pre-filter in the circuit to give you a powerful new effect. Xone:96 lets you route all six main channels to either filter.

Tuned for the club
Underlining the professional club credentials of Xone:96 features two independent headphone CUE systems. Combined with the dual soundcard, these allow for back-to-back performances and smooth set transitions. Dedicated booth outputs with 3-band booth EQ let you tune the monitor system perfectly. And artists using complex, hybrid, multi-channel software will benefit from the simplicity of using a single USB to connect their computer to Xone:96.

Total Connectivity
Xone:96's rear panel is fully-loaded with I/O. Alongside all the analogue connections you'd expect to find, DJs will welcome the addition of 2 stereo sends, 4 stereo returns and a dedicated master insert. Send 1 is switchable from Line to Hi-Z level, making it ideal for incorporating instrument level effects, like classic guitar pedals.

X-Link allows you to hook up Xone:K series controllers to the Xone:96 for hands-on control over your software, saving USB ports on your laptop. MIDI I/O is catered for via the 5-pin connection on the rear panel, and via both USBs.

Premium Faders
Built to last, Xone:96 features custom-designed 60mm linear VCA channel faders. Perfectly balanced, they offer smooth performance and precise control. In the crossfader position, Xone:96 comes equipped with the industry-favourite Innofader Mini, complete with fader cut adjustment for our sharpest cut ever.
Features

6+2 channel analogue mixer


4 band EQ on channels 1-4


3 parametric band EQ channels A-B


Dual 24 channel soundcard (12in/12out)


MIDI over USB


2 VCF Filters (HPF, BPF, LPF) with adjustable Fequency & resonance


Input Matrix


Crunch (Controlled Harmonic Signal Distrortion)


Dual headphones output (6.5mm & 3.5mm Jack)


Split Cue Monitoring


9 segments LED Channel level meters
Specifications

32bit / 96kHz soundcards


Inputs () : 4 Line (RCA), 4 Line (6.5mm Jack)/Phono (RCA), 2 Mic (XLR), Master Insert (6.5mm Jack)


Outputs () : Master (XLR, 6.5mm Jack), Booth (6.5mm Jack), Records (RCA), MIDI (DIN)


X-Link (RJ45)


60mm VCA replacable Channel Faders (3 curves)


45mm VCA replacable Cross Fader (3 curves)


Headroom : 20dB


Power supply : 100-240 V 50/60Hz


Power Consumption : 45W


Dimensions (WxDxH) : 336 x 410 x 109 mm


Weight : 7 kg
Do you like the Allen&Heath XONE 96 ??
DJResource / Allen&Heath © 2020
Create your FREE ACCOUNT now !
Using an account on DJResource has a lot of advantages such as:
Adding Content, getting Notifications, Like content, Downloading and Uploading Images and much more.
Sign Up
Create your account to get involved with the Community