Submitted by
Dj_Fantasy

on 10-10-2011 @ 18:43
Last edited by Lead

on 15-06-2018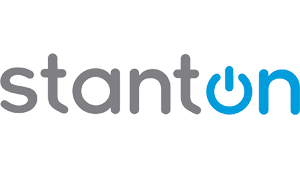 Vote :
Nobody votes this as Favourite yet.
Show Booths
1 times used in 1 DJ Booths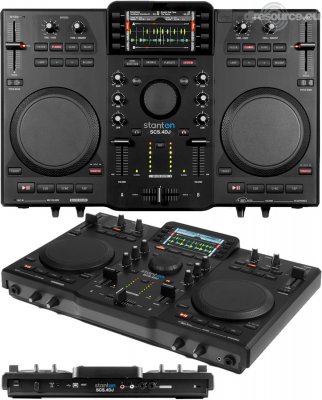 OK we understand you don't like ads (so don't we) but,


Please consider supporting us by disabling your Ad Blocker.


Or become a Gold Member, they don't see ads.
Complete Digital DJ System with built in SC-IX software means no external computer/controller required. Ultimate Experience Easier to set-up, Faster to learn, more time to be creative and improve your DJ skills. Designed for Portability Low profile, lightweight design with integrated drive bay for USB storage devices.

SC-IX OPERATING SYSTEM
The SCS.4DJ is powered by SC-IX V5.0, the most advanced embedded operating system on the market. SC-IX provides signal processing, playlist management, onboard analysis, deck, hotcue and looping functionality, and. SC-IX also delivers visual feedback directly to the integrated display so that your focus remains on the surface. SCS.4DJ will analyze your music and calculate a "beat-grid", this is at the heart of synchronizing tracks during a mix, or keeping loops/effects in time. Your music is shown as frequency dependent color waveforms to keep you connected to your mix. SC-IX has a large amount of customization from the System menu allowing features to be adjusted to match your style of DJing. Built on a Linux base, SC-IX is rock solid and made for reliable operation.

DUAL DECKS AND INTEGRATED MIXER
High resolution 4.75" touch sensitive and naturally weighted zinc platters for the true turntable feel. Each deck has full transport control, and can be used in traditional scratch mode, touch start mode, tempo bend mode or to fast forward and rewind with accuracy. Each deck also has a 60mm high resolution pitch slider for super accurate control of tempo when mixing. A unique DSP key lock function keeps the pitch of the song steady regardless of any tempo changes. The mixer stage contains a full three band equalizer per channel with individual cue controls, channel activity LED's and a long life digital cross fader. Multiple Hot cues, cross fader curves, channel gain, microphone gain and headphone gain can all be customized to match your requirements. Unique features like "time-rift" and "continuous sync" allow for exciting performance possibilities.

EIGHT SYNCHRONIZED EFFECTS PER DECK
Eight DJ specific effects can be controlled using a dedicated engage switch to let you know it is active and two high resolution rotary controls which can adjust multiple parameters giving you the ability to create thousands of effects variants in real-time. The SC-IX operating system keeps all of the effects synchronized to your mix to ensure you get the best results every time effects are used in the mix.

QUICKGRID
If you have a large music library (up to 50,000 tracks) you can use the free QuickGrid software to perform the track analysis on any single or multi-processor Apple Mac / Windows PC. Quick Grid will analyze your music library and prepare any USB device for use with the unit. Quickgrid can be downloaded FREE from the www.stantondj.com website.

RECORDING CAPABILITY
Press the Record button and SCS 4DJ will record your performance to any USB storage device. Your recording along with the playlist can be shared between friends, posted to a cloud sharing site or used to produce a remix or a live set.

SUPPORTED DEVICES AND FORMATS
USB based mass storage device including flash drives, hard drives, smartphones can be used with the SCS.4DJ. Supported drive formats include FAT32, NTFS and HFS+ (non journaled), while supported audio formats include WAV, MP3, AAC and FLAC. There is also a host port which will allow SCS.4DJ to be used as a MIDI controller for any MIDI compliant software application. One of the four USB ports can even be used to connect a standard USB keyboard for even faster search / browsing functions & other basic controls.

PROTECTIVE TRAVEL BAG
Available as an accessory, this messenger style bag is specifically designed to hold The SCS.4DJ hardware as well as headphones, power supply and other accessories such as hard drives. It has rugged nylon padded panels, custom foam insert, heavy duty buckles, an ergo-grip handle, and a padded shoulder strap.
Features

Comprehensive Browse, Search and Sort capabilities


8 x 'Soft' Display buttons for features, functionality and navigation.


4 x 'Direct Access' illuminated buttons allowing instant access


Full Navigation system including endless encoder and ENTER/BACK switches.


Smart Synch capability for one touch beat-matched synchronization, even at half the correct tempo.


Auto-DJ mode will mix your playlists automatically


Multiple customizable user-options (Audio, Platter, Crossfader & Display Settings)


Microphone input with high-headroom and low noise performance.


Multiple USB Connections (1 x Top, 1 x Rear, 2 x Base plus host connection for MIDI Controller mode)


Transport controls featuring PLAY/PAUSE, CUE, SYNC and TAP tempo.


1/4' Balanced TRS and Unbalanced RCA outputs, dual headphone outputs (1/4' & 1/8' phono jack)


Fully capable MIDI controller functionality
DECK CONTROLS

3 band EQ per channel, at DJ friendly crossover points with complete kills, and 6dB boost.


8 Beat synchronized Effects per channel, with two parameter knobs for custom real time control.


Dual 4,560 point high-resolution 4.75' touch-sensitive naturally weighted zinc platters, with scratch, touch and fast forward/rewind


Individual 45mm volume faders for each channel with DJ friendly fader caps.


60mm Pitch control with bend and key lock functionality (with Auto DJ status indication)


High-quality digitally-controlled 45mm cross fader with incredible durability and multiple fader curves to fit your style.


Software gain control (automatic or manual)


Auto Loop – intelligently creates a beat synchronized loop from the current song position.


Loop Length – multiply and divide the length of the loop.


Reloop – automatically jump back to the last loop you used.


Headphone Cue/Listen per channel (indicated by the headphone icon)


Tri-Color input Level LED's showing deck volume.


Large Play/Pause and Cue transport buttons.


Large TAP tempo button to correct BPM.


Large Sync button located with the transport controls for instant beat matching of one deck to the other.

MASTER SECTION



4.3'' high resolution widescreen color LCD with adjustable brightness.


8 x 'Soft' buttons allowing direct access to features, functionality and navigation.


4 x 'Direct Access' illuminated buttons, HOME/WAVEFORM, BROWSE, PLAYLISTS and SYSTEM.


Navigation wheel with BACK and ENTER buttons for fast navigation of all screen based activity.


7-LED stereo master output meters, deck tri-color LED level indication.


Record button – Record your mix directly to a mass storage device.

FRONT PANEL



Microphone Volume Control (with volume indicator)


Master Volume Control


Cue/Mix control, allowing to set the balance of Cue/Mix in the headphones


Headphone volume control

COMPUTER FUNCTIONALITY



Use the controls on SCS.4DJ to control DJ software (MIDI controller mode)


Connect standard USB keyboard for even faster navigation, search & basic controls.


SCS.4DJ supports M3u playlists created by standard music librarian applications/devices.


Recommended drive formats are: NTFS, Fat 32, HFS+(OSX) Non-Journaled.


Supports most unprotected file formats including WAV, MP3 and AAC files.
Specifications

Signal to Noise : > 106dB A-weighted


Distortion (THD+N) : < 0.005%


Frequency Response: 20Hz – 20kHz


Sampling: 24-bit, 44.1kHz


Crosstalk (left to right) : < -90dB @ 1kHz


Fader Kill: -85 dB


Mic Input: 1/4' TRS


Master Outputs: RCA unbalanced, ¼' pseudo balanced


Headphone Output: ¼ ', 1/8'


Power: Supplied Adapter


Dimensions (WxDxH) : 442 x 291 x 73 mm
Do you like the Stanton SCS.4DJ ??
DJResource / Stanton © 2020
Create your FREE ACCOUNT now !
Using an account on DJResource has a lot of advantages such as:
Adding Content, getting Notifications, Like content, Downloading and Uploading Images and much more.
Sign Up
Create your account to get involved with the Community