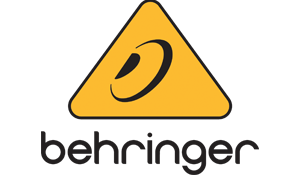 Nobody votes this as Favourite yet.
Show Booths
1 times used in 1 DJ Booths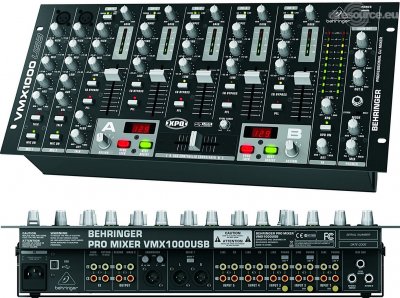 The 7-channel VMX1000USB DJ Mixer is designed to connect directly to your computer and take your music straight into the digital realm. In an instant, the VMX1000USB allows you to record and play any digital music file from your PC or Mac computer by USB – no setup drivers required!
Dual intelligent, built-in BPM (Beats per Minute) counters with Sync Lock and Beat Assist help keep your tracks in sync – plus our VCA-controlled faders and crossfader ensure flawless performance.
The VMX1000USB also features our proprietary XPQ 3D Surround effect, which allows you to expand the stereo image to create an awesome experience for your audience.
Featuring 7 channels equipped with our super-smooth ULTRAGLIDE faders with a lifespan of up to 500,000 cycles, and a VCA-controlled crossfader with adjustable curve – you can set up the VMX1000USB quickly to accommodate your personal mixing style. VMX1000USB's crossover also has a Reverse switch which allows rapid source changes, and it even has a Hold function. The easy-to-use VMX1000USB also gives you individual 3-band channel kill EQs (-32 dB ) and Gain controls per channel, plus a 10-segment LED ladder Level Meter for the Main Outputs, which feature balanced XLR connectors.
Features

5+1 channel ultra-low noise DJ mixer with phono preamps


Built-in USB interface for recording and playback of any digital music file.


Massive software bundle including Audacity vinyl restoration and recording, Podifier and Golden Ear


Intelligent, dual BPM counter


Super-smooth, long-life ULTRAGLIDE faders (up to 500,000 cycles)


VCA-controlled replaceable crossfader


Adjustable crossfader curve


Awesome XPQ stereo surround effect


3-band kill EQ (-32 db ) with EQ on/off switch on stereo channels, Gain control and level meter per channel


Monitor function with PFL/main balance control and Split option


Automatic talkover function with separate Depth and Sensitivity control


Balanced Main and additional zone outputs


Subwoofer output with adjustable x-over frequency and level control for separate bass amplification


Gold-plated RCA connectors
Specifications

16bit 48kHz audio interface


Inputs (12) : 7 Line (RCA), 3 Phono (RCA), 2 Mic (XLR)


Outputs (4) : Master A (XLR, RCA), Master B (XLR,RCA), Sub (XLR), Headphones (Jack)


Dimensions (WxDxH) : 482 x 222 x 106 mm (5U)


Weight : 3.5 kg
Content is © DJResource 2018.
Adding Content, Downloading and sending Messages on DJResource is for members only !
Registeration
Create your account to get involved with the Community