Submitted by
Lead

on 08-03-2008 @ 16:22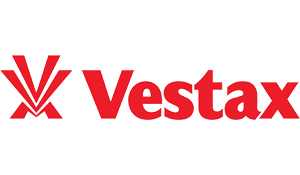 Vote :
1 votes for Favourite Mixer
Show Booths
1 times used in 1 DJ Booths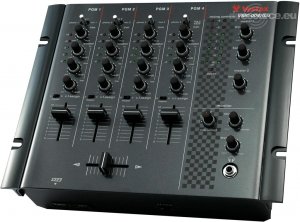 OK we understand you don't like ads (so don't we) but,


Please consider supporting us by disabling your Ad Blocker.


Or become a Gold Member, they don't see ads.
An all round 4 channel mixer available in Black and White.

No boundaries and all genres, Vestax presents you the VMC-004. Vestax's industry knowledge and technology has brought you a new compact series, the VMC. Wherever the location, whether a bar, club, bedroom or restaurant the VMC is capable of all. Small, compact, yet fully functional to compete with high-end mixers is the VMC. Whether your sound source is a turntable, CD, DVD, HD and even memory audio, the VMC was produced to handle all, with 4 independent program channels, 2 master outputs, so whether this piece is your master mixer or even as a second mixer, the VMC will do it's job!

The total of 10 OUTPUT CHANNELS (phono~4, line stereo~4, mic~2) and 2 stereo outputs that can set master volumes individually has been applied to this model to live up to the DJ scene today where both analog turntables and CD players are becoming a necessity.


Features


Input LED meter and Trim Control
Each designated channel has an input LED meter, and trim control, allowing to double check input levels on the fly.



Three Band Isolator
Not an equalizer, but a 16 dB/oct ISOLATER LIGHT, a first in its class has been added to each and every channel to allow top sound and performance quality.



Rotary and Slide Faders
The rotary and slide faders exclusively from ALPS for Vestax have been a standard, however the cross fader may be upgraded to the plastic conductive fader, CF-PCV. The VMC includes a cross fader switch allowing you to adjust the curves for either a smooth long mix or for a cutting in/out mix.



Phono Preamp
The Phono Equalizer uses the same technology used for our professional series mixers.



Rack Mountable
The VMC-400 has been designed with a rack angle unit that can be taken on/off to transform into an in-house mixer and with an original adapter, can be placed into a 19' rack.

Specifications
Dimensions: 264(W) x 105(H) x 260(D)mm

Weight: 4.5kg

Replacement Faders: CF-RUS / CF-R / CF-PCV

Power: DC15V 500mA (adaptor : DC-15A)

Electricity Consumption: 7W
Do you like the Vestax VMC-004 ??
DJResource / Vestax © 2020
Create your FREE ACCOUNT now !
Using an account on DJResource has a lot of advantages such as:
Adding Content, getting Notifications, Like content, Downloading and Uploading Images and much more.
Sign Up
Create your account to get involved with the Community