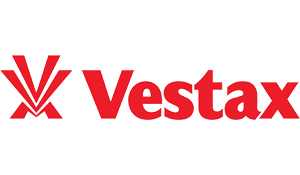 Vote :
Nobody votes this as Favourite yet.
Equipment not yet in use by any of our members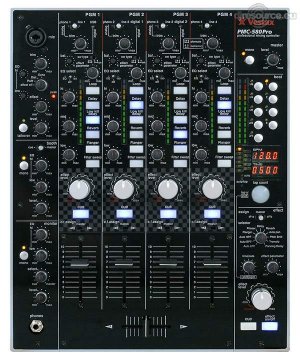 OK we understand you don't like ads (so don't we) but,


Please consider supporting us by disabling your Ad Blocker.


Or become a Gold Member, they don't see ads.
A multi effecter and LOOP control individually equipped on each program channel along with an effect unit for the MASTER and MIC channel section. The significant layout of the buttons and knobs of the PMC-580Pro enable DJs to control 6 different effects and different parameters all at once. The PMC-580Pro also comes with USB connection, SPDIF digital IO, a new AD/DA analog circuit and 2 band EQ for monitor/booth output as an answer to the demands of NEXT STYLE DJs in the scene.
Each program channel has a 6 effect multi effecter with simple controllability, in addition to effects equipped in the MIC and MASTER section. A maximum of 6 different effects can be applied to the sound at the same time, powered by 5 DSP (Digital Signal Processor) and 3 CPU, the core parts which make such features possible to be performed.
Pitch Shift
Distortion
MIC Echo
AUTO LPF (Low Pass Filter)
AUTO BPF (Band Pass Filter)
AUTO HPF (High Pass Filter)
PHASER
DELAY
REVERB
AUTO PAN
PITCH SHIFT
TREMOLO
PANNING DELAY
LOOP
DELAY
LOW CUT DELAY
REVERB
FLANGER
FILTER SWEEP
Intuitive effect operation
The PMC-580Pro's effects can be operated with 2 different effect switch modes. Useful for when you want instant effects on short phrases. The effect will be applied to the sound only while the effect button is pushed.

Useful for when you want to apply effects in to a long mix. The effect will be applied to the sound once the effect button is pushed, and will continue to be until the effect button is pushed again. Some effects apply to the sound differently regarding the selected effect switch mode

High quality design for supreme CLUB sound
The PMC-580Pro is loaded with 5 high spec DSP chips. 3 to process effects and 2 for mixing sound signals.

The Enhanced Dual Bit method, a high performance chip technology of ASAHIKASE is applied to the AD/DA section of the PMC-580Pro, where sound signals are converted between digital and analog (48 kHz/ 24bit). The PMC-580Pro is generated by a high capacity institutional power adaptor, which gains the heavy low groove required for supreme CLUB sound. The internal power supply which produces the sound signal circuit runs on +/-18V. With the two combined, +/-24dB of headroom is produced (analog output), creating dynamic sound.

HI GAIN TRIM control circuit is a new feature designed to bridge the gap between digital media, MP3s and CD source sound levels. EQ / ISOLATOR select switch and an EQ/ISOLATOR select switch that is located on each program channel to enable DJs to select their preference sound adjustment method in regards of the music they play.
BEAT KEY is a feature which operates simultaneously with the auto BOOM counter and TAP BPM counter. BEAT KEY will control the effects BPM along with the detected BPM of the playing track, selected from: 8, 4, 2, 1, 3/4, 2/3, 1/2, 1/4 and 1/8.

BPM controllable effects
Loop / Delay/ LOW cut DELAY / FLANGER / AUTO HP, BP, LP / FLANGER / PHASER / DELAY/ AUTO PAN / TREMOLO / PANNING DELAY

INPUT/OUTPUT
The two 44.1k, 48kHz sampling rate digital inputs enable digital connection and provide a sound system with no sound deterioration. Digital music files can be played from computers and tracks can be recorded to computers via USB input/output, a standard feature for digital mixers. (The USB circuitry of the PMC-580Pro utilizes the driver device within the operating system of the computer and does not require any specific driver to be installed)

OPERATION
Smooth 60mm input faders for high precision mixing. The reliable Vestax CF-PCV is applied as the cross fader together with fader curve control, suitable for mixing and scratching. The top panel layout is designed considering the DJ to play intuitively without mixing up the effect section and sound control section during club performance.
Large effect knobs for dynamic effect control. Input faders and the cross fader can be easily replaced by detaching the section top panel.

OPTION
The DX panel, an option item to increase inputs and outputs can be installed to the front panel for DJs who to wish to use DJ software with the PMC-580Pro.
2 Band EQ, STEREO / MONO select switch and CUE / MASTER select on BOOTH OUT and headphones to support the DJ when they're in the mix. The MIC section comes with a 2 Band EQ and TALKOVER switch for advanced mic performance. Club standard XLR connection applied to MASTER // BOOTH OUT.


MIC EFFECTER


PITCH SHIFT, Modulates the mic sound within +/-1 octave and changes the voice to a high/low pitch.


DISTORTION, Deteriorates the mic sound and creates a distortion effect.


MIC ECHO, Applies an echo effect to the mic sound.
Equalizers
- Hi 10kHz ±12dB
- MID 100 - 10kHz ±12dB
- LOW 100Hz±12dB

Input / Output


PHONO input : RCA PIN JACK


LINE/CD input : RCA PIN JACK


MIC input : COMBO JACK (XLR/PHONE)


DIGITAL input : RCA PIN JACK


RETURN input : RCA PIN JACK


MASTER output: PHONE JACK and XLR JACK (bal.)


BOOTH output (PHONE JACK and XLR JACK (bal.)


REC1/2(SEND) output : RCA PIN JACK


DIGITAL output : RCA PIN JACK


PHONES output : PHONE JACK


USB input/output : B-type USB JACK

Mixer part full digital, 32 bit DSP


Effect part full digital, 24 bit DSP


Sampling Rate 48kHz


CPU 32 bit * 2, 16 bit * 3


Signal to Noise ADC 24 bit E-Dual bit (DELTA-SIGMA) : 106dB


Signal to Noise DAC 24 bit A-Multi bit (DELTA-SIGMA) : 100dB


S/N Ratio : over 75 dBv (JIS-A)


Distortion less than 0.05%


Frequency Response 20Hz - 20kHz ± 3dB



Power Consumption- 40 W


Weight 8.5 kg


Demension 326 (W)x406 (D) x100 (H)
Do you like the Vestax PMC-580PRO ??
DJResource / Vestax © 2020
Create your FREE ACCOUNT now !
Using an account on DJResource has a lot of advantages such as:
Adding Content, getting Notifications, Like content, Downloading and Uploading Images and much more.
Sign Up
Create your account to get involved with the Community