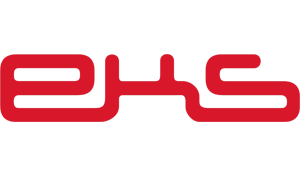 Vote :
Nobody votes this as Favourite yet.
Show Booths
3 times used in 2 DJ Booths
OK we understand you don't like ads (so don't we) but,


Please consider supporting us by disabling your Ad Blocker.


Or become a Gold Member, they don't see ads.
EKS Otus? stylish physical appearance, clever design and the solid touch and feel will make any professional DJ feel at home from the very first encounter.? The sturdy aluminum frame is built to withstand the physical abuse of DJ?ing and the hazards of travel. The heart of Otus is its illuminated, high resolution 7.5? jog wheel with sensitivity adjustments.? Otus has been designed to fit firmly in the place, or on top of standard DJ turntables, with vibrations substantially reduced due to its unique sharp cloves (feet).? All of the controls onboard the?Otus are of the highest professional standards and are illuminated by LED indicators for maximum usability in a club environment.
Independent by spirit, Otus gives DJs the freedom to work with software combinations of choice. It feels at home next to a mixer, external soundcard or another controller, but can also replace them all if needed. The advanced MIDI mapper & Asio software makes creating different setups a breeze.
Otus offers a wide range of controls enabling the user full control ? no mouse or keyboard needed.? The placement of each control has been optimized for usability and for show factor.? All of the key functions are placed closest to the DJ, while effect orientated controls are placed further away.? This allows the club audience a better view of the DJ tweaking knobs. The Future Proof Ideology of the control layout allows the use of future software features. Assignable buttons, knobs, push-and-rotate selectors and capacitive touchpad enable advanced creative freedom, while the relative touch sensitive slider allows very accurate pitch adjustments. To top it off, all of the controls can be virtually doubled via a color indicated layer selection switch or shift button. The second layer, indicated by LED color changes, offers the option to control two virtual decks with one Otus or even other software like MIDI controllable VJ programs. A professional level audio/headphone output allows direct connectivity to a DJ system or the possibility for headphone preview.
Functional Design
To meet the needs of professional artists, all the controls are of the absolute best quality. The placement of each control has been optimized for usability and for show factor. All of the key functions are placed closest to the DJ, while effect orientated controls are placed further away. Otus is also designed to fit on top of a standard vinyl turntable. This makes it easy to fit it in any DJ booth. Otus weights 2kg, so it's firm and sturdy but still retains its portable nature.
Future Proof Control Layout
10 control knobs, 17 low travel buttons and 6 touch sensitive buttons - all controls freely assignable to suit the artists' personal needs. No mouse or keyboard is needed to perform. The controls are specially designed to meet the needs of the present digital world as well as the challenges of the future.
7,5? Jog Wheel
The heart of Otus is its illuminated, high resolution 7.5? jog wheel with sensitivity adjustments. The touch sensitive top part of the wheel functions like a vinyl turntable, allowing you to scratch or cue the track by rotating the wheel. The outer rim of the wheel functions as a pitch bender. The LED illumination around the wheel enables two way communication with MIDI software in a configurable manner.
Dual Layer Control Surface
Otus features two layers of controls, which can be easily swapped by?pressing the switch button. This enables operating two virtual decks with just one controller. Layer changes are indicated by the change of the LED colour.?
Touch Sensitive Pitch Ribbon

The 80mm touch sensitive relative pitch slider with LED visualization enables highly accurate pitch adjustments. The amount of pitch is altered by sliding a finger on the slider, and the accuracy of the slider can be chosen on the fly by pressing the scale button, for example 1x/5x/10x. The LED indicates the pitch value, which is recalled as the user swaps the virtual deck.
Integrated Soundcard
Has Dual Outputs and A Headphone Jack. Individual professional level analog and digital outputs for both virtual decks. The headphone output enables direct headphone preview.
Touchpad
A touchpad for mouse or user definable X/Y effect control. This makes touching computer while playing unnecessary.?
Four Selector Jog Wheels
Each corner of Otus features an assignable jog wheel controller with an integrated select button in the middle - created for optimal file browsing or selecting effects and other features.
LED Illumination

All controls are backlit by colour changing LED's for easy utilization in a club environment and other poorly illuminated situations.
High resolution 7.5' wheel with touch sense (position/speed LED indicated)
4 jog dial type controls with switch
17 low travel buttons
6 touch buttons
10?assignable control knobs
Built-in touchpad/assignable X/Y control surface for mouse or effect control
80mm touch sensitive pitch slider, with position LEDs
All controls LED backlit
Compatibility : ASIO, Core Audio, Compatible with any software that supports MIDI learn
USB : USB2.0/USB1.1
Operating System : Win/OSx/Linux
Power supply : USB powered (450mA)
Audio interface : Integrated 24-bit 6ch audio interface
Sample depth/rate : 16bit/24bit, 44.1kHz/48kHz
Frequency response : 4Hz-24kHz
DA converter : Burr-Brown I2S DAC
2,5V RMS (7Vpp) Connectors USB
4 x analog out RCA (two stereo outputs)
2 x out (spdif)
6.3mm headphone output
Dimensions (WxDxH) : 365 x 335 x 70mm
Weight : 2?kg
Do you like the Eks OTUS ??
DJResource / Eks © 2020
There are 1 Comments

Dolivieira
wrote on
03-08-2009
@ 20:38
Ziet er lekker futuristisch maar overzichtig uit. Alleen vind ik het jammer dat het de pitch geen fader is
Create your FREE ACCOUNT now !
Using an account on DJResource has a lot of advantages such as:
Adding Content, getting Notifications, Like content, Downloading and Uploading Images and much more.
Sign Up
Create your account to get involved with the Community