Submitted by
Lead

on 08-03-2008 @ 16:21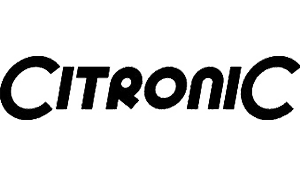 Vote :
Nobody votes this as Favourite yet.
Show Booths
15 times used in 9 DJ Booths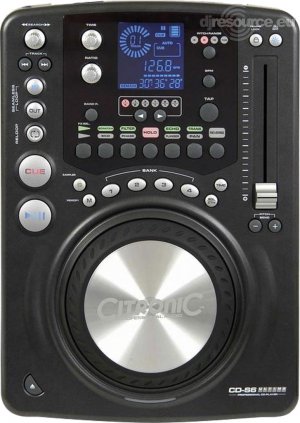 OK we understand you don't like ads (so don't we) but,


Please consider supporting us by disabling your Ad Blocker.


Or become a Gold Member, they don't see ads.
The CD-S6 Ultima, apart from its impressive scratch feature, hosts many more impressive features that will appeal to virtually every DJ in the world. The CD-S6 Ultima has 8 built-in digital effects that are linked to the BPM counter to allow the DJ to 'Beat-Sync' the effects at the touch of a button, or the effects can be manually adjusted using the parameter time and the parameter ratio. The DJ can also overlay the effects one on top of the other to create even more effects.

The CD-S6 Ultima has a built in sampler that will allow the DJ to program samples that can be either used on their own (with or without the disc inserted) or used as an overlay on the music playing. The DJ can adjust a samples volume and pitch range separately from the music; these samples can also be saved to the player's memory and recalled later when the sampled disc is inserted.

The large Blue LCD display gives a visual indication of the position of the CD in conjunction with the jog wheel when scratching. It also displays the pitch shift position, BPM, Time and buffer bucket (an indication of the anti-shock memory).

The Player has a wide range of control over the pitch with the option of ±4,8,16 and the ultimate 100%. It also has 'Master Tempo' allowing the DJ to lock the pitch of a track while being able to adjust the tempo.
Features
Interactive "AQ-Touch" Touch Sensitive Jog Wheel

Original Sony™ Laser

Reads CD-R and CD-RW discs

Effects – Scratch, Echo, Filter, Brake, Flanger, Phase, Pan, Transform

Internal Intelligent Memory System (IMS)

10 Seconds of Anti-Shock Memory

Instant Start & Seamless Loop

Pitch Range Selectable ±4, 8, 16 & 100%

Pitch accuracy: 0.1%

Auto/Manual BPM (effects Linked)

Reverse Play

Master Tempo

4 Memory banks for Sampler & Cue

S/PDIF Digital Audio RCA Coaxial Output

Relay Play Allows Consecutive Playback between Two Decks

6 Effect-sync Parameter Sets

Volume & Pitch control Between Sampler & Music
Specifications
Frequency response: 20Hz - 20kHz (±5dB )

Anti-shock (seconds): 10

THD: 0.01%

Output level: 1Vrms (±0.5dB )

De-emphasis: 16kHz, -20dB (±2.5dB )

Channel balance: 0.5dB

Channel separation: 83dB

Signal to noise ratio: 86dB

Power supply: 230Vac, 50Hz

Dimensions: 348 x 106 x 246mm

Weight: 3.2kg
Do you like the Citronic CD-S6 ULTIMA ??
DJResource / Citronic © 2020
There are 1 Comments

mixjob
wrote on
13-08-2008
@ 14:17
very nice

Create your FREE ACCOUNT now !
Using an account on DJResource has a lot of advantages such as:
Adding Content, getting Notifications, Like content, Downloading and Uploading Images and much more.
Sign Up
Create your account to get involved with the Community