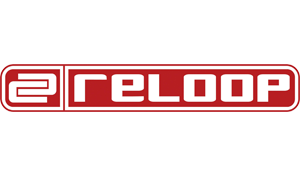 Model : SPIN
Brand : Reloop
Brand website : &nbspwww.reloop.com
Category : DVS
Available : 2008 - Today ?
This product has been discontinued
Vote :
1 votes for Favourite DVS
Show Booths
11 times used in 11 DJ Booths

OK we understand you don't like ads (so don't we) but,


Please consider supporting us by disabling your Ad Blocker.


Or become a Gold Member, they don't see ads.
Spin! is Reloop's trend-setting digital vinyl system. Spin! allows playing, mixing, and scratching of digital audio files from a computer with the help of timecode records and CDs at the highest level. The addition 'advanced' is the key word: Reloop's Spin! control records and CDs are equipped with an advanced timecode that reaches maximum precision due to its especially high resolution.
The Spin! software's Advanced Sound Engine creates authentic vinyl sound characteristics at the highest stability. Automatic gains and an integrated compressor/limiter guarantee the best sound characteristics and a perfect mix. Due to the Classic Spin Mode, Beat Match Assistant, and a graphic Beat Offset the Reloop Spin! offers any club DJ comfortable, intuitive mixing.
With the Advanced Spin mode, scratch function, and needle dropping, even all turntablists can manipulate audio files like a conventional battle record. The Mic Spin function stands for further improvement: sounds that have been recorded via microphone can be scratched and mixed like any other file. Two waveform displays show the tracks as detailed diagram; on the label monitor the needle's position can be recognized with a blink of an eye.
And thanks to USB 2.0 technology and ASIO drivers, the Spin! interface's data transfer and latency periods are up-to-date. The Reloop Spin!'s design is also a milestone in the digital vinyl segment: not only the ultra-compact interface's finish is ceramic white but also the control records, CDs and high-quality audio cables are shining white. A progressive interface, the most advanced software, and innovative control medium make the Reloop Spin! become the Advanced Digital Vinyl System.
Features

Advanced digital vinyl system Interface


Professional USB audio timecode interface


ASIO drivers for extremely low latency periods


Grounding screw for turntable connection


Signal LEDs for inputs and outputs and USB control


microphone input with large gain controller on the interface (6,3 mm jack)


Headphones/master record output with large gain controller on the interface (3,5 mm jack)


Universal phono/line inputs with automatic recognition


Especially compact, robust and especially light interface chassis


3 selectable play modes (Classic Spin, Advanced Spin, Jog Spin)


MicSpin function allows playing and scratching of previously recorded sounds via mic


3 master effects: flanger, delay, filter


Supported audio formats: WAV, MP3, WMA, OGG Vorbis, Audio CD


Advanced music database and tracklist organizer


Advanced vinyl sound engine for authentic scratching and warm sound characteristics


Auto gain and compressor/limiter for excellent sound characteristics


Scratch and needle drop function for authentic turntablism


Master tempo, BPM counter, graphic beat offset display and beat match assistant for comfortable mixing


Advanced wave form analyzer (total track and track detail displays) and needle label monitor


Seamless loop function for creative remixes


Check marks for scratch, beat juggle, and cue points


MIDI compatible for performance with DJ controllers


Optimized plug-n-play with Reloop Digital Jockey
Specifications

Hi speed USB 2.0 data transfer


2 high-quality, white RCA cables


1 high-quality, white adapter cable (3,5 mm jack to RCA)


Dimensions (WxDxH) : 120 x 100 x 30 mm


Weight: 0.35 kg
Do you like the Reloop SPIN ??
DJResource / Reloop © 2020
Create your FREE ACCOUNT now !
Using an account on DJResource has a lot of advantages such as:
Adding Content, getting Notifications, Like content, Downloading and Uploading Images and much more.
Sign Up
Create your account to get involved with the Community