Submitted by
Lead

on
02-01-2009
20:47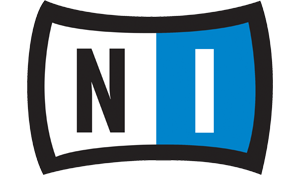 Model : TRAKTOR SCRATCH PRO
Brand : Native Instruments
Brand website : &nbspwww.native-instruments.com
Category : Software
Availability : 2008 - Today ?
Vote :
18 votes for Favourite Software
OK we understand you don't like ads (so don't we) but,


Please consider making this website possible by disabling your Ad Blocker.


Or become a Gold Member, they don't see ads.

Product Information
The overhauled user interface (compared to Traktor DJ Studio 3) is designed to make TRAKTOR PRO simple to read and use, even in extreme real-world club environments. The Browser has also been enhanced in TRAKTOR PRO. It's now easier than ever to manage you collection and instantly find the right track for your set.

Interface
The new interface has a high contrast for low lighting scenarios. To make all texts readable at any distance the fonts are scalable and most items can be grouped. The selected tracks are displayed extra large. Due to a simplified structure the workflow is very compressed.

Effect Section
TRAKTOR PRO comes with a brand-new, super-hot effects suite, featuring 20 new effects built using Native Instruments' ground-breaking REAKTOR technology. These are exclusive to TRAKTOR, and range from traditional delays and reverbs, to wild and unique tempo synced effects. The suite includes:



Flexible FX routing of two independent FX slots


Chaining of up to three effects per slot


Maximum of 6 FX on one deck + filter


Choose between one-knob Easy Control or 'pro' mode


Storable FX parameter defaults


Automatic syncing of tempo based FX


Additional individual high quality filters on each mixer channel combinable with external DJ mixer

Auto Sync
TRAKTOR PRO delivers a new level in sync functionality, providing DJs with more accurate, more reliable and more convenient features, such as:



Auto beat grid : Accurate beat grids are generated automatically at track import


Sync Lock : Once tracks are synced in the mix the Sync locked


Automatic master tempo detection : Play with 4 decks and numerous FX with everything perfectly synced

Workflow
TRAKTOR PRO has been designed with the needs of professional DJs firmly in mind. In this respect, a number of workflows have been integrated into the software that will be familiar to users of industry standard DJ equipment.



Play, cue, jog wheel control, hot cues loop setting and adjusting behave in the same way as leading CD decks


FX inserts in the mixer


Portable track meta-data and performance settings for playing on different computers


Improved file management, incremental search, supporting all file types


Other Features

Auto Loop makes synchronized loops on the fly with precise control over loop In and Out points


Integrated 4-channel mixer, emulating the Allen & Heath Xone: 92™ 4-band EQ and filters by Allen & Heath


Real-time track management with incremental search, Crate Flick artwork for browsing


Play, cue, jog wheel control, hot cues, and loop setting / adjusting like industry-standard hardware


Automatic gain control based on perceived loudness; high-quality key correction


Directly record your set to disk with the integrated recorder supporting internal and external audio input


Supports multiple MIDI controllers and advanced MIDI assignments


As well as the sync'ing of external gear through MIDI clock functionality.
Do you like the Native Instruments TRAKTOR SCRATCH PRO ??
DJResource / Native Instruments © 2022
There are 2 Comments

DJBernd
wrote
on
11-03-2009
@ 17:54
zeer vet time-code systeem,
ben er zeer tevreden van, jou zou me niets anders kunnen geven dan dit!

Dolivieira
wrote
on
26-04-2010
@ 23:33
Keer op keer ben ik verbaasd hoe dit stuk software mijn een plezier in het draaien geef. Gebruik hem altijd timecoded of Midi via HID. Het mooie is dat je gewoon kan draaien als of je met draaitafels of Cdspelers werkt. Maar met extra functies zoals Looping, Hotcue`s en effecten. Heb vroeger Finalscratch 1.0 tot 1.5 gehad maar dit is een hele verbetering. Ook voor het oog een hele mooie Layout waar alles overzichtelijk en makkelijk te vinden is. En waar je ook nog een mooie controller er?voor?kan kopen. Gebruik de boel veel en ook?als ik op locatie moet draaien. En klein minpuntje is dat je de boel altijd moet aansluiten en weer afkoppelen. Maar ja dat is met alle software systemen zo.??Kort gezegd 5 sterren spul
Create your FREE ACCOUNT now !
Some parts of this website require you to login. Using an account on DJResource has a lot of advantages such as:
Adding Content, getting Notifications, Like content, Downloading and Uploading Images and much more.
Sign Up
Create your account to get involved with the Community