Submitted by
Lead

on 09-03-2009 @ 20:14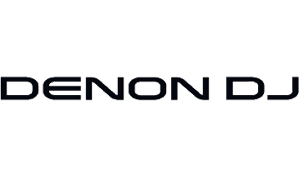 Model : SMX-2000
Brand : Denon
Brand website : &nbspwww.denondj.com
Category : Mixer
Available : 1995 - Today ?
This product has been discontinued
Vote :
Nobody votes this as Favourite yet.
Equipment not yet in use by any of our members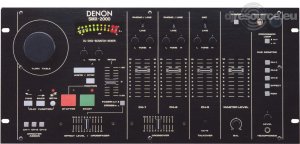 OK we understand you don't like ads (so don't we) but,


Please consider supporting us by disabling your Ad Blocker.


Or become a Gold Member, they don't see ads.
DENON's World First Digi-Scratch will work with any input. Just load a sample and turn the Digi-Scratch turntable. The SMX-2000 provides three Digital Scratch playback modes: Forward, Backward or Both direction.
The disc place on the top left of the mixer is empty in this image, but you can mount a CD, or the attached disc to it.
Features
3 Channel Stereo Mixer

11 Inputs (5 Stereo, 1 mono Mic)

Microphone talkover : -14 dB

The World's First Digi-Scratch Effect !

High Quality Sampling Sound (maximum 5 sec.@96 kHz or 16 sec.@32 kHz Sampling Frequency

Sample Pitch control : ±50%

Seamless Loop

Sampler and Stutter

Tone Controllers are provided on each channel and the effects section

Monitor system provides access to CH-1, CH-2, CH-3, EFFECT and PGM.

Equalizers : Low and High per channel and mic ± 10 dB
Specifications
Frequency response (line) : 10 to 25 kHz

Headphone output : 800mV @ 8Ohms, 0.05% THD

Sampling : 16 bit linear sampling

Sampling Frequency : 96 kHz + 50% position at pitch and 32 kHz -50% position at pitch

Power Consumption : 35W

Dimensions (WxDxH) : 482 x 222 x 121 mm (4U)

Weight : 6.8 kg
What do you think about Denon SMX-2000 ??
Vote :
DJResource / Denon © 2019
Create your FREE ACCOUNT now !
Using an account on DJResource has a lot of advantages such as:
Adding Content, getting Notifications, Like content, Downloading and Uploading Images and much more.
Sign Up
Create your account to get involved with the Community