Submitted by
jannickv

on 08-03-2008 @ 16:21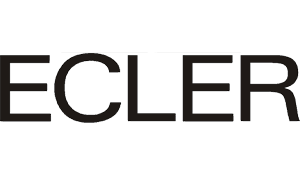 Vote :
Nobody votes this as Favourite yet.
Show Booths
2 times used in 2 DJ Booths
OK we understand you don't like ads (so don't we) but,


Please consider supporting us by disabling your Ad Blocker.


Or become a Gold Member, they don't see ads.
The HAK 360 is a professional battle mixer featuring the award winning ETERNAL magnetic crossfader with 5-year warranty.
Designed and manufactured with expert consultation from DMC and ITF champions all over the world, the HAK 360 has endorsed top performers like Jekey, Noisy Stylus, Silk Kuts, Goldfingers, Ritchie Ruftone, Woody, Rocky Rock, Jazz-T, Presteez, Peril, Vinyl Richie, Mr Brown, Mana or Fly to name a few.
---
ETERNAL magnetic crossfader

The HAK 360 equippes the second generation of ETERNAL contactless technology magnetic crossfader. The ETERNAL has been improved for an even better sound and performance.
The ETERNAL crossfader has a warranty of 5 years and was awarded by the prestigious DJ Magazine back in 2003.
High end sound quality

The HAK 360 simply features today's best analog components available in the market. Last but not least, it employs an oversized internal power supply providing the best sound dynamics and rating the most excellent signal/noise ratio.
Professional shape adjustments
The curves of the crossfader and faders are adjustable through a potentiometer with a very wide range of curves from the fastest scratch to the smoothest contour. A HAMSTER switch allows reversing the crossfade and fading function.
CUT switches
The HAK 360 features brand new "fat designed" CUT switches, extremely smooth and durable. The switches are multidirectional, offering 8 adjustments accessible by removing the front panel.
Advanced monitoring system
For a very complete sound mastering, the HAK 360 allows the performer to monitor both PGM (Master signal) and/or PFL (Pre-fader signal) through the VU-METER as well as a powerful headphone system.
For pre-fader listening, a MONITOR-MIX crossfader is active when the PGM/PFL switch selector is in PFL position; then direct crossfading between PFL input 1 and PFL input 2 is possible. On PGM position the mixer can be fully performed through the headphones. A 0dB LED nearby the MASTER1 level knob allows to easily control the Output level.
Effect send switches
The switches allows the DJ to send the PGM1 or/and PGM2 post fader stereo signal to effect external devices through the EFF output. The already processed signal is returned to the main bus through the MIX input.
Balance
One Balance short slider per channel allows the DJ to execute "Stereo-Pan-Scratches" in a fast and easy fading manipulation.
Powerful 3 band EQ
The HAK 320 features a High/Mid/Low Band EQ that allows the DJ to boost tones up to +10 dB and CUT them down to -25/-30 dB! The EQ is horizontally displayed for an easier and faster manipulation.
Master Out 1 & 2 and REC output

Two completely independent high-powered main program outputs. OUT 1 (0dBV), controlled through Master 1, is electronically balanced and with XLR3 connectors. OUT 2, adjusted at a nominal +6dB level, is controlled through Master 2, is non-balanced and with RCA-cinch connectors for monitoring or session output, and finally a recording REC output with RCA.
Session
The HAK 360 features a SESSION Input that allows the DJ to organize a Mixing Session with others in a daisy chain formation. The SESSION potentiometer allows adjusting the level of the foregoing DJ connected to the HAK 360.
What do you think about Ecler HAK 360 ??
Vote :
DJResource / Ecler © 2019
Create your FREE ACCOUNT now !
Using an account on DJResource has a lot of advantages such as:
Adding Content, getting Notifications, Like content, Downloading and Uploading Images and much more.
Sign Up
Create your account to get involved with the Community