Submitted by
Lead

on 04-09-2008 @ 20:00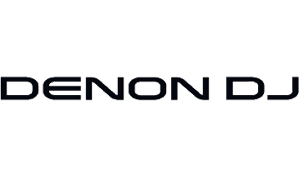 Model : DP-DJ150
Brand : Denon
Brand website : &nbspwww.denondj.com
Category : Turntable
Available : 2000 - Today ?
This product has been discontinued
Vote :
Nobody votes this as Favourite yet.
Equipment not yet in use by any of our members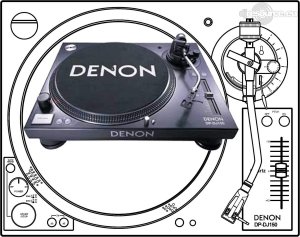 OK we understand you don't like ads (so don't we) but,


Please consider supporting us by disabling your Ad Blocker.


Or become a Gold Member, they don't see ads.
The Denon DP-DJ150 offers several groundbreaking features not found on other turntables on the market and is a more advantage turntable than it's little brother the Denon DP-DJ100. The DJ-DP150 is equipped with a SPDIF coaxial digital output, which enables direct recording to a digital storage medium (MD, CD-R, DAT, hard disk, etc.) while preserving the highest sound quality. The digital signal is output at a constant 16 bits at 44.1 kHz regardless of rotation speed.

Another 'world's first' feature on the DP-DJ150 is Denon's unique 'Key Adjust', also found on the company's DN-2600F dual CD player. This is the first time that a digital effect has ever been integrated into a turntable. When Line Out is selected, the turntable incorporates a built-in DSP to maintain a constant key even when rotation speed is altered. Furthermore, the DJ-DP150 also sports a built-in phono equalizer that permits it to be connected directly to an amplifier, sampler, MD recorder or other device that does not have a Phono Input jack.

The DP-DJ150 utilize a bi-directional servo control direct drive motor with single-body construction to deliver an impressive start-up torque of 12.25 pounds per inch (2.2 kg/cm). This level of torque enables the turntable to quickly reach stable speed and allow 'scratching'.

DJs may choose from three available RPM speeds-33-1/3, 45 and 78. Pitch can be continuously altered in a range of ±12% while maintaining a highly accurate rotation. A long stroke slide lever provides sufficient throw to make even the finest pitch adjustments.

The DP-DJ150 feature a built-in electronic 'brake' mechanism. A one-touch operation immediately activates the brake, which is automatically released when the turntable comes to a stop. Time required to stop the turntable on the DP-DJ150 can be selected from one of three options (Normal/Medium/Slowest).
Features
Pitch Range : ±12%

Master Tempo

VTA adjustment range of 6mm on the S-shaped static balance tone arm

Pop-up target light to illuminate the stylus when cueing

Back-lit buttons on remote controller for easy operation in the dark
- (Pitch On/Off, 33/45 RPM, Brake On/Off and Key Adjust On/Off)

Soft disc slip sheet that will not damage the vinyl's flipside when 'scratching'

Detachable AC power cord and RCA cables for easy maintenance

Head shell to protect the cartridge
Specifications
Direct Drive Turntable

Start-up torque of 12.25 pounds per inch (2.2 kg/cm)

Power Consumption : 15W

Dimensions : (WxHxD) 453 x 62 x 360mm

Weight : 11.8kg
What do you think about Denon DP-DJ150 ??
Vote :
DJResource / Denon © 2019
Create your FREE ACCOUNT now !
Using an account on DJResource has a lot of advantages such as:
Adding Content, getting Notifications, Like content, Downloading and Uploading Images and much more.
Sign Up
Create your account to get involved with the Community