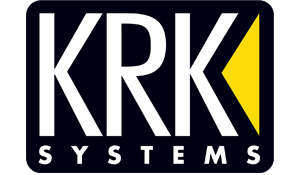 Vote :
3 votes for Favourite Speakers (active)
Show Booths
54 times used in 42 DJ Booths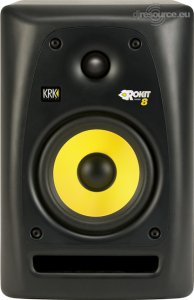 OK we understand you don't like ads (so don't we) but,


Please consider making this website possible by disabling your Ad Blocker.


Or become a Gold Member, they don't see ads.
Whether you're just starting out in desktop recording, or you've already laid down a few thousand tracks, you've probably heard about KRK Rokit Powered Studio Monitors. After all, for years the Rokit has been a popular choice for accurate monitoring in home and project studios large and small. Rokit enthusiasts include guitar and bass players, electronic musicians and re-mixers, beginning artists and industry professionals.
But now is a great time to check out the all-new, Rokit Generation 2 Powered Studio Monitors. Generation 2 Rokits set a new standard with even better performance and accuracy, raising the bar once again.
New Radically Curved Front Baffle Design
High Frequency Waveguide
High Frequency Level control
Input Gain Control
Multiple Input Options
Front-Firing Port
Recessed Tweeter Waveguide
Bi-Amplified Design with Active Crossover
Rigid Wood Cabinet
New KRK Proprietary Woofers and Tweeters
1'' Neodymium Soft Dome tweeter
8'' Glass Aramid Composite Cone Woofer
Do you like the KRK ROKIT RP 8 II ??
DJResource / KRK © 2021
There are 3 Comments

Convert
wrote on
28-08-2008
@ 15:56
Again this is not the right picture of the G2 version, this is:

OrsonWelsh
wrote on
04-09-2008
@ 15:23
somebody already having some experiences with the new krk series?

Day-One
wrote on
10-09-2010
@ 14:55
Deze heb ik besteld en ik moet zeggen.......een goede keus...de keuze is niet op basis van mixing, maar op produceren..juist ja..er zit verschil in...en heel veel van ons maken de fout om te kopen terwijl de ruimte niet voor geschikt is..opzich geen ramp....
krk heeft daar een middel/oplossing voor ERGO (Enhanced Room Geometry Optimization)?woord zegt het al. deze twee zaken bij elkaar maken dat je een optimaal en maximale rendement uit je boxen/ruimte behaald.?
sweetspot ed is binnen handbereik..ook in je slaapkamer/zolderkamer. het verschil tussen jou studio en een pro studio ligt wat dichterbij elkaar.. idiaal dus...voor mix werk is deze niet zo belangrijk, maar voor het produceren zou ik de ergo(erbij) zeker aanraden.
Ergo is tevens een firewire soundcard...
voeding kan op 2 manieren
1. firewire
2. meegeverde voeding

Create your FREE ACCOUNT now !
Using an account on DJResource has a lot of advantages such as:
Adding Content, getting Notifications, Like content, Downloading and Uploading Images and much more.
Sign Up
Create your account to get involved with the Community