Submitted by
Berbo

on 31-07-2008 @ 14:00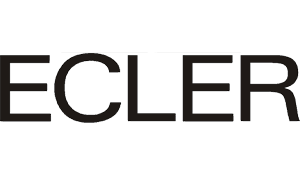 Vote :
Nobody votes this as Favourite yet.
Equipment not yet in use by any of our members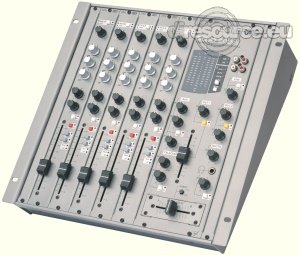 OK we understand you don't like ads (so don't we) but,


Please consider supporting us by disabling your Ad Blocker.


Or become a Gold Member, they don't see ads.
Mixing Console 5CH 10 Stereo Inputs Modular Design. Customizable and easy maintenance.
4 types of modules and 2 chassis formats for a completely customizable installation. The SCLAT 200vs proposes a MASTER Module, a PHONO (LINE)-LINE Input Module, a MICRO-LINE Input Module and also empty modules for customized versions. These modules can be mounted within two types of chassis: a 5 input module chassis, and a 8 input module chassis. The total modular construction has an obvious advantage for technical maintenance.High Profile Electronics. The Industry Heavyweight!
The SCLAT 200vs simply features today's best analog components available on the market. The vertical modular circuit boards of the SCLAT 200vs have been designed with the latest generation of Surface Mounting Technology (SMD). The line faders are 100mm high-end ALPS PRO Series slide potentiometers. Last but not least the SCLAT desk employs an oversized and external power supply providing the best sound dynamics, and rating the most excellent signal/noise ratio.Powerful Equalization System. Creative and secure.
Three band tone control with -30 dB to +10 dB adjustment range. This powerful equalization system allows to completely cut off the frequency bands and gives an incredible versatility to the DJ remix on stage. For being today's most trendy and creative Mixing tool, the EQ controls have been ergonomically displayed in order to better fit the DJ manipulation. Each module additionally features a set of internal jumpers that allow the system technician to reduce the upper gain limit from +10 dB to +5 dB, minimizing the potential risk of putting such broad gain ranges for all three bands in hands of a novice operator.Assignable Studio V.C.A Crossfader. 4.000.000 Operation Lifetime.
The SCLAT 200vs features the new ECLER PRO Crossfader combined with a studio quality Voltage Controled Amplifier (VCA) system. The system allows the performer to finely adjust the fading curve of the SCLAT 200vs crossfader through a small SHAPE rotary knob on the front panel. The ECLER PRO Crossfader with VCA has been tested over 4.000.000 operations which presently makes it the most reliable on the market. Each channel signal can be routed to the crossfader function through a XF A/B selector.Performance Monitoring. Fast and Easy!
The SCLAT 200vs features 2 bright VU-METERs displaying all the input PFLs, the MIX, the two main OUTPUTS, as well as the AUX SEND signals. Each input channel displays the Signal Presence SP and informs about PEAK levels. The Audio monitoring is done through a powerful headphones output where the main MIX as well as any selected input PFLs can be monitored. The SPLIT features allows the performer to simultaneously monitor both MIX and PFL signals.Multi-connections. Professional and Universal.
2x MASTER balanced XLR3 Output and 1x BOOTH unbalanced RCA Output are independently controled from the front panel. 3x REC unbalanced RCA outputs as well as 1x AUX SEND unbalanced RCA outputs allows the performer to very well interface the mixer in studio recording or processing systems. For highly professional installations, the SCLAT desk feature a MUSIC MUTE input which completely mutes the music signals and gives emergency priority to Microphone channels assigned to the TALKOVER. The MIC-LINE module allows you to connect Low & High sensitivity balanced Microphone (XLR3), with or without PHANTOM power supply, as well as Low & High sensitivity unbalanced Line (RCA). The PHONO(LINE)-LINE module allows you to connect a Low & High sensitivity unbalanced Line (RCA), as well as one unbalanced PHONO or one unbalanced LINE on the second RCA input.
Do you like the Ecler SCLAT-200-5L ??
DJResource / Ecler © 2020
Create your FREE ACCOUNT now !
Using an account on DJResource has a lot of advantages such as:
Adding Content, getting Notifications, Like content, Downloading and Uploading Images and much more.
Sign Up
Create your account to get involved with the Community