Submitted by
Lead

on 25-07-2008 @ 13:24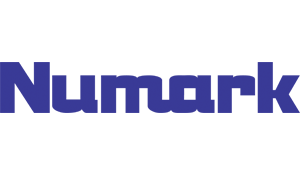 Model : DXM 03
Brand : Numark
Brand website : &nbspwww.numark.com
Category : Mixer
Available : 2003 - Today ?
This product has been discontinued
Vote :
Nobody votes this as Favourite yet.
Equipment not yet in use by any of our members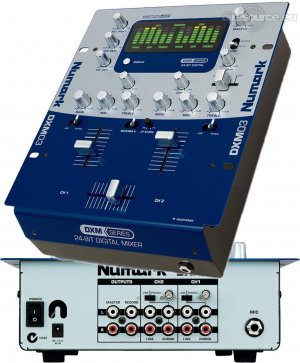 OK we understand you don't like ads (so don't we) but,


Please consider supporting us by disabling your Ad Blocker.


Or become a Gold Member, they don't see ads.
Get mesmerized by the DXM03's huge 12-column Spectrum Analyzer. You've never seen a DJ mixer light up like this. Choose from 6 Display Modes for instant visual feedback to quickly EQ any material exactly how you want. For polished mixes that really shine, mix with the DXM03 with Spectrum Analyzer.


Features


24-bit digital mixing


Noise-free digital mixing controls


Steep 3-band EQ with frequency kill


12 column spectral display with different display modes :
- master L/R, master L+R, ch1/ch2


2 phono (w/phono defeat switch)/2 line, 1 mic


High quality D-TYPE 100% digital crossfader with reverse switch and continuous rotary slope control


Look-ahead peak limiting on headphone and master outputs


RCA record output w/o microphone for making mixtapes
Do you like the Numark DXM 03 ??
DJResource / Numark © 2020
Create your FREE ACCOUNT now !
Using an account on DJResource has a lot of advantages such as:
Adding Content, getting Notifications, Like content, Downloading and Uploading Images and much more.
Sign Up
Create your account to get involved with the Community