Submitted by
Lead

on 28-07-2008 @ 01:28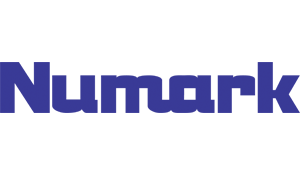 Vote :
1 votes for Favourite Recorder
Equipment not yet in use by any of our members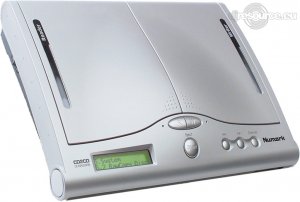 OK we understand you don't like ads (so don't we) but,


Please consider supporting us by disabling your Ad Blocker.


Or become a Gold Member, they don't see ads.
The CD2CD is a standalone audio and data CD duplicator with a 52X burn mechanism that makes one-button CD copies, as well as compilations from several audio CDs. Stereo line outputs and a headphone jack allow monitoring of audio. Built-in USB 2.0 and included software allow blazing fast CD-RW operation directly with a computer. The CD2CD uses both CD-R and CD-RW blank discs, and can backup audio CD, Data CD, VCD, CD-I, CD+G, and Photo-CD.
CD Duplication System: (CD-R/CD-RW)
Easy operation: "One-Touch" CD-to-CD backup
2x16 LCD display
4 control keys (START, CANCEL, <<, >&gt

USB 2.0 connection: Operates as an external CDRW drive
Includes backup software for Windows PC
PC compatible
Flexible audio outputs
Rear 1/8" stereo output jack
RCA adapter included
Front 1/8" stereo headphone output with volume control
Copies most audio and data formats: Audio CD, Data CD, VCD, CD-I, CD+G, Photo-CD
"Raw copy" function makes mirror image of disc
Choice of backup media: Write-once CD-R discs; Rewritable CD-RW discs
Speed Copy Disc : 24x (fixed)
Speed Copy Track : 16x (fixed)
Speed Rawcopy Disc : 4x (fixed)
Speed PC record via USB2.0 : 32x (max)
Supported Disc Formats : All audio CDs, Data CD, VCD, CD-I, Photo-CD, CD-G
Accepts Blank Disc Types : CD-R, CD-RW
Copy Function: CD to CD, Personal audio CD editing
Computer Connection: USB2.0 - connect to a PC as an external CD-RW drive
Audio Output: Stereo earphone jack
Audio Conversion: 44.1kHz, 16 bit stereo
Power Supply: 100V-240V, 50/60Hz, AC input
Front Control Panel: 2x16LCD display, 4 control keys (START, CANCEL, <<, >&gt

Weight: 1,75kg
Dimensions : 286mm x 226mm x 62mm
Do you like the Numark CD2CD ??
DJResource / Numark © 2020
Create your FREE ACCOUNT now !
Using an account on DJResource has a lot of advantages such as:
Adding Content, getting Notifications, Like content, Downloading and Uploading Images and much more.
Sign Up
Create your account to get involved with the Community