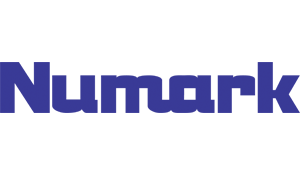 Vote :
Nobody votes this as Favourite yet.
Equipment not yet in use by any of our members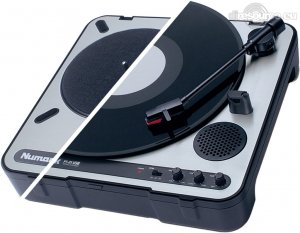 OK we understand you don't like ads (so don't we) but,


Please consider supporting us by disabling your Ad Blocker.


Or become a Gold Member, they don't see ads.
Numark has created a revolutionary portable turntable that enables you to convert your vinyl to WAV or MP3. This rugged, portable turntable can run on either wall or battery power, comes with a cover with integrated carry-handle, and has an internal speaker for total mobility.
Using the included recording software, no special drivers are needed to connect PT-01USB to any Mac or PC via USB and transfer music from vinyl to hard disk. EZ Vinyl Converter 2 (PC) and EZ Audio Converter (Mac) software are included to make recording and importing audio simple. EZ Vinyl Converter 2 imports your songs directly into your iTunes library, automatically separating tracks, and with a free download of Gracenote® MusicID, it can even automatically name your tracks. PT-01USB also comes with Audacity software for editing your tracks. Audacity also helps reduce clicks, pops, and other noises from your recordings to restore the full quality of your vinyl.
PT-01USB has an RCA line input so you can connect other sound sources such as tape decks and convert them to digital files too! RCA line outputs enable connection to your DJ system or home stereo so you can use PT-01USB as a standard record-player. In addition to the internal speaker and RCA outputs, you can also listen with headphones.
With 33, 45, and 78 RPM speeds, PT-01USB works with your entire record collection. There's even a ±10% pitch control to help you optimize your tracks for whatever need you have.
Plug and play USB connection
Protective dustcover and integrated carrying handle
Fits inside a standard 12-inch record case
Internal monitoring speaker
Belt-drive motor with 33, 45 and 78 RPM settings
±10% pitch control
Converts all standard-sized records up to 12-inches
RCA line and headphone outputs
45 RPM adapter included
Cartridge included
USB cable included
Wall-powered with included AC adapter
Or battery-powered (6 'D' cells)
Do you like the Numark PT 01 USB ??
DJResource / Numark © 2020
Create your FREE ACCOUNT now !
Using an account on DJResource has a lot of advantages such as:
Adding Content, getting Notifications, Like content, Downloading and Uploading Images and much more.
Sign Up
Create your account to get involved with the Community